Zucchini Recipes – they'll change your life!  Promise!  Zucchini is one of the most versatile vegetables that you will enjoy. This is great news for everyone who grows zucchini because these plants often produce exceptional amounts of vegetables each year.  (See our post about how to preserve garden vegetables if you just have too much zucchini.) Before you freeze it, consider using it!
Some people may feel that zucchini is a little bland.  Therefore, they are not really interested in using it while cooking. The truth is, the mild flavor of zucchini makes it an exceptional ingredient for almost any dish because you can season it to taste.
Delish Zucchini Soup Recipes
Zucchini is the perfect vegetable for soup. You can add it to vegetable soup for extra flavor and nutrients.  Or you can cook it with other squash and make a wonderful creamed soup. Our favorite zucchini soup recipe will make you wish you had more zucchini in your garden!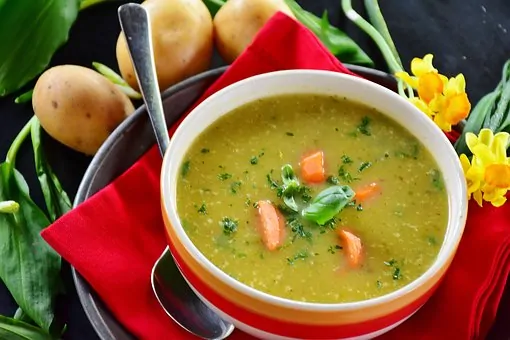 Creamy Squash Soup
Using only a few simple ingredients, you can make a delicious soup. Delicious AND nutritious, we should say!  You need zucchini and summer squash, an onion, some spices, and some chicken broth. The soup can be made in under 15 minutes.  Bonus – the taste will have you coming back for more.
Casseroles
Zucchini is perfect for casseroles. The texture of the squash makes it perfect for giving any type of casserole volume.  Its ability to blend with so many different flavors always makes the casserole delicious.  Try tossing some in the next time you bake! If you love cheese and have zucchini you need to use, you'll love our Zucchini Harvest Gratin. It's made very similar to potatoes au gratin.  You slice the zucchini thin and using a blend of cheeses and cream create a wonderful side dish for any meal.  Sometimes we make this as a complete meal!
Lasagna
Zucchini is great to add to lasagna! You can slice it thin and use it as part of vegetable lasagna.  Add it to meat lasagna for extra flavor and volume.  Use it instead of noodles in a gluten-free version of this dish.  Or use a spiralizer to make your own NOODLES!! Yummy!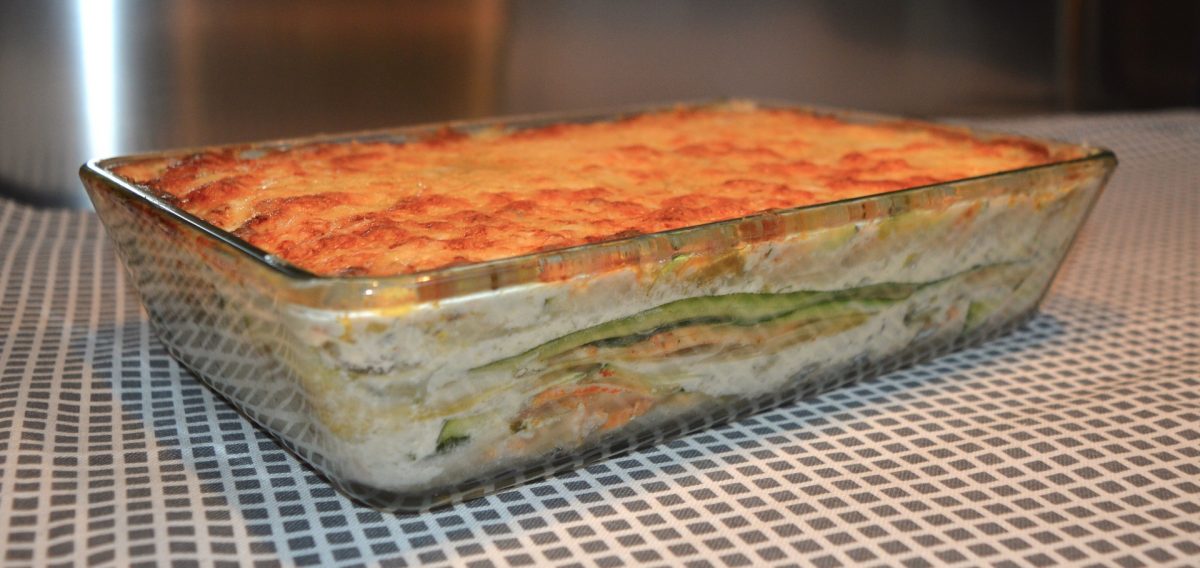 Zucchini Frittata
One of the best uses for zucchini is when you make a frittata. Slice your zucchini to your desired thickness and cook until tender. Add your eggs and cheese and any other vegetables you may like and cook until firm. We tell you how in our zucchini frittata recipe post.
Yummy Zucchini Dessert Recipes
Dessert? Really? No one thinks about using zucchini in desserts. After all, it is a squash… but they are some of our favorites! Zucchini is a great ingredient for adding enhanced flavor, moisture, and nutrition.
Zucchini Cookies
Made similar to oatmeal raisin cookies or chocolate chip cookies, depending on what you prefer, you can add finely chopped zucchini to the mix to bulk up the recipe and add nutritional value. The mild taste of the zucchini quickly absorbs the flavors of the cookie, such as cinnamon or the chocolate chips.  Encouraging nutrition in youngsters never was easier! These healthy zucchini cookies are so good we serve them up for breakfast!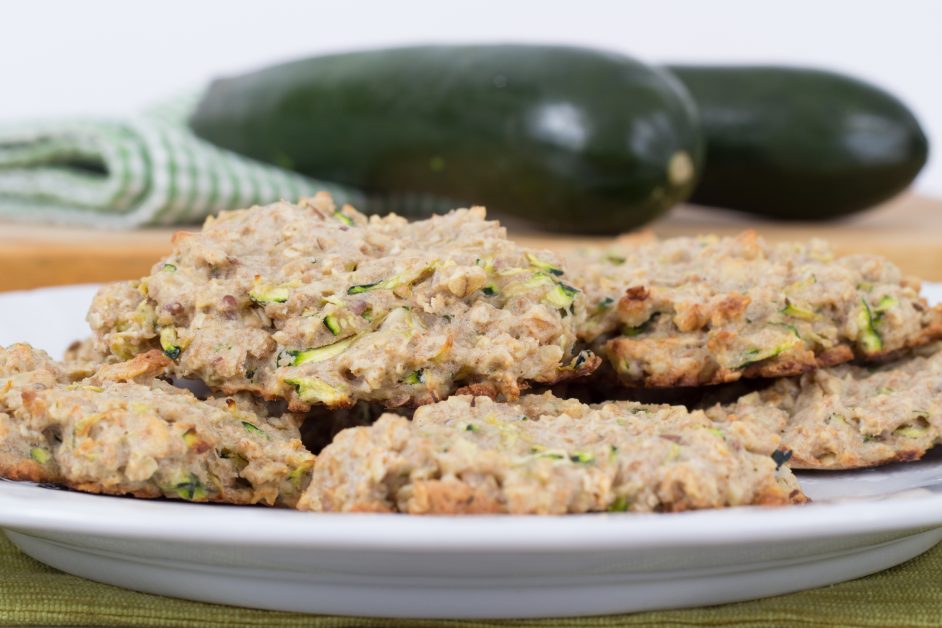 Fun Uses For Zucchini
Because zucchini is so versatile, you can also have some healthy fun with it when you are cooking. In addition to your typical zucchini recipes for soups and side dishes, you can also make some really fun foods.
Pizza Crust
Many people are following a gluten-free or keto diet. Some people simply do not like the ultra full feeling that you get when you eat heavy bread-like pizza crust. Making zucchini crust is the perfect choice for those who do not want your standard bread crust.  Nutritious and delicious!
This type of pizza crust can easily be made using zucchini and some spices in a food processor. Once your "dough" is made, all you need is a pizza pan and the toppings. Making your own crust like this does take a little extra time.  But, if you made the dough from scratch, the prep time would be longer.  Zucchini doesn't need to 'rise'!
Zucchini Boats
Zucchini is even great for fun foods while you are camping! Bring some squash along and make zucchini boats for the grill or campfire. Hollow out a zucchini – but not too thin – and then fill it with a tomato or pizza sauce, cheese and toppings. Grill it until everything is warm and melted together, and you have a fun and healthy camping meal.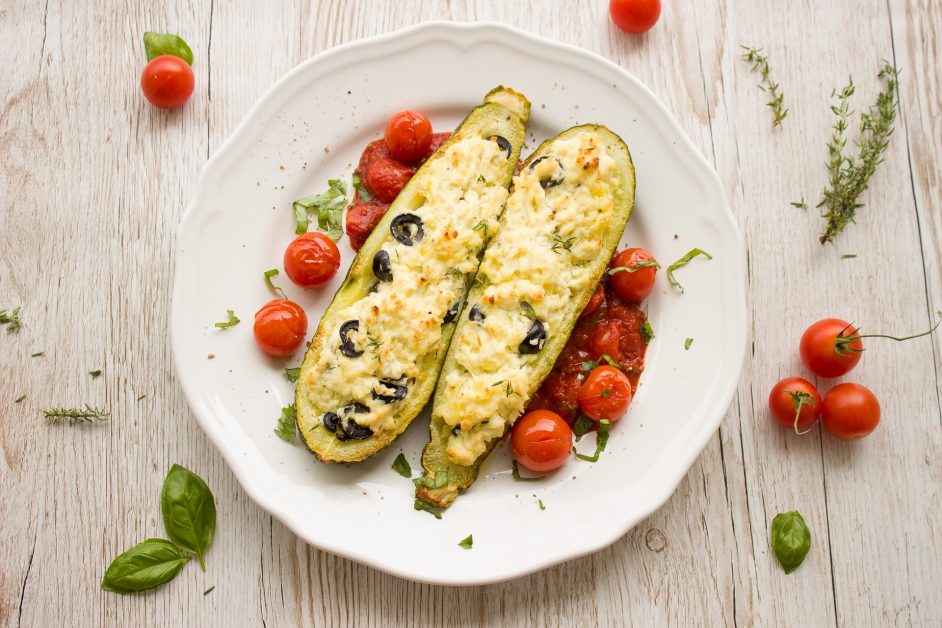 Anyway you slice, dice, chop, or mix it, these delish zucchini recipes will taste fantastic!