If you haven't noticed, I love using the slow cooker! Especially when I'm making a 0-point Weight Watchers Vegetable Soup that I love. Crockpot meals are so easy to make, and they make the whole house smell great! Plus, by the time I'm hungry for dinner, it's ready, and I don't have to spend time trying to figure out what to eat. The best part is I work from home, so I get to enjoy the aromas all day! I prep the meal either the night before or in the morning before I start my day.
There are so many varieties to try, and since starting my diet, I've been eating this Slow Cooker Weight Watchers Vegetable Soup every day.
Packed full of vegetables this soup is 0 Weight Watcher points! I usually pair it with a grilled cheese sandwich. It's so filling, I feel satisfied and I stay within my points for the day every time I eat this for lunch! I love that I can use those points on other things, like dessert! I also love knowing I can go back for seconds without concern. Who doesn't love seconds?
The salsa and diced tomatoes add just the right amount of spice for me. If you want more spice, add more salsa or green tobasco.
Variations to the Weight Watchers Vegetable Soup
Because this soup is easy to make and has a great tomato base, you can mix up what you put in for vegetables however you like! Here are a few ways I mix it up:
Peas instead of green beans
Kale instead of spinach
Cauliflower rice to give it more texture (this is my favorite cauliflower rice)
If you have the points you can even add turkey burger!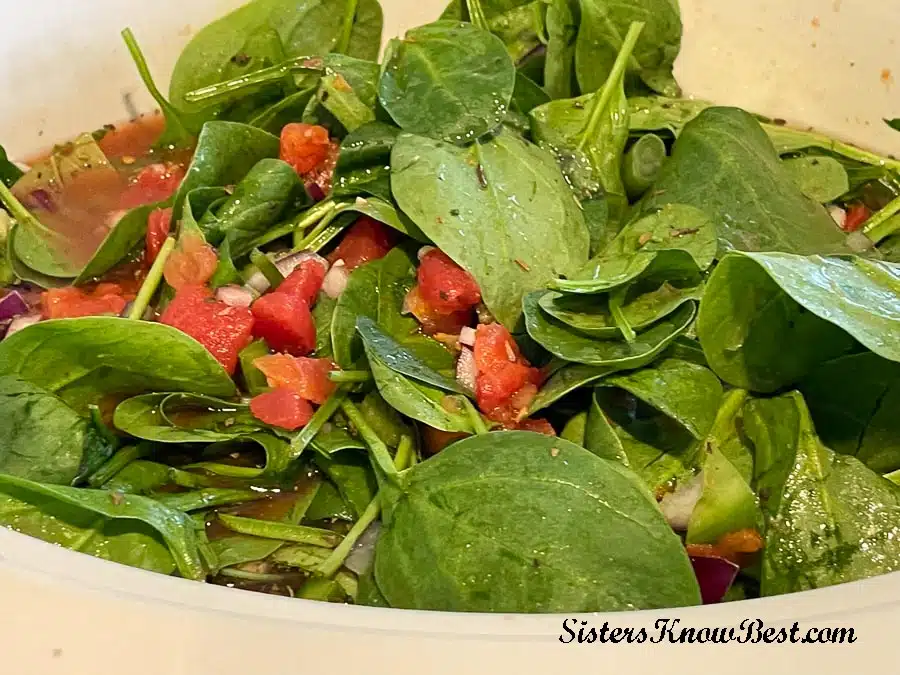 I like the onions done more than the rest so I usually cut up the onions first, put them in the crockpot and get it heated up while I start to cut everything else up and open the cans. My favorite crockpot is this digital crockpot. It comes with handles that make it easy for travel in case you are going to a party. That's really about it for this recipe. There aren't a lot of tips because it's so easy!
Other Weight Watchers Recipes
There are so many great low point recipes out there that are super easy to make. Here are a couple of my favorites:
Beef & Chili (coming soon to this site)
Soup in a crockpot has always been a favorite in our house. This slow cooker Weight Watchers vegetable soup is no different. Hopefully, we'll eat it well into the warm months too. Give it a try for dinner tonight. If your family is anything like mine, they'll devour at least one bowl, maybe more. Let us know what variations you come up with! I love trying different things.
From my kitchen to yours, healthy food and good eating today and every day.