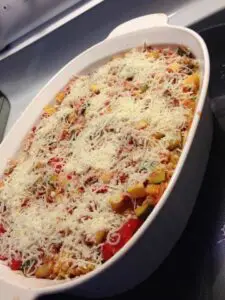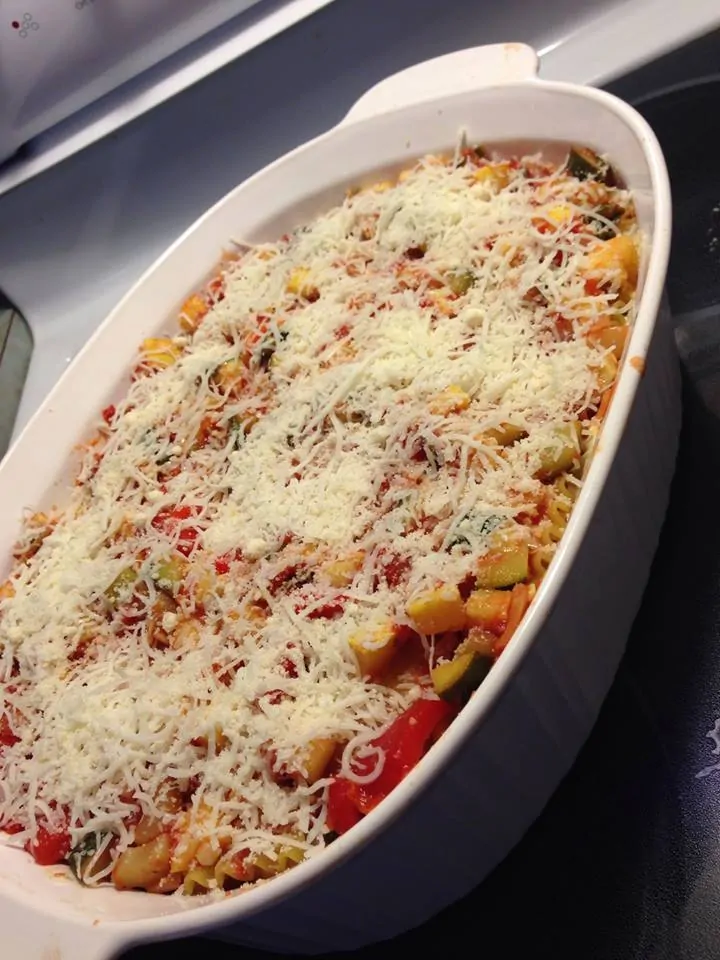 I used to work at a ski resort and they had delicious vegetarian lasagna. Since then I've searched for a replacement recipe. While this vegetarian lasagna recipe is a red sauce and that one was a white sauce, I really like this option! My bf isn't a fan of the white sauce version… and I'm not sure if it's healthy anyway but this version is! You can use whatever vegetables you would like but the following is what I did. After it was cooked, I added garlic salt to mine. I just prefer a little more zap to my flavors. Everyone else loved it as is. I'm sure you will too!
Ingredients:
Spray
Box of oven ready lasagna noodles
1 cup chopped onion
4 garlic cloves , minced
1/4 teaspoon crushed red pepper flakes
2 medium zucchinis, cut into 1/2-inch pieces (4 cups)
2 medium yellow squash, cut into 1/2-inch pieces (4 cups)
1 cup shredded carrots (matchsticks)
12 ounce jar roasted red peppers, drained and cut into 1/2-inch pieces
11 ounce can of sweet and crisp corn, drained
28 ounce can crushed tomatoes
Handful fresh basil leaves (I used 5 leaves), chopped
15-ounce container of ricotta cheese
2 large eggs
1 cup grated Parmesan cheese
1 cup shredded mozzarella cheese, I prefer fancy shredded
Salt and freshly ground black pepper to taste
Dried oregano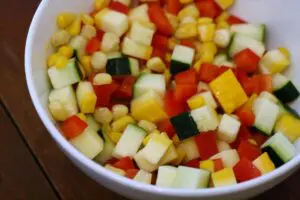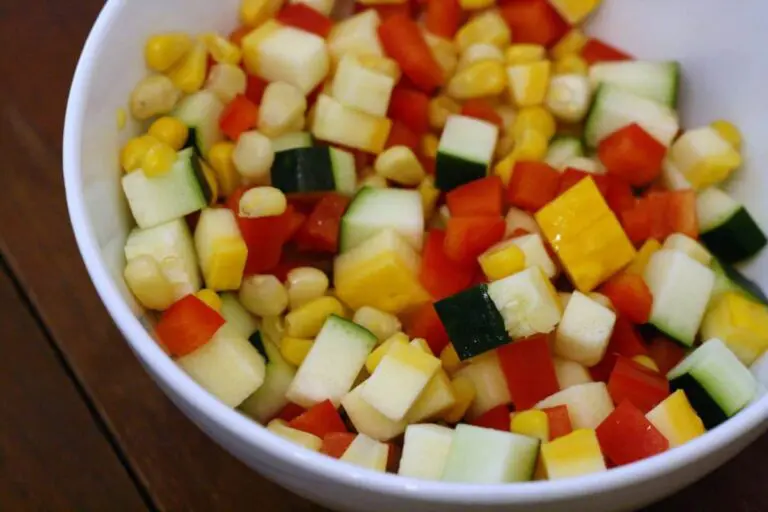 Directions:
Heat oven to 350°.
Spray a large skillet with pan spray and turn on medium heat.
Saute onions and carrots for 3-5 minutes.
Add garlic red pepper flakes, zucchini, and yellow squash and cook for 10 minutes.
Add roasted red peppers and crushed tomatoes.
Add basil leaves and corn.
Turn off burner.
Make Cheese Mixture:
Mix ricotta cheese, 2 eggs, salt, and pepper together in a bowl.
Take just enough of the vegetable mixture to cover the bottom of the pan.
Layer oven ready noodles on bottom. You will need to break some of them to fit.
Layer 1/2 of vegetable mix to top of noodles.
Layer 1/3 of ricotta mixture to top of vegetable mixture.
Cover with a 1/3 of mozzarella cheese.
Sprinkle with Parmesan cheese and dried oregano.
Repeat.
End with vegetable mixture and mozzarella cheese.
Cover and bake for 25 minutes.
Uncover and bake for another 15 minutes.
Let stand for 15 minutes before serving.
Note: If you make the lasagna ahead of time and it is refrigerated, add an additional 15 minutes to baking time.
Delicious vegetables! Because our vegetables are in it, we skip the salad and pair it with delicious garlic bread!
Do you know someone who would enjoy this recipe or our blog in general? Please help us spread the word!