Looking for an awesome zucchini soup recipe?  Well, summer is here again and with it the promise of more garden vegetables.  Especially zucchini and summer squash! If you remember, last year I was overloaded with zucchini and summer squash.  So I froze a lot of it. If you're overloaded also, find out how to preserve some in our post How To Preserve Garden Vegetables.  I still have some freezer leftovers to use up from last year. What better way than with this simple yet delicious and healthy Zucchini Soup Recipe?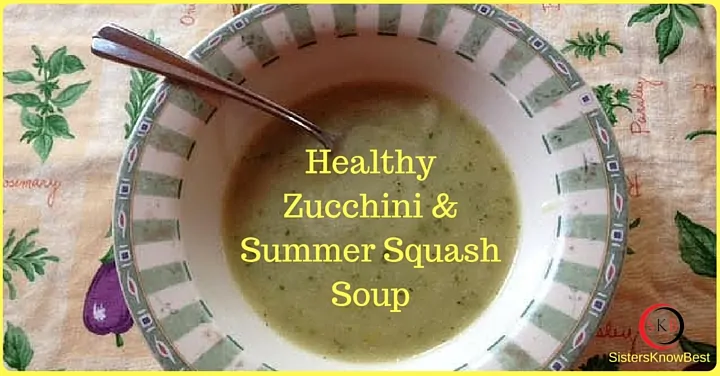 You can make this zucchini and squash soup with fresh vegetables or with the frozen ones you have preserved. It's a great recipe for the end of summer.  It is also great in the winter when you want a light and fresh meal or a home-cooked soup to warm your bones. No matter when you have it, you are sure to love it!
Also, play with your spice combination for this soup.  Some people cannot tolerate garlic (or have a date later!).  Feel free to skip the garlic.  Seriously.  You cannot mess up this recipe!
We love zucchini recipes! What is your favorite?  We are always looking for new ideas and our gardens are growing like crazy so please do share!