Here's a speedy way to use up #zucchini and pack some nutrients into a yummy meal.  I made this for breakfast, but it would be delicious for any time of day.  It could be the entire meal or a side dish.  I think it would be fun to cook this over an open fire pit sometime!
A frittata is an Italian dish made with fried beaten, or whipped, eggs and resembles a Spanish omelet.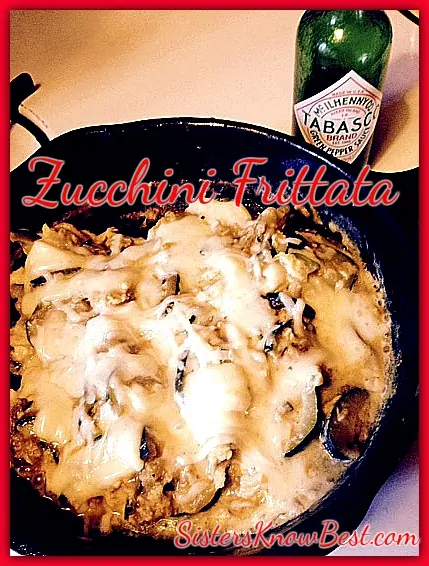 [widgets_on_pages id=post_form]
ZUCCHINI! You've been seeing a lot of posts on our site lately about zucchini. We have almost used up our supply of zuchinni but not yet…
What's your suggestion for using up extra zucchini from your harvest?