Bill loves a zucchini cookie for breakfast! And with all the zucchini we got from Emily, it's a good thing! These healthy zucchini breakfast cookies freeze well and are really easy to make! We made TWO double batches of these tonight! Trust me, use a food processor!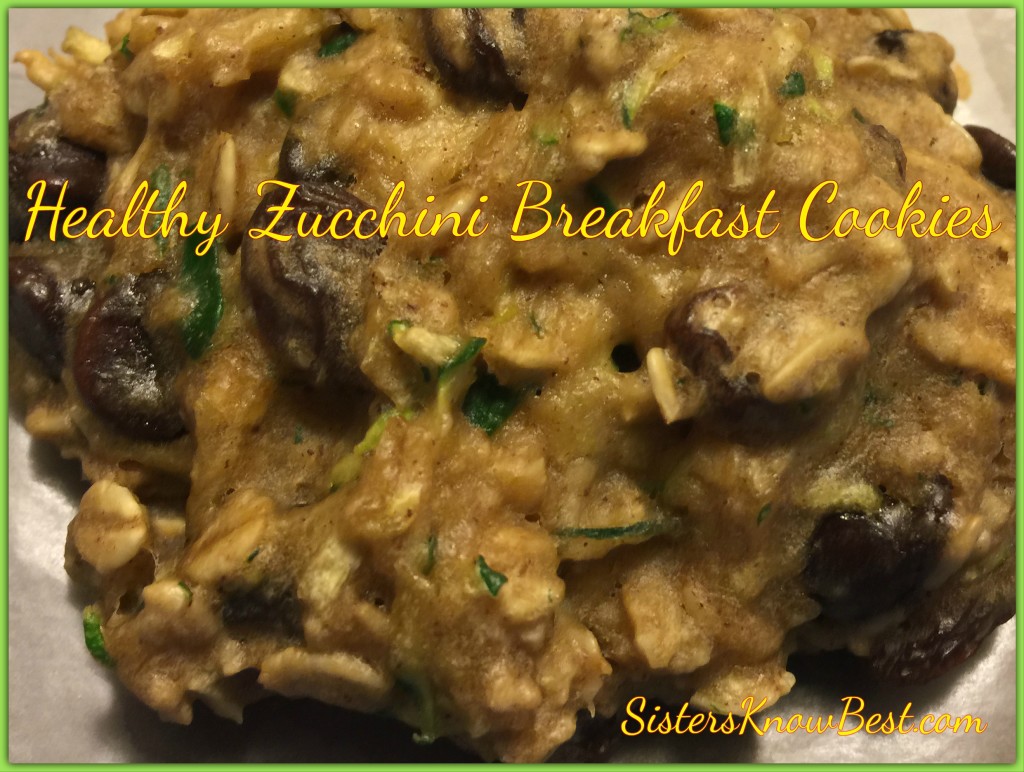 Autumn is harvest time!  Everyone is looking for ways to use up zucchini. There are so many options. And zucchini isn't just for bread anymore!  Make sure to check out our zucchini recipes here.  We've got loads of ideas.  If you have one we don't feature, contact us.  Sisters Know Best is ALWAYS looking for new recipes.  Our husbands love it.
What's your favorite zucchini recipe?