Fall means crisp air, changing leaves, and kids back in school. It also means Thanksgiving! Traditionally, most families gather over a turkey feast and catch up on what's happened since they last got together. Whether you're hosting the meal or simply bringing yourself and a smile, these Thanksgiving craft ideas will add some cheer to the table.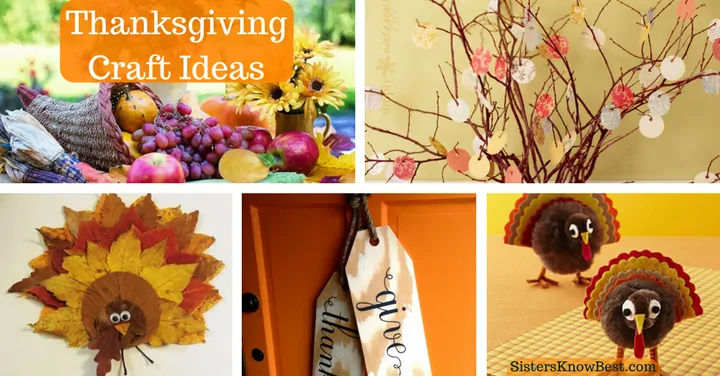 Roundup of Thanksgiving Craft Ideas
The Thankful Tree
To start of our Roundup of Thanksgiving Craft Ideas, we've found a project that everyone in the family can contribute to making. The Thanksgiving holiday has been around since Pilgrims survived their first winter in the New World and was made an official holiday by Abraham Lincoln. Since then, the holiday has become about family and eating too much turkey, stuffing, and potatoes and then watching a football game while it all digests. The spirit of the holiday, however, is about being thankful for all we have. The Thankful Tree reminds everyone around the table about the true spirit of the holiday and gives everyone a chance to write something they're thankful for and hang it on the tree. It's also a beautiful, elegant centerpiece!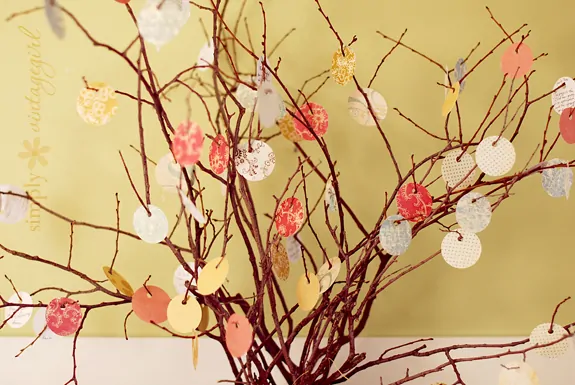 Pom Pom Turkeys
And speaking of turkey dinners…Commemorate the occasion with some adorable turkey decorations. These pom pom turkeys would be great as place card holders for a more formal meal or as take-home gifts with leftovers. Your kids can get involved in helping make them. Change up the faces a little to give them all their own personality!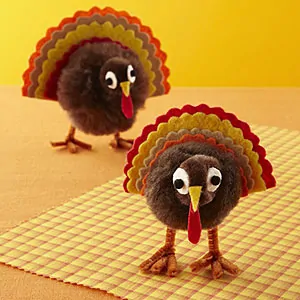 Wood Door Tags
Although Thanksgiving isn't usually associated with gifts the way Christmas is, the gift of family time is quite a present. Wrap them in love and welcome them to the Thanksgiving meal with these neat wooden door tags. Change it up by putting your  last name or a special welcome message.  Better yet – send guests home with their own set of tags! See why this project made our Thanksgiving Craft Ideas list?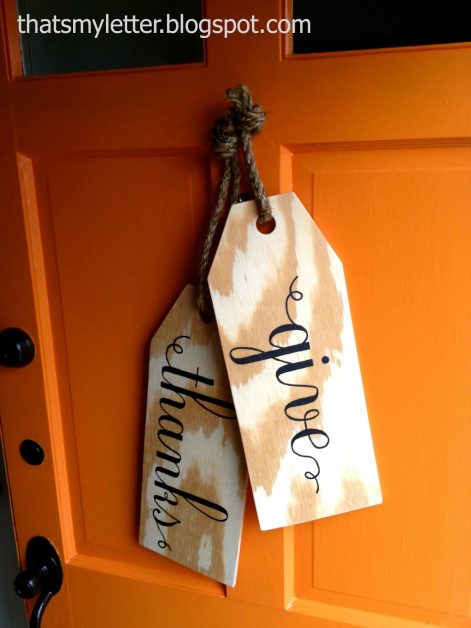 Fall Leaves Turkey
Combine the gorgeous fall leaves with a Thanksgiving turkey and what do you get? This adorable fall leaves turkey decoration, of course! Take a nature walk or a stroll around your yard to collect some leaves, then use them to create a cute centerpiece for your table. Lots of leaves? Make more than one and give them to your family in their leftovers bag.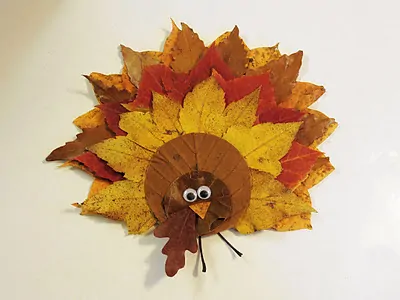 Bring Nature In
At the end of our Thanksgiving Craft Ideas list is something that can be added to year after year and made more meaningful as time goes on. We're sure you'll love this project! From cornucopias (aka, horn of plenty) to wreaths, Thanksgiving offers many opportunities to use nature to brighten up your living space and create elegant crafts perfect for the occasion. And if you preserve them correctly, they'll last many years and become a part of your Thanksgiving decorations and traditions for years to come.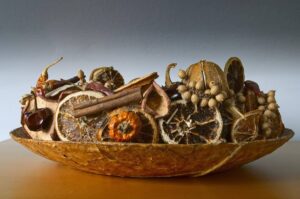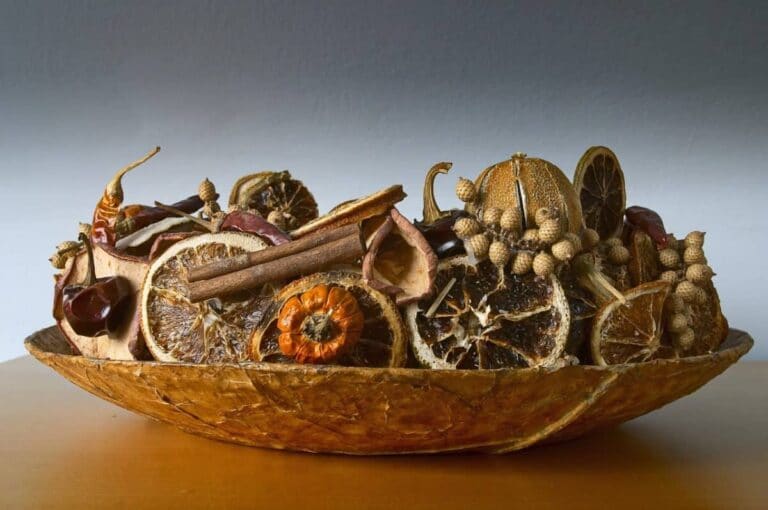 How will you celebrate Thanksgiving this year? At Sisters Know Best, we hope you'll start by making at least one of these Thanksgiving craft ideas.  Please share your project with us!