Since writing the post about DIY Fall Leaf Roses, we've been asked how to preserve them. Of course, we have since they are so beautiful and fun to make! Who wouldn't want to keep them around as long as possible? There are quite a few ways to preserve dried leaves and flowers. #3. How To Preserve Leaves with Hairspray is our favorite way but we've listed other ways below so you can choose what you like best. If you have other ways, we would all love to hear about them!
Ways to Preserve Dried Leaves and Flowers
1. Glycerin
Glycerin
is a great way to preserve dried leaves and flowers. Because glycerin is shiny, the preserved leaves look more natural. This method works with branches or twigs, too. For branches or twigs, cut off the tips of the stems or twigs and crush the ends to increase absorption.
Steps to Preserve Dried Leaves and Flowers with Glycerin:
Use 1 part glycerin and 2 parts of water. Heat the water to 150-180°, then add the glycerin to reduce the temperature to 100°F.
Make sure to use plenty of the mixture for the stems to absorb the glycerin – they will need to be completely covered.
Place the leaves, branches, and twigs in the mixture to soak.
This process takes 2-6 weeks. You can tell it's complete by how the leaves will look. They typically turn a greenish-brown.
Pro Tip: Check levels daily and replenish with water only.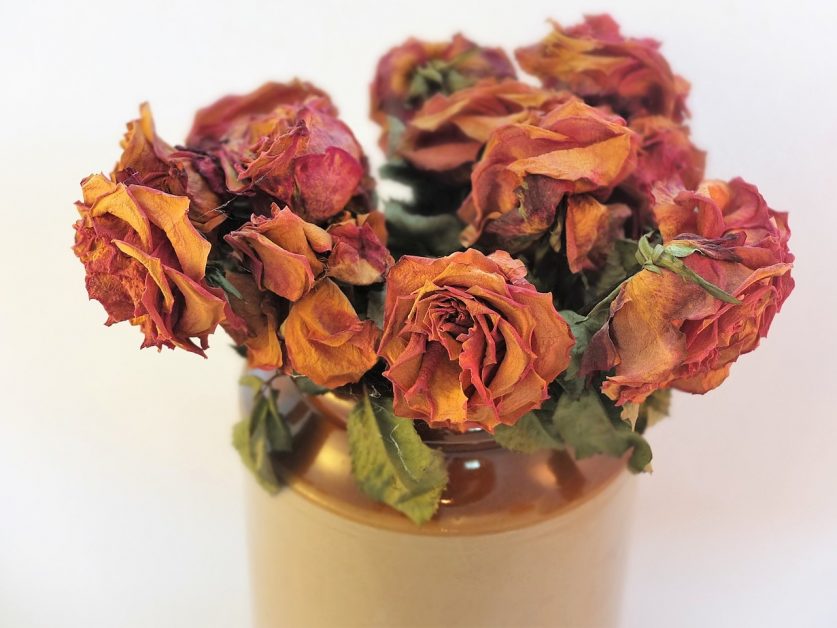 2. How To Preserve Flowers and Leaves with Shellac
Use 1 part shellac and 2 parts denatured alcohol. Dip the leaves or flowers into the mixture or apply with a paintbrush. Make sure to do this in a well-ventilated area or outside. We use this shellac for preserving our flowers and leaves.
 3. How To Preserve Leaves with Hairspray
Spray the entire leaf or flower with hairspray. Coat 3-4 times for best effect. If you were doing your hair in the 80's and 90's then you know the best hairspray for the job is Aquanet. 🙂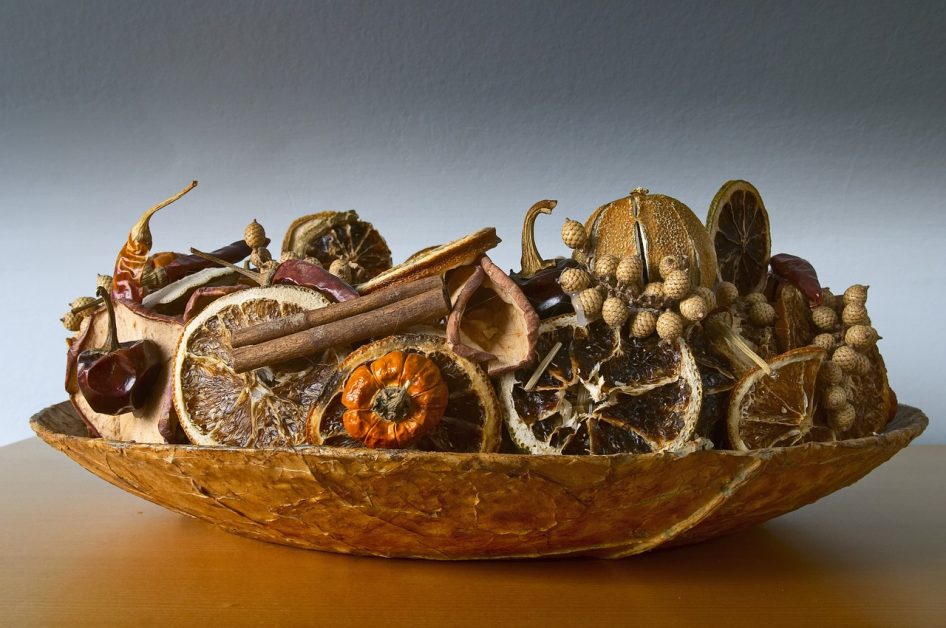 4. Modge Podge is a great way to preserve leaves and flowers
I use this modge podge to protect and preserve complex puzzles when finished. It's also perfect to preserve leaves. Simply apply it with the brush provided. We recommend two coats, allowing the first coat to dry completely before applying the second.
5. Wax to Preserve Dried Leaves and Flowers
Thank you to our reader Carol for her suggestion of wax (aka paraffin)! Dip in hot wax, drain the excess and let dry – just be careful not to get hot wax on your hands! She said her leaves have lasted over 40 years!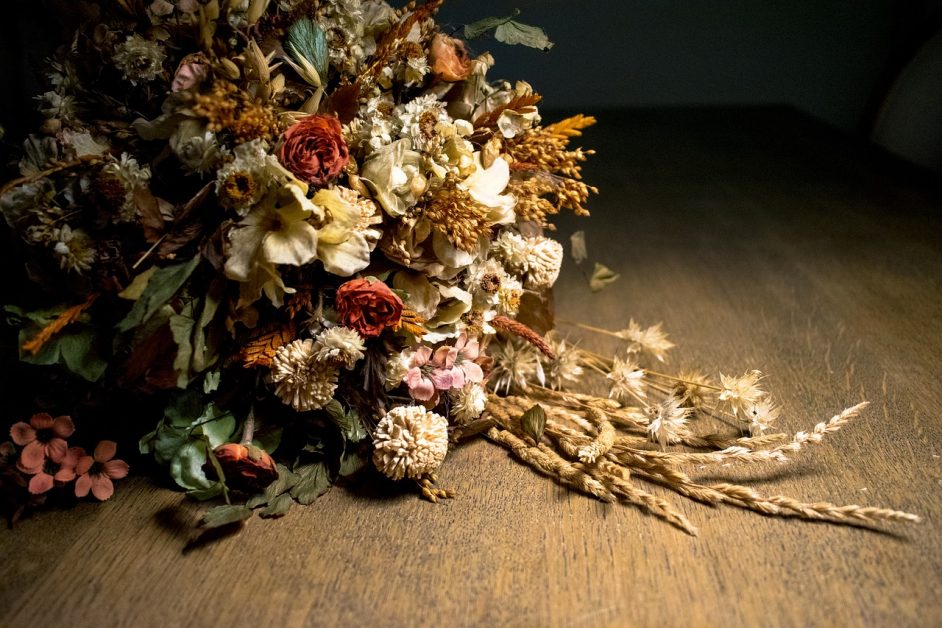 6. Acrylic Spray
Our fabulous reader, Rosemary, suggests acrylic spray to preserve dried leaves and flowers. It holds the color well and is easy to apply. Be sure to form the leaves and flowers into any shapes you want first as the spray becomes stiff when dry. When I looked for it on Amazon, I noticed Modge Podge makes one of these sprays too!
What other methods do you use to preserve dried leaves and flowers? We'd love to hear from you and see pictures!