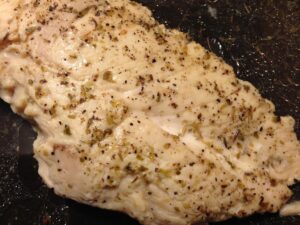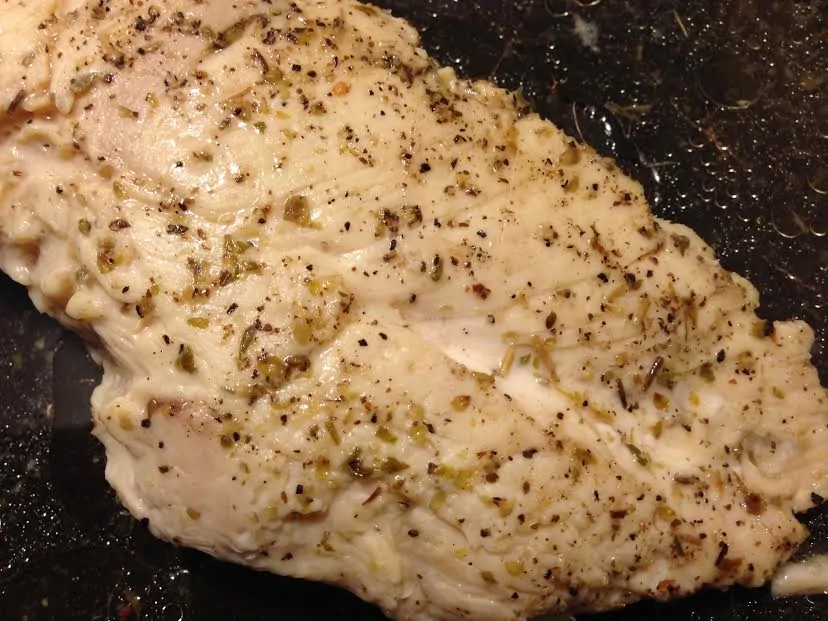 I have never had boneless skinless chicken breast as moist as this! Every bite was juicy and delicious. I've never thought of cooking my chicken this way. I've always oven roasted chicken breast and even though it was moist and flavorful, it wasn't even close to this. It's an easy 45 minute process that you will love! The leftovers were just as good!
Here's what I did: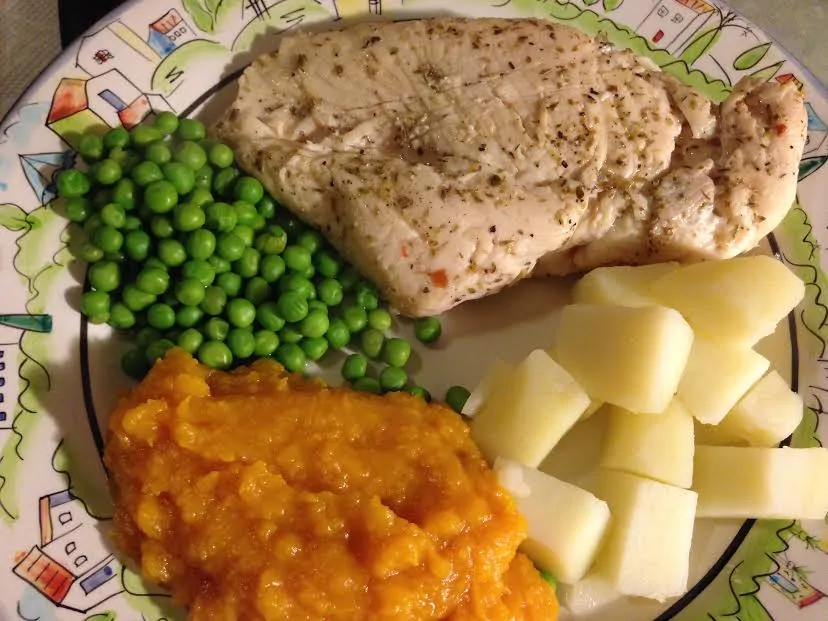 You'll need:
4 Tbsp salt
4 Cups Water Instructions
4 Boneless skinless chicken breasts
9×13 pan or something to lay the chicken in single layer
1-2 Tbsp oil
Pepper
Frying pan with a tight lid
Directions:
Flatten out chicken so they are all the same size. I covered the chicken with plastic wrap and used the bottom of my measuring glass to pound it.
Create a brine: Dilute 4 Tablespoons salt in 4 cups water to create a brine.
Place chicken in 9×13 pan, cover with the brine.
Wait at least 15 minutes and no more than 4 hours.
Remove chicken from brine and pat dry.
Heat oil in frying pan over medium-high heat and make sure pan is completely covered.
Turn heat to medium and cook chicken for 1 minute- do NOT move chicken around.
Flip chicken over and cook 1 more minute.
Turn heat to low and cover pan.
Cook for 10 minutes on low. Do NOT open the cover, move chicken or anything. THIS IS THE TRICK.
Turn chicken over, shut off heat, REMOVE from heat and let sit 10 more minutes covered with NO peeking.
After these 10 minutes, check the chicken to make sure there is no pink. If there, place cover back on for a few minutes.
That's it. PERFECT chicken.
What did you think? Yummy right?