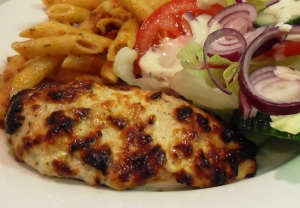 YUM! This recipe for healthy Greek yogurt and Parmesan cheese chicken tastes so good you would think you were eating thousands of calories. The good news though is each chicken breast is under 300 calories! But wait… it gets even better… it's QUICK! Within an hour you can be dining on delicious creamy, cheesy chicken! Pair this with our yummy kale salad and you've got amazing flavor and a healthy meal!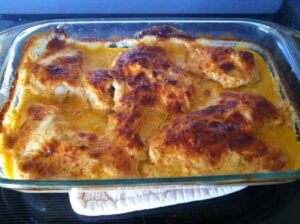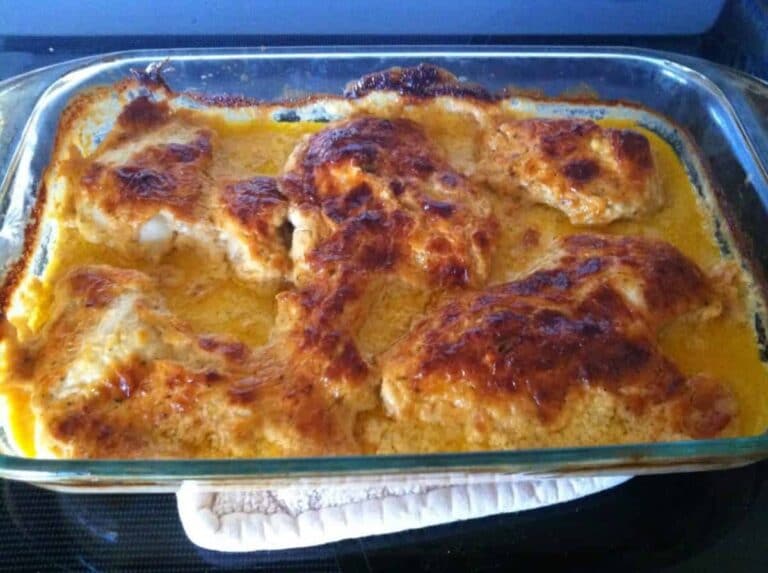 Ingredients:
4 chicken breasts
1 cup plain Greek Yogurt
1/2 cup Parmesan cheese, shredded or crumbled
1 tsp garlic salt
1 tsp onion powder
1/2 tsp pepper
Directions:
Preheat oven to 375°.
Line a 9×13 pan with foil.
Spray foil with cooking spray. This recipe can burn on VERY easy!
Mix all ingredients except chicken in a bowl.
Pound chicken out to flatten big pieces. See our post about brine for moist chicken.
After removing from the brine, pat the chicken dry.
Coat chicken in the yogurt mixture.
Place in foil covered baking dish.
Bake for 45 minutes.
Remove from oven and let sit for 10 minutes.
Add vegetables or kale salad to the side of this plate for the perfect healthy meal!
There are so many recipes for chicken and we're glad! We love chicken!
What's your favorite recipe?