This easy DIY Terracotta Flower Pot Angel craft is fun and fast to make. It's the perfect gift for someone who loves to garden! The supplies are affordable and can be found at any crafting store. It's so adorable, I can't stop looking at it!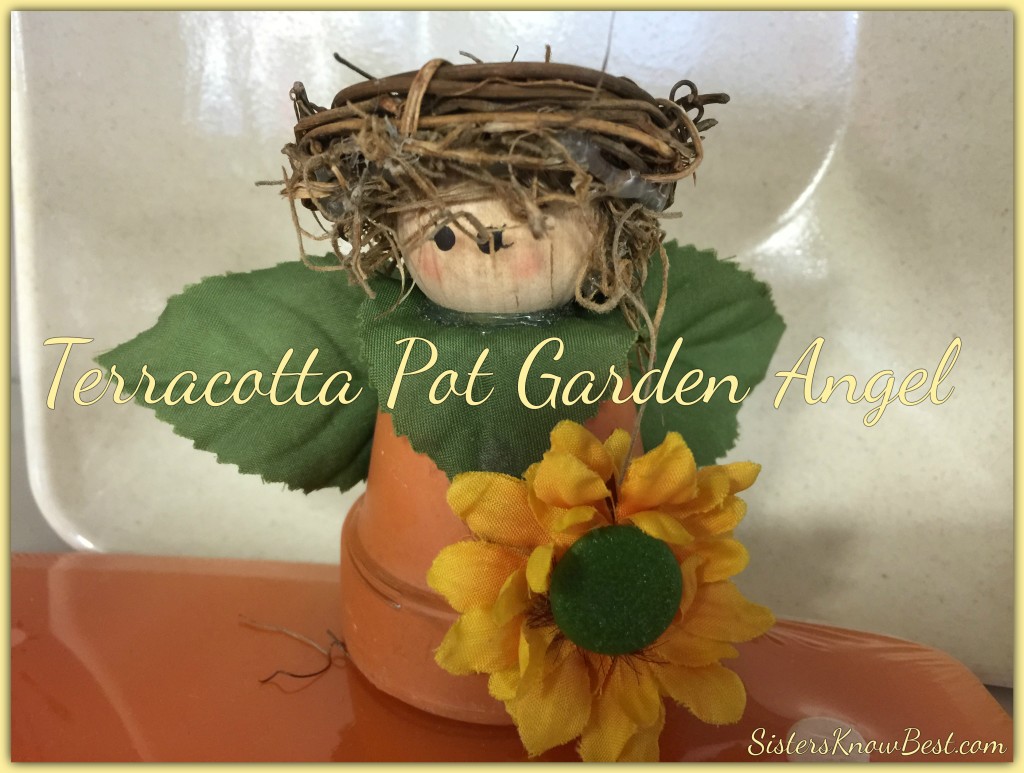 Supplies:
Miniature Terracotta Plant Pot
Plastic Leaves
Small Wooden Ball
Miniature Golden Twig Wreath (I got mine at Joann.com)
Decorative Flower
Hot Glue Gun and Gluesticks
Black Sharpie Marker
Directions:
Draw eyes on wooden ball. I do this first in case I make a mistake on the ball so I can use the other side.
Hot glue the miniature twig wreath to the top of the ball at an angle. Set aside to dry.
Place miniature terracotta pot upside down and glue one leaf over the top with a portion of it coming down the front of the pot.
Glue a leaf on each side of the pot to create wings.
Glue the decorative flower to one side of the pot.
Finally, hot glue wooden ball with twig wreath to the top of the terracotta pot.
This project will make a great Christmas present, decoration for a house warming gift or to keep! Mine is going on the porch as a reminder of those warm months!
If you missed other projects, be sure to check out our DIY section!