This slow cooker recipe for Feta and Bacon Stuffed Chicken is one of my favorite in the crockpot freezer meal series! I love all 4 ingredients and it's so easy to make. The first time I made this I made up 6 of them and froze all but one. The frozen ones came out just as good as the fresh one. If you love feta and bacon, you will love this yummy recipe!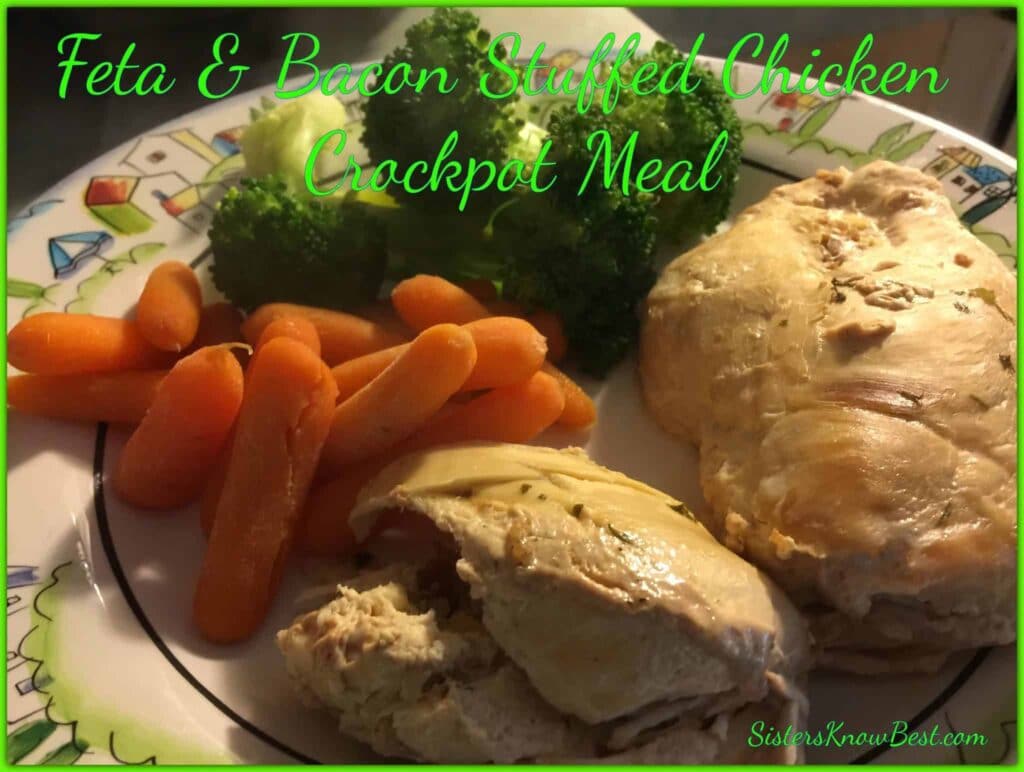 Of all the meals in Sisters Know Best Crockpot Meals for the Freezer Series, this one is my favorite. I love chicken and the tangy taste of the feta really adds a yummy zap to this!
What's your favorite chicken recipe?