Christmas is one of the busiest times of year!  Everyone gets in the holiday spirit in some way. We head to the Internet for DIY Christmas decorations.  Pinterest friends have started to share and scour their boards for fresh ideas. Chris is a fan of ALL toilet paper roll craft ideas.  So when we saw this toilet paper roll craft for Christmas, we knew our readers would love it also! And the best part is that you can do this DIY Christmas decoration yourself or with your kids!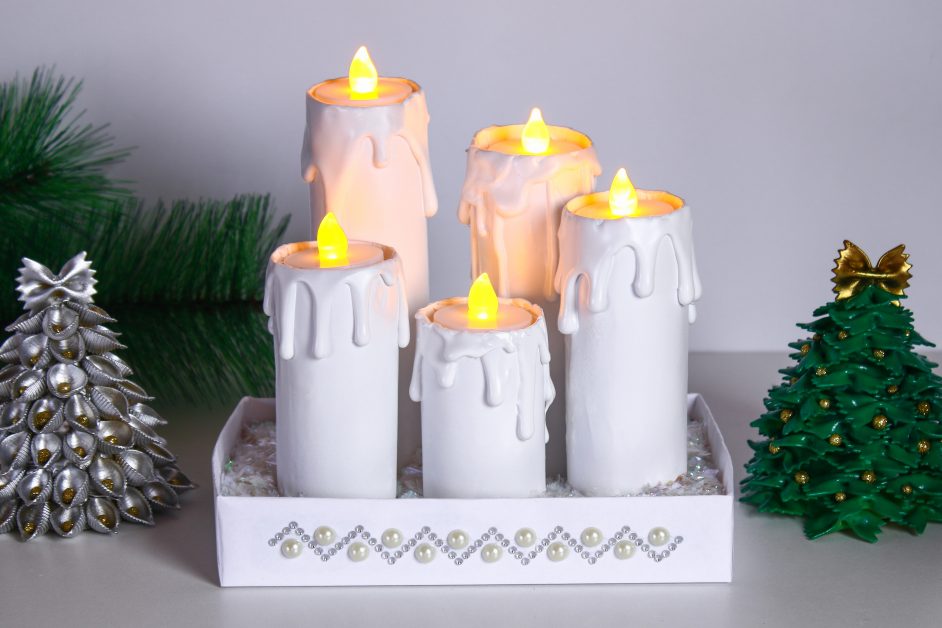 Supplies to make DIY Christmas candles:
toilet paper rolls (empty, of course!)

hot glue gun and glue stick

plain copy paper (We used white paper, but a textured or colored paper would be awesome as well!)
paint (We used white, but red would be very festive!)
battery-powered tea light candles
creativity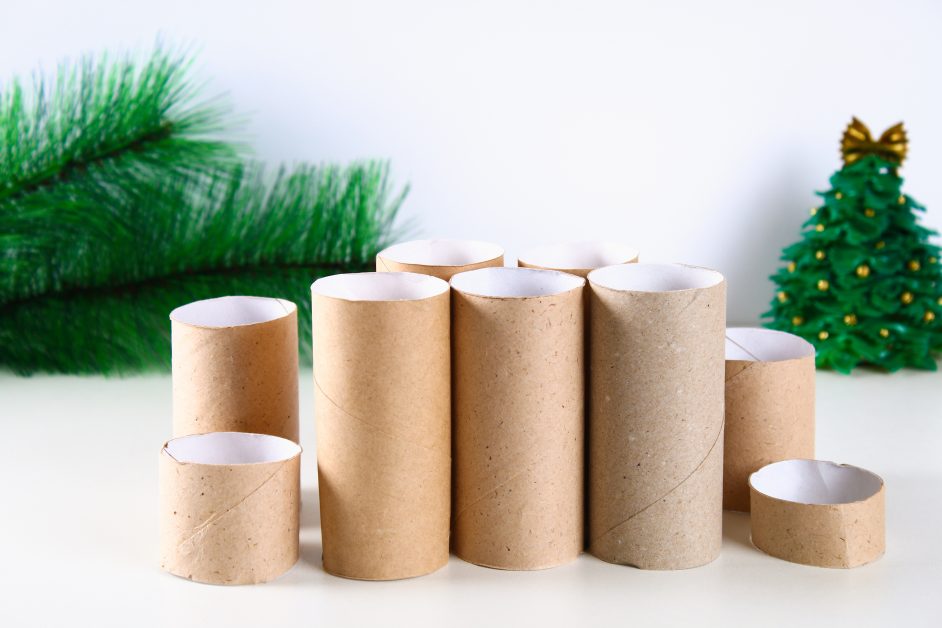 Instructions for DIY Christmas Candles:
We liked cutting our toilet paper tubes into varying heights.  This gives the look of new candles as well as used candles.  It makes for an interesting display to have several heights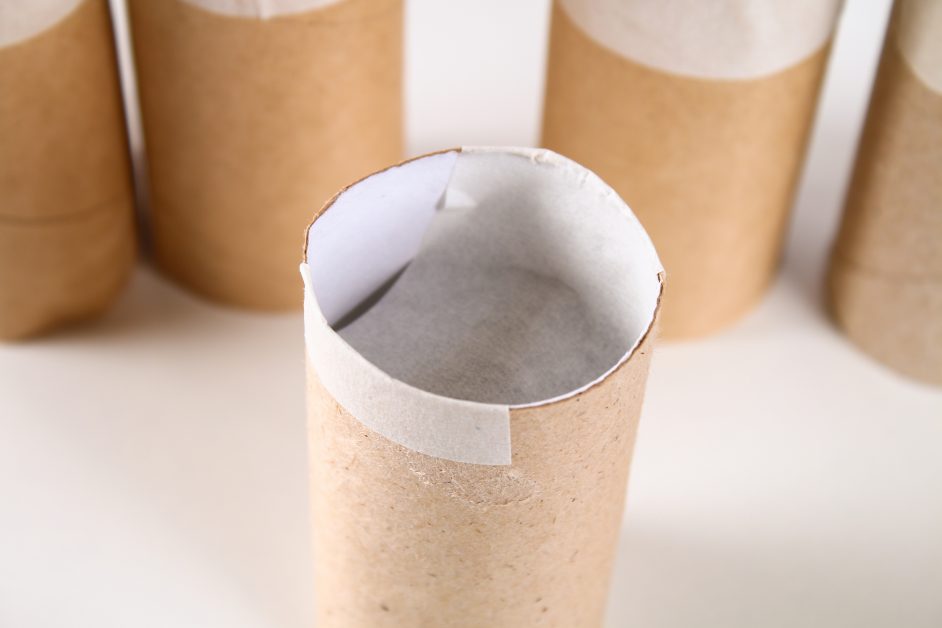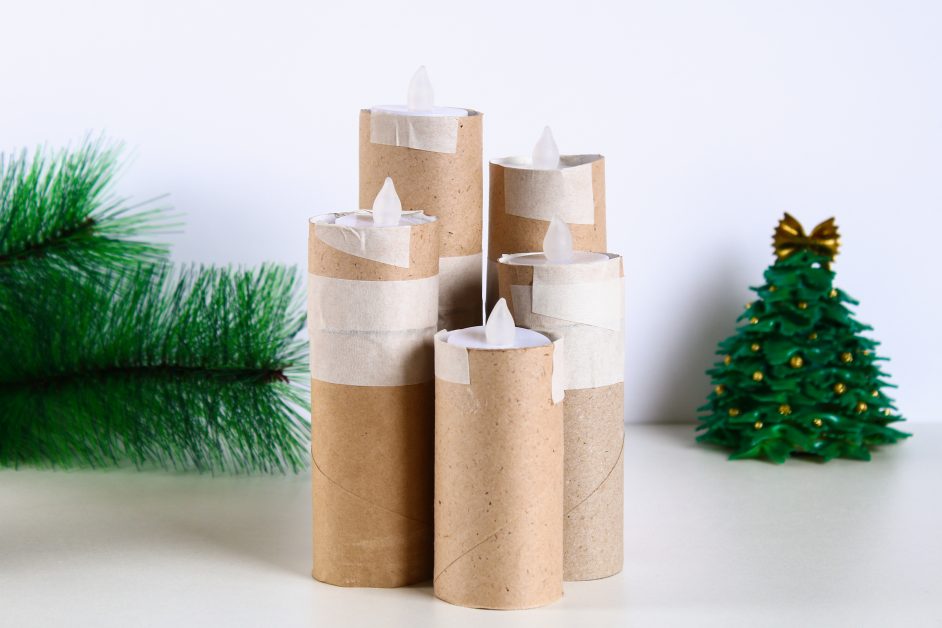 On one end of the toilet paper tube, make an insert of heavy duty tape.  This will act as a basket or shelf to hold the battery powered tea light candle.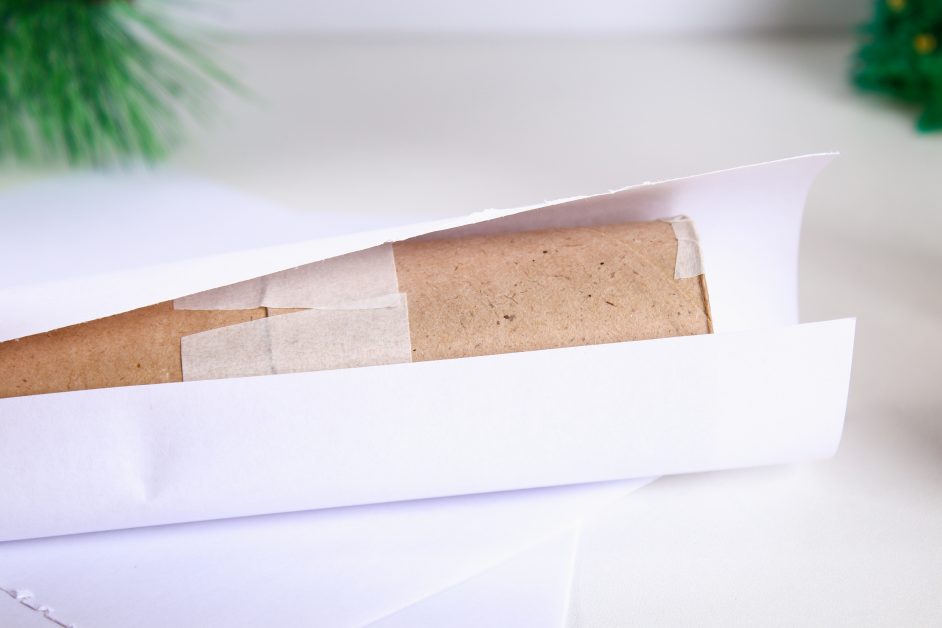 Next, cover the TP tube with plain copy paper. Use clear tape or a dab of hot glue to fasten it together.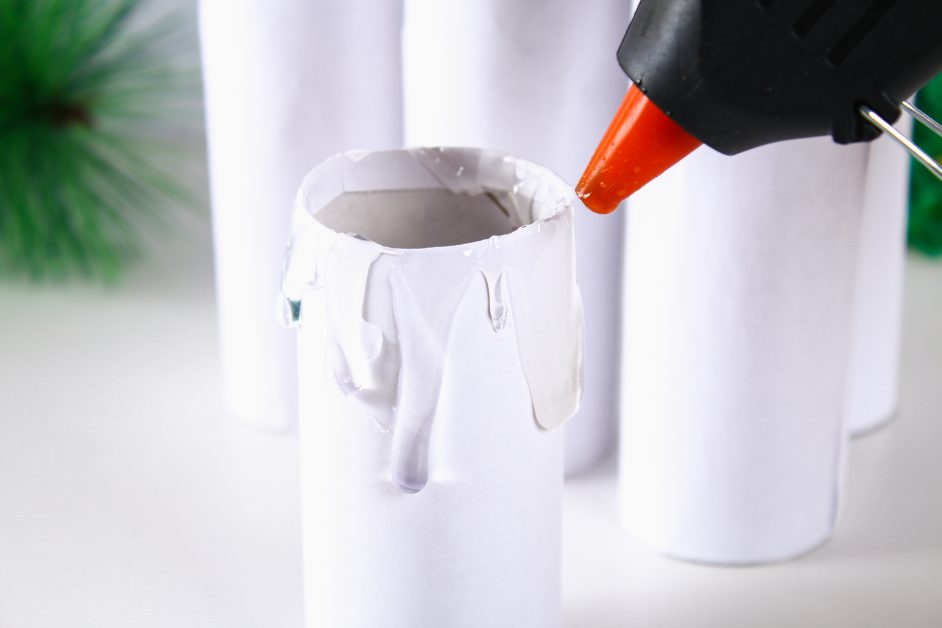 Now you will drizzle hot glue down the sides of the tubes to resemble melting wax.  If children are helping with this step, please caution them about using the hot glue gun. At what age do you let kids use hot glue guns? We were born with them in our hands. 🙂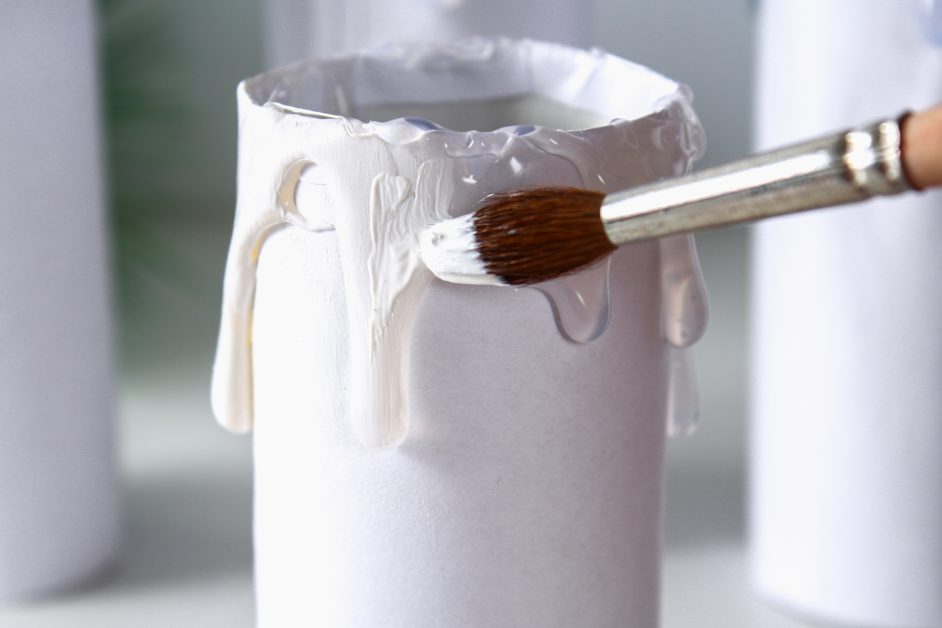 Once the hot glue has cooled, grab the paint color of your choice and paint the entire tube including the glue drizzles.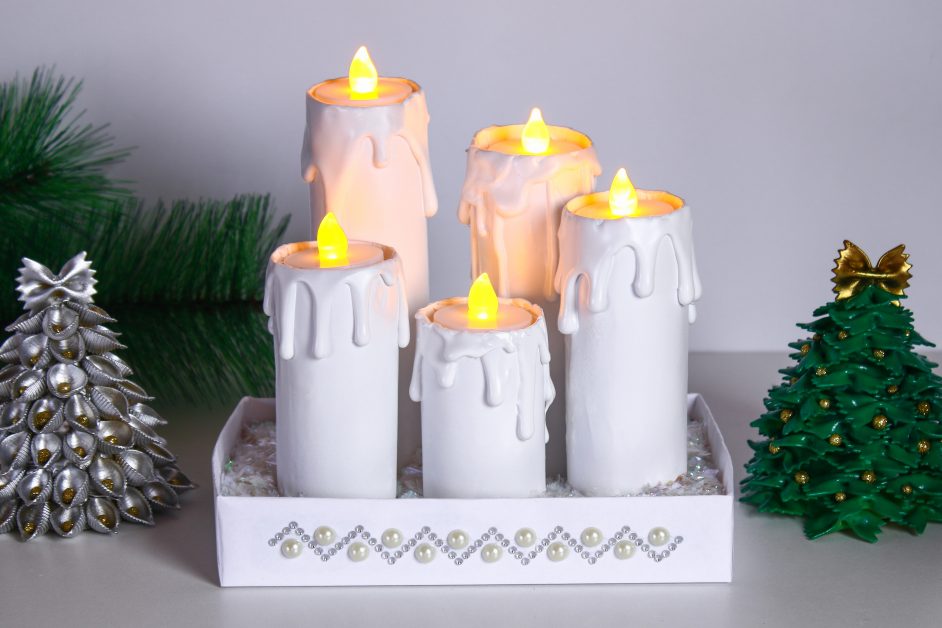 Finally, arrange your candles in a pleasing grouping.  Insert your tea lights and enjoy the cozy feeling your new DIY Christmas decor brings to your winter nights.  We think these would be spectacular in a guest bedroom during the holidays.  Or what a great gift idea?  Or scouting troop project?  OR children could make these and deliver to the elderly or hospitals where open flame candles aren't permitted. The possibilities are endless.
For more Christmas craft ideas, type Christmas in our search bar  or click this link and start exploring!