Every year after Christmas, we hit the stores for the big SAVINGS. 50% off wrapping paper (or more!!) and other Christmas decorations is hard to pass up. Plus, we save all our scraps.  We're thinking we will have a use for them but never do… It's the reason we have SO MUCH WRAPPING PAPER. But not this year!!  Here are some fun DIY crafts for decorations using Christmas wrapping paper. If you are in search of Christmas Wrapping Paper Craft Ideas, you will love the ones we've come up with!
If you need even more ideas, we really like All Free Christmas Crafts.  They've come up with great craft ideas.  We especially love the bookmarks and envelopes ideas.  These Christmas wrapping paper ideas are easy enough for children.  Yet, they can be elaborate for adults.  How about a sip and craft evening with some friends.  Your choice of what you sip depending on age!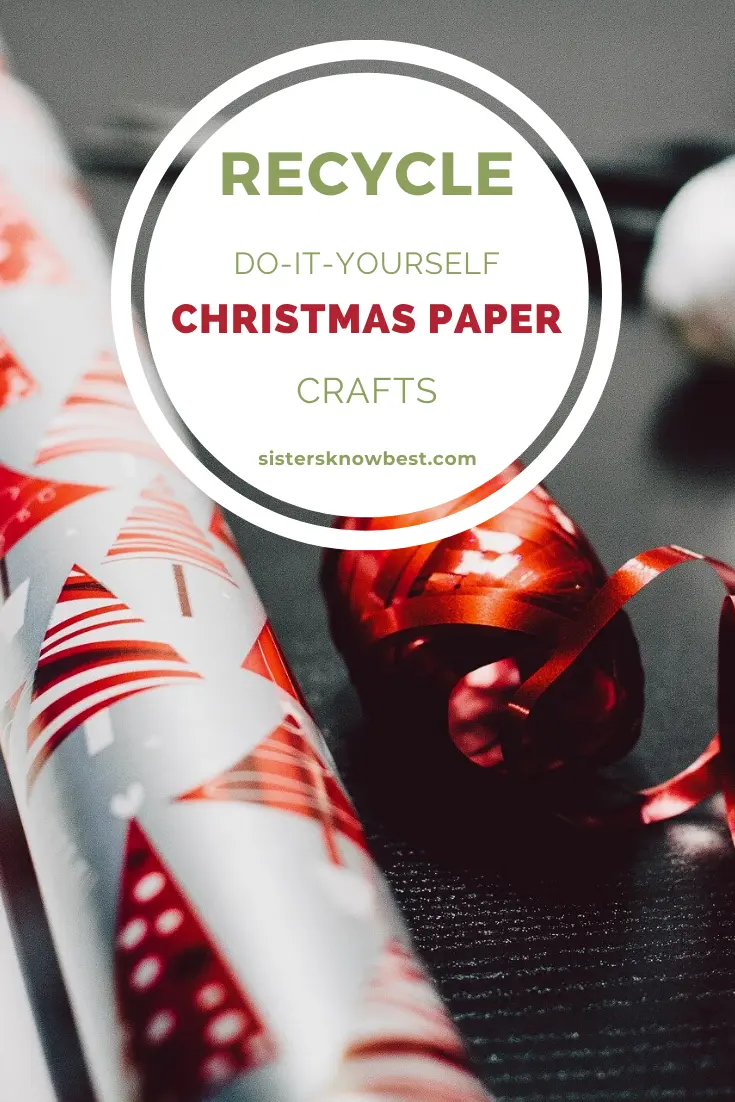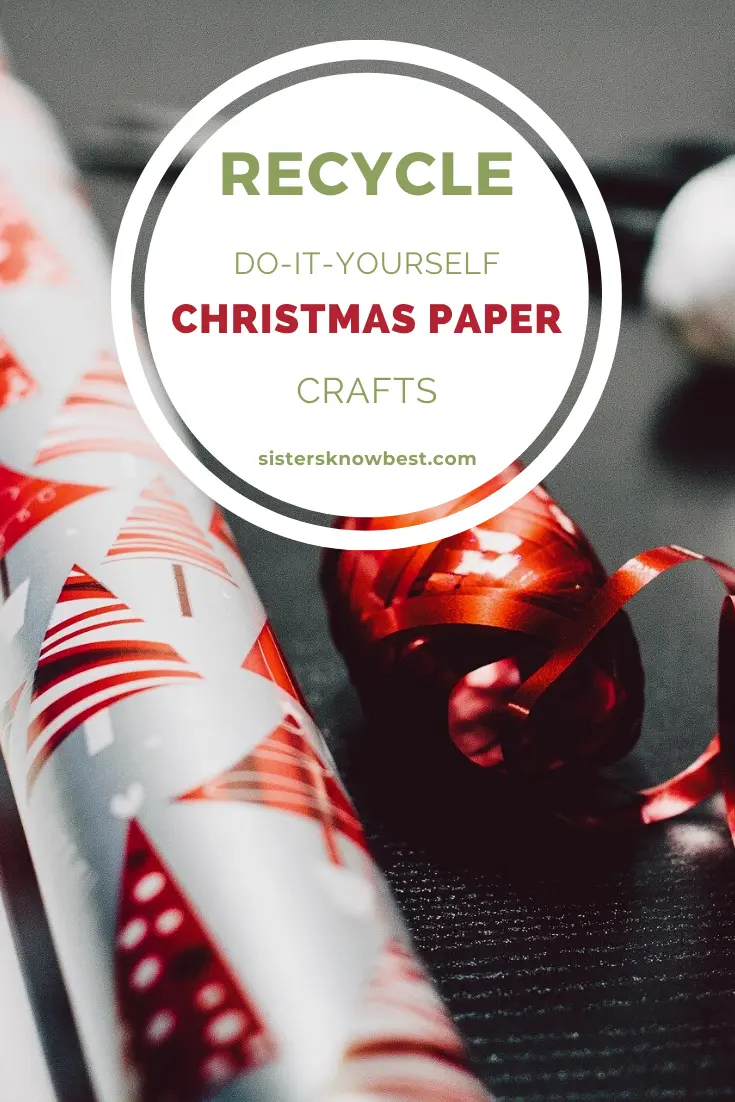 Got teens?  Oh, yes, we have something for them as well!  Like 28 ideas!!  Grab some glue, some Christmas wrapping paper, scissors, and let 'em have at it!
We love visuals!  This YouTube video offers 5 DIY wrapping papercrafts.
Why We Love a Great Wrapping Paper Craft
While we love our crafts, we love recycling even more.  Combining crafts AND recycling is the absolute best.  We hope the above ideas inspire you to create and make something special with your leftover Christmas wrapping paper.  Shouldn't life be more about memories than about wastefulness?  Yeah.  We knew you'd agree.
Oh, before we close this blog post, we also have some ideas for greeting cards!  Cut out next year's gift tags from the front of used greeting cards.  Maybe there's a reindeer on the front that you can fancy cut.  Or use a discarded birthday card.  Add your To and From on the back.  Voila!  Meaningful.  Recycled.  Love it!  We have also seen people craft little boxes from used greeting cards.  Personally, we haven't done this.  If you have, we'd totally enjoy having the directions!  TIA!