Some of my favorite Christmas memories are of decorating the tree with my family. When my boys were young and had a Lego train, they took each ornament for a ride around the tree before finding its spot to be hung.  That year we were certain our tree was wearing a dress as the lower boughs were heavy with ornaments and swooped towards the floor.  Although the boys are older now, I still get a thrill every year pulling out the ornaments and placing each one on the tree. It's fun to remember who gave the ornament or where we were when we found one. This year, I decided I want to use my craft skills to add to our ornaments with DIY Christmas ornaments. These are some of my favorite ideas!
Family Photo DIY Christmas Ornaments
More than an ornament, family photo Christmas tree ornaments are also a wonderful keepsake. They take just 10 minutes to make and add a personal touch to your tree. Even better, they make great gifts and stocking stuffers for anyone you want to share memories with. Wedding, reunion, and family vacation photos are perfect for this DIY Christmas ornament so break out the Modge Podge and add some memories to your tree this year.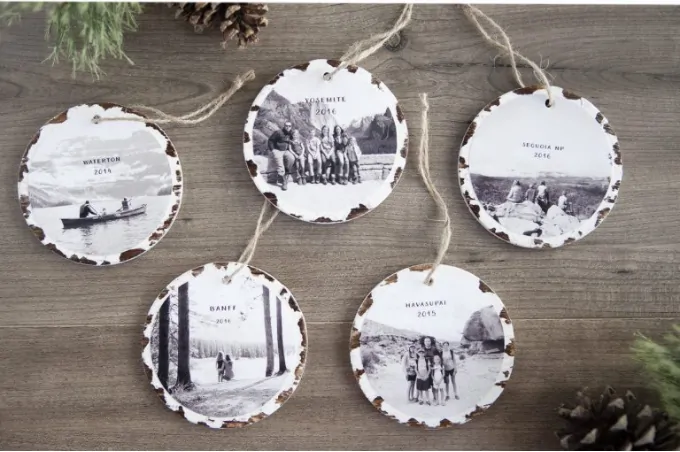 DIY Paper Ball Ornaments
I love those vintage paper ball ornaments, but I always thought they'd be really hard to make. Turns out, anyone can make paper ball ornaments in just eight easy steps. They're so elegant and look like something you'd buy in a store – only they cost a lot less and you have the pleasure of knowing you made them every time you put them on the tree.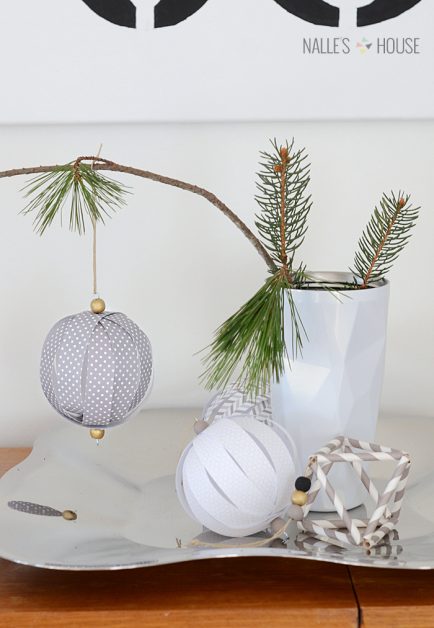 Jingle Bell Ornaments
No Christmas is complete without jingle bells. As a kid, jingle bells signaled the arrival of Santa and his Reindeer. As an adult, they're whimsical, fun, and bring back great childhood memories. I love these jingle bell ornaments because they're super easy to make and look amazing on the tree!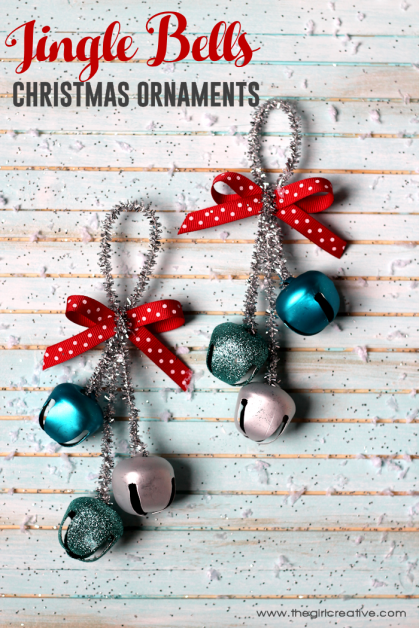 Mini Snow Globe Christmas Ornaments
How fabulous are these?! I absolutely love snow globes, but they'd normally be way too heavy to hang on a tree. These mini-snow globe ornaments are perfect, though. All you need is some old-fashioned clear lightbulb ornaments, glitter, mini-trees, twine, and mad skills with the hot glue gun. They're so cute!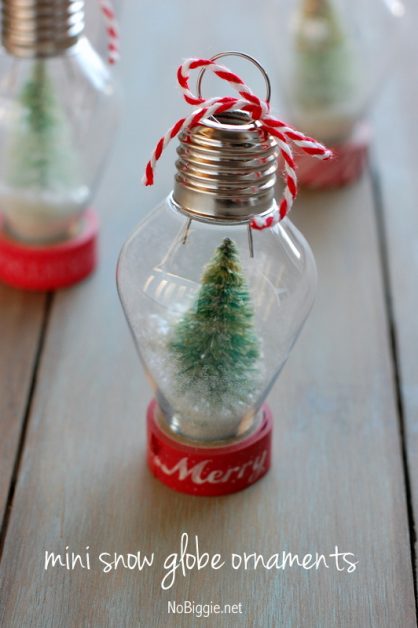 Pinecone Ribbon DIY Christmas Ornaments
If you love Victorian style Christmas decorations, you'll love these pinecone ribbon ornaments. All you need is some pinecones and wide ribbon. If gold doesn't go with your scheme, use any color ribbon you prefer.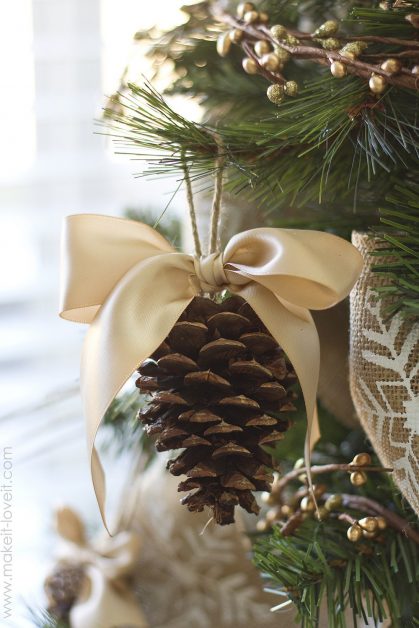 DIY Mini Winter Scene Ornaments
Creating crafts with mason jars is always fun and they're great for tabletop decorations, but they're much too heavy for a tree. I stumbled on this idea to create a winter scene ornament using baby food jars instead of mason jars and I couldn't be happier with the results. Plus when the light hits them just right, I get rainbows on the floor and walls.  Using purchased trees makes this project a snap!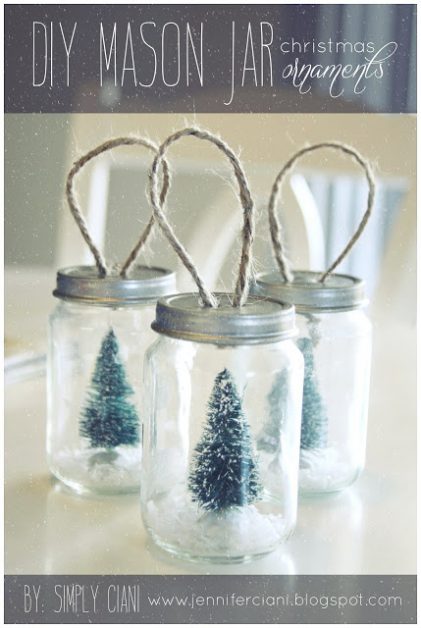 Mosaic Ornaments for Your Christmas Tree
These are so cool! Using broken CDs you can easily transform a clear glass ball ornament into a fabulous mosaic ornament. With music largely being digital these days, many people are looking for something to do with all their old CDs and these ornaments are perfect. They glint and glitter on the tree and sometimes reflect the light into neat shapes on the wall.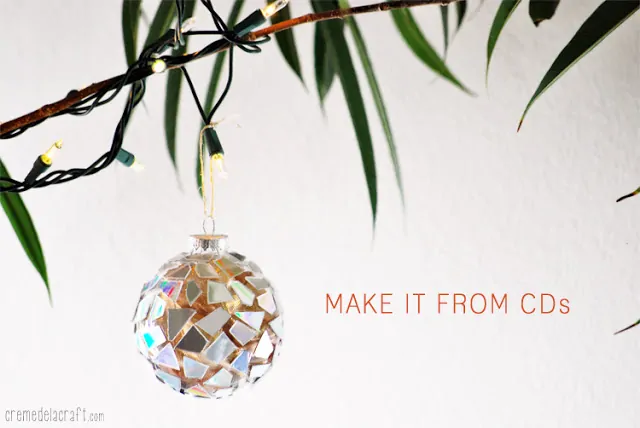 Decorating the Christmas tree is a great time to use your crafty skills to create ornaments truly unique to your home and family. A few years ago we made some DIY Christmas ornaments out of candy!  Those were pretty cool – and tasty!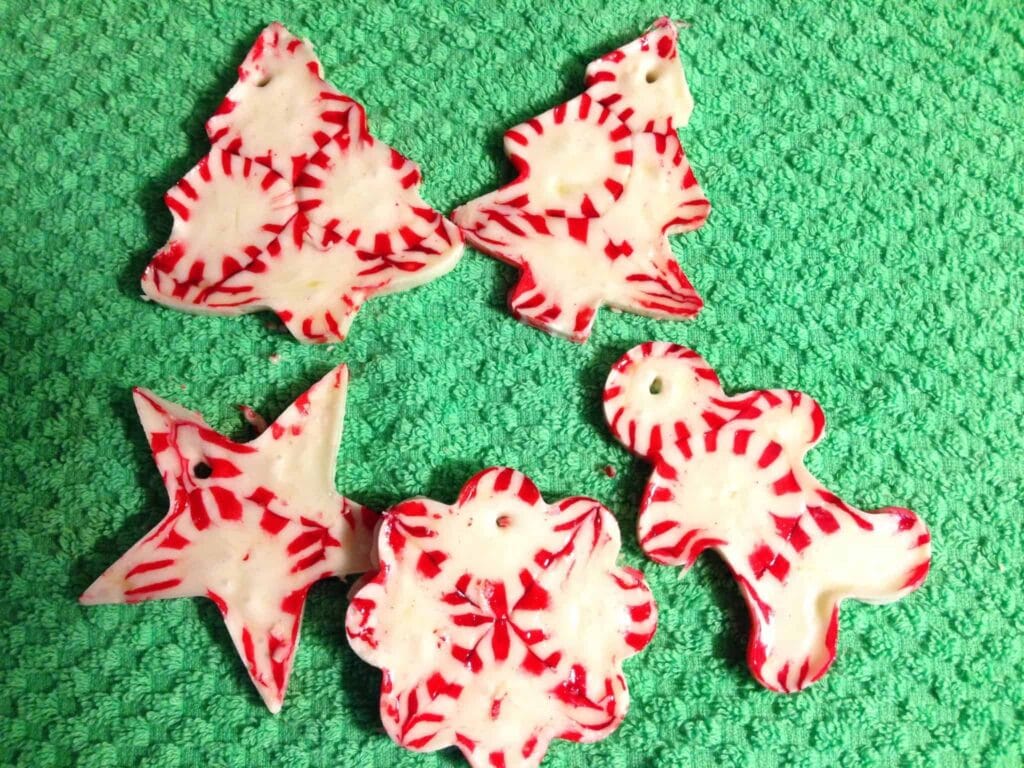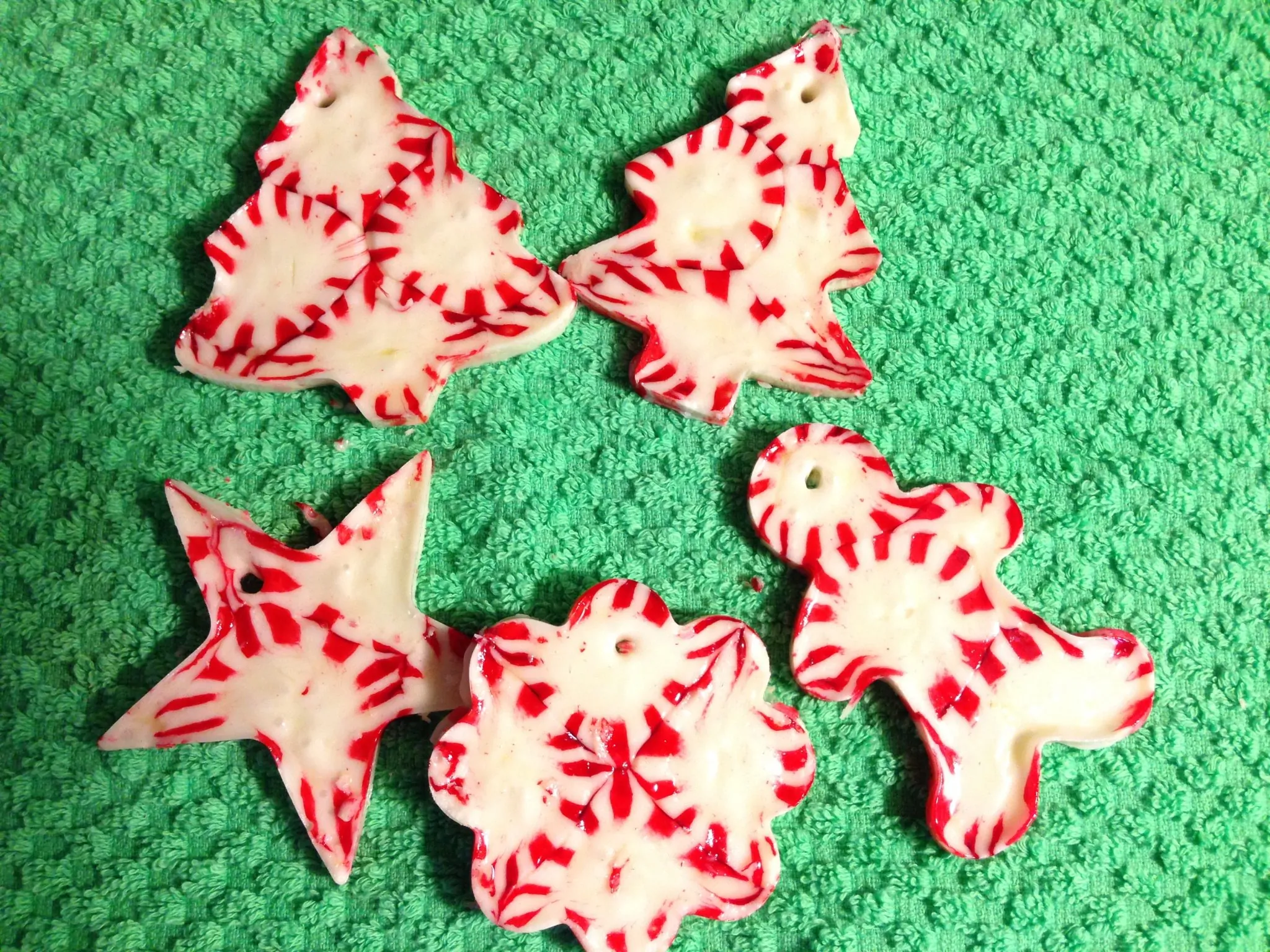 What other DIY Christmas ornaments have you made? Let us know some of your favorites! Of if you try any of the ones above, let us know how it went.