Slow Cooker Salsa Chicken is one of those EASY Crockpot meals in the Sisters Know Best Crockpot Freezer Meal Series. I wish when I bought my ingredients I had purchased enough to make a bunch of these. I only made 2 batches of this one. 🙁 It's healthy, quick, and flavorful! Not to mention versatile. The next time we have it, the family wants to try it as a burrito. I'm happy with it as is on rice… but I will try it with some black beans added in.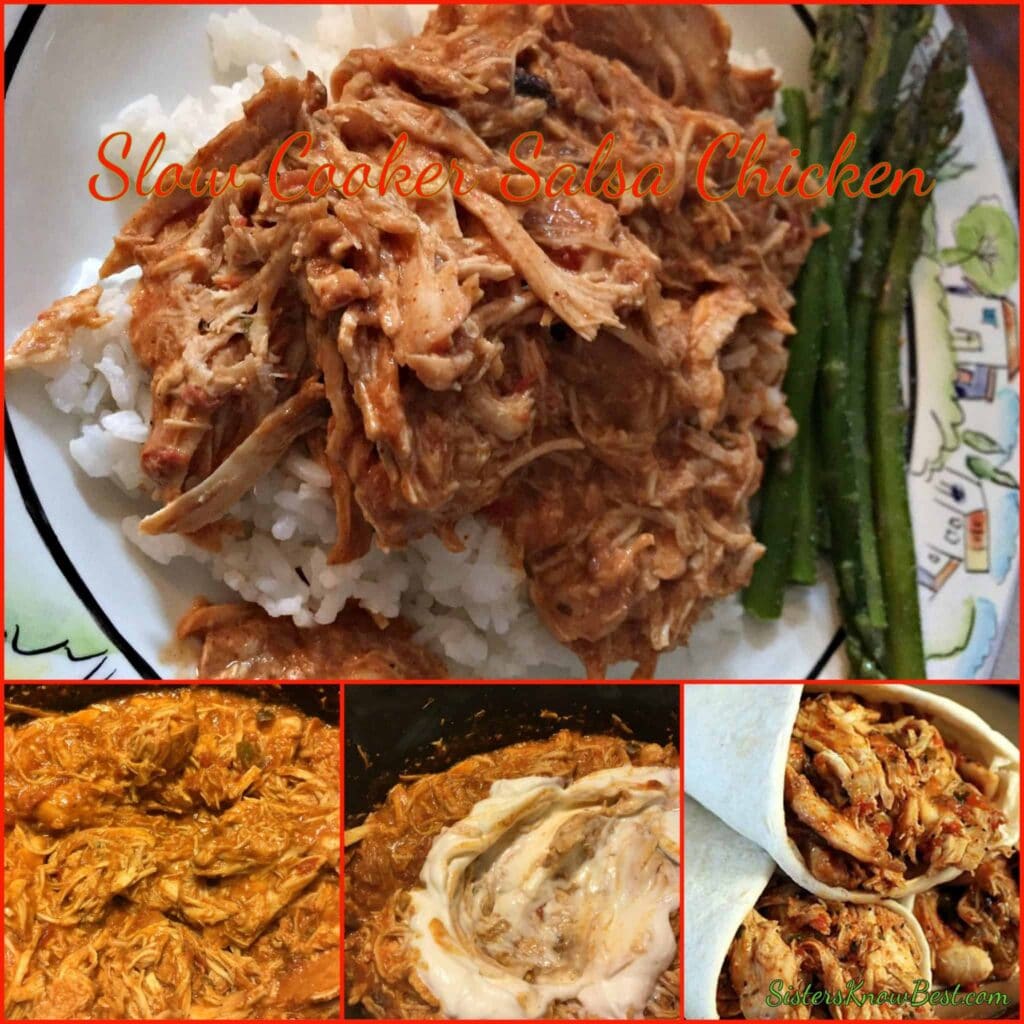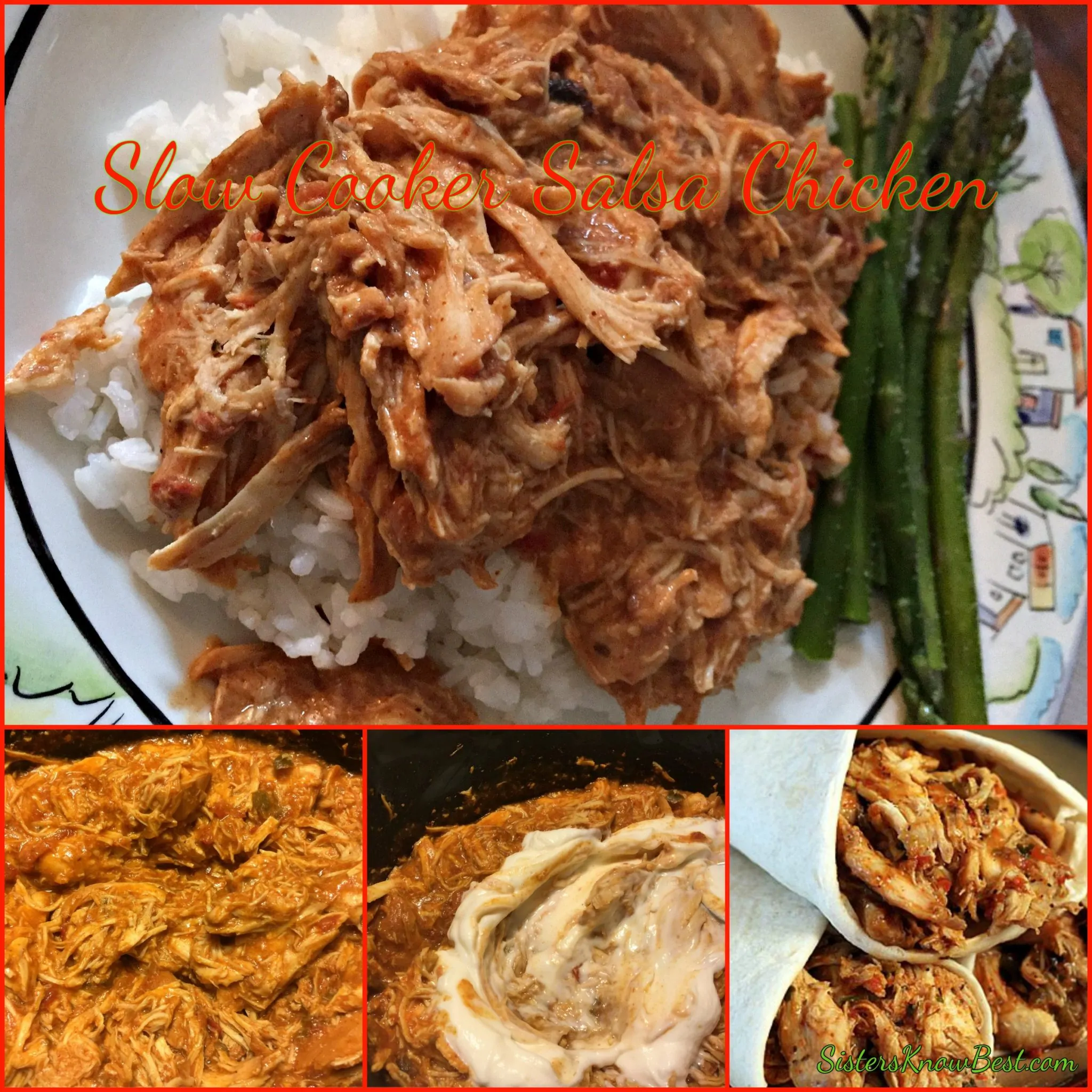 The sour cream at the end really gives it a little extra zip but if you forget to pick it up at the grocery store, try adding a little feta cheese to your serving. To me it has the same tangy flavor and the cheese will add the creamy texture.
Don't forget to check out our other crockpot meals to keep that crockpot cooking all year round!
What would you substitute the sour cream for?