Here's a quick and easy way to recycle t-shirts into DIY headbands.  I love the stretchiness and the way they hold my  hair in place. Anything to contain the curls…  Also, these do not hurt my head!  Bonus!!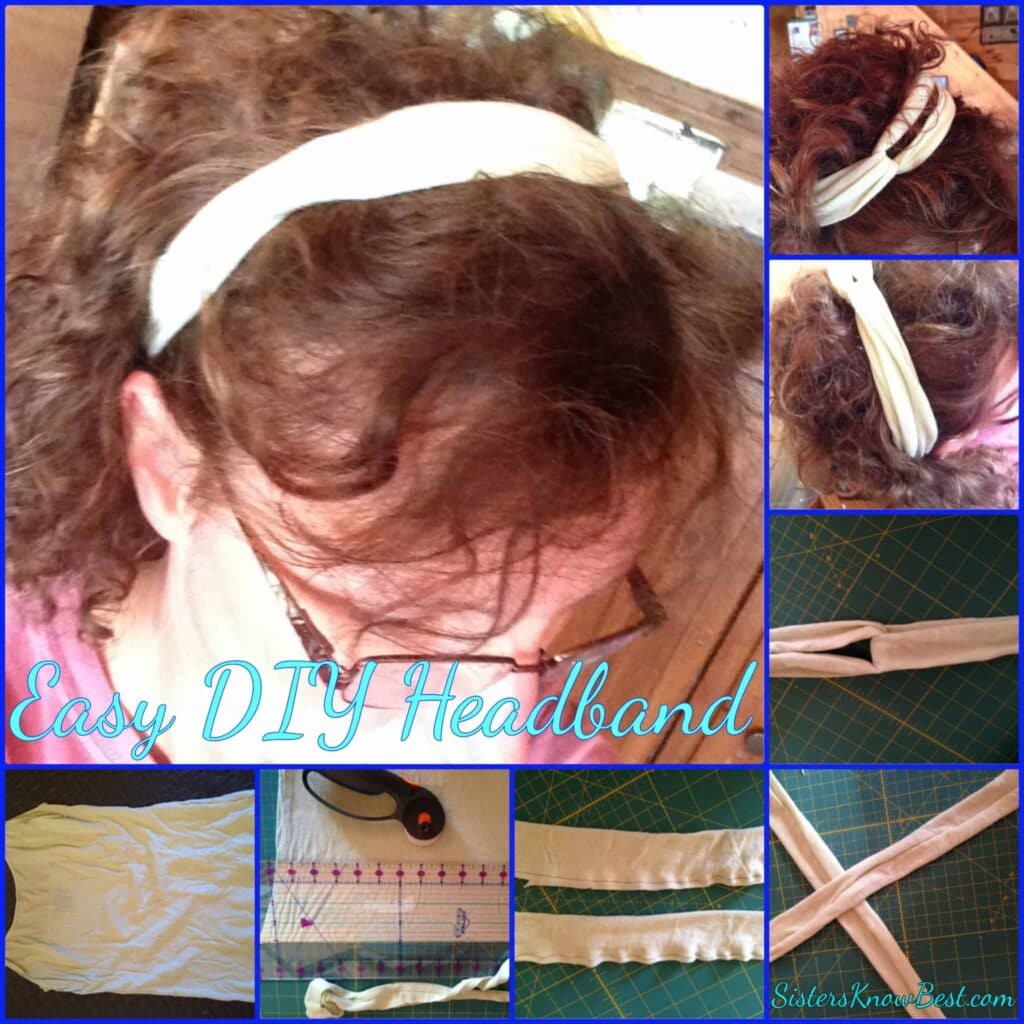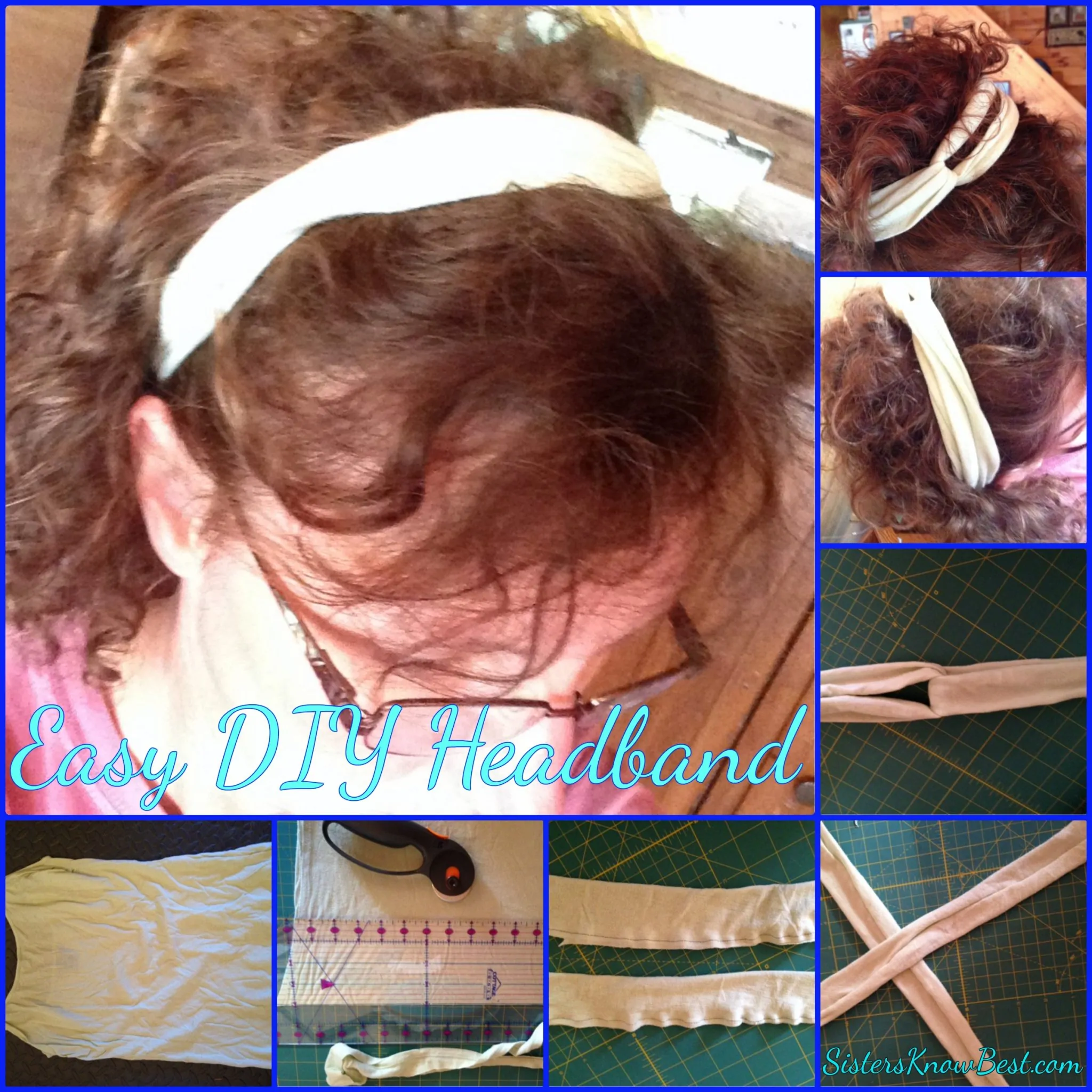 I used an old tank top.  This one is pretty thin and very stretchy.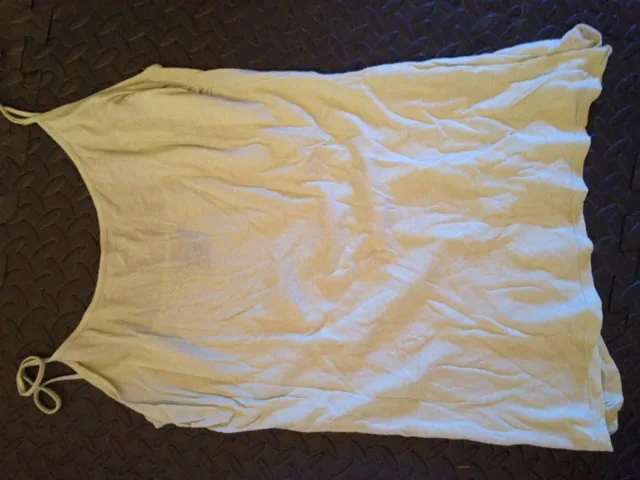 Cut two strips that measure approximately 4″ x 20″.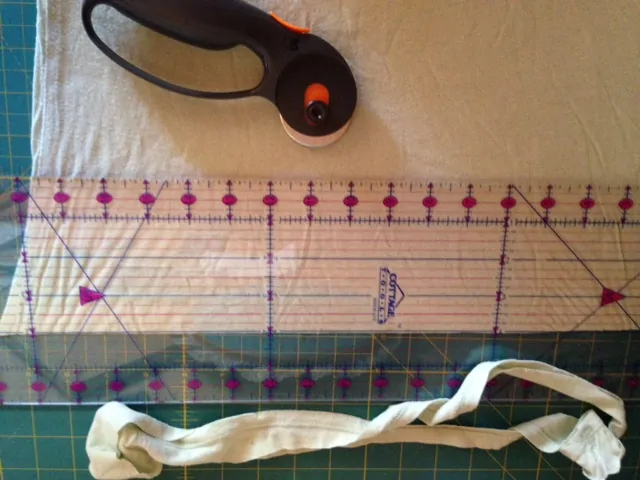 Sew each strip into a tube and turn right side out.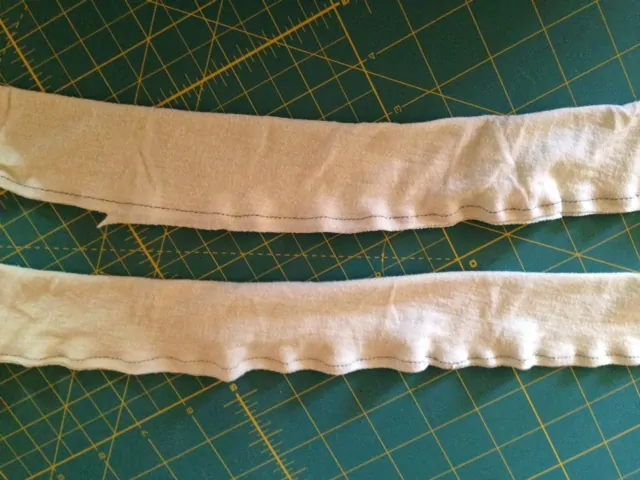 Lay the tubes crossing each other in an X.
Make a loop with each tube having all four ends together.  Sew across the ends making sure to catch all of them.  Trim close to your seam.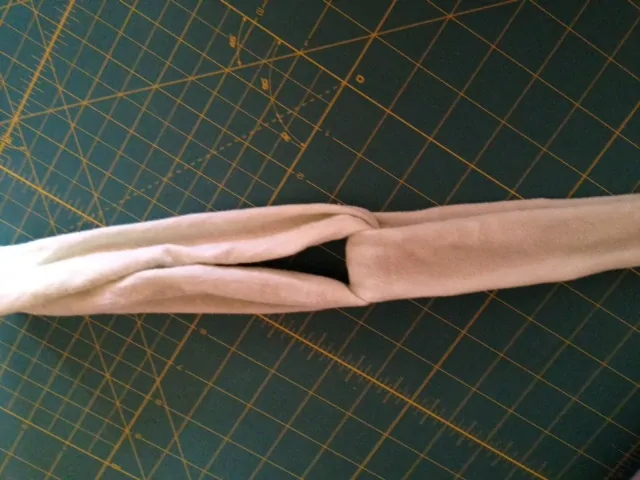 That's it! Just think of the options with colors and a new use for all those old shirts in your closet! I'm thinking stocking stuffers for Christmas gift ideas!