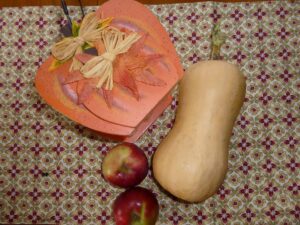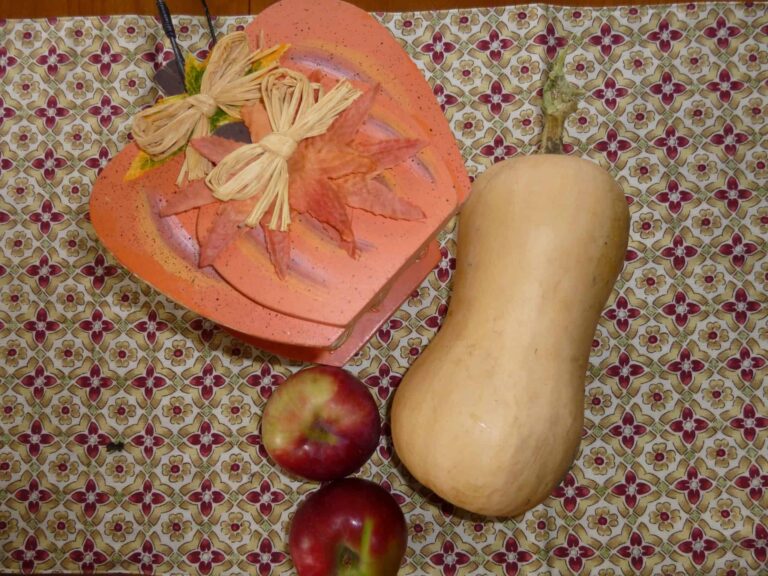 This fall soup recipe is our favorite!  It's an Ayurvedic Squash Apple Soup!  While it's great to make it with newly harvested ingredients knowing everything is fresh, you can – and should – make this anytime.  And make it often! Preparing and eating this warms you on the inside almost as much as this soup.
When people talk of doing something from start to finish, we always think of planting the seed, tending the crop, harvesting the produce, and preparing nutritious food.  We also think of collecting buffalo fiber in the field, having it cleaned and carded, spinning it into yarn, and knitting socks – but that's another blog post.
Following are directions for the most delicious, nutritious fall soup recipe!
Ayurvedic Squash Apple Soup Ingredients
1 large or 2 medium squash (I used butternut and delicata)
2 medium apples (I had Macs, but I'm thinking Granny Smith would be awesome!)
1 tsp Extra Virgin Olive Oil
1 small onion
1-2 cloves garlic
12 0z vegetable broth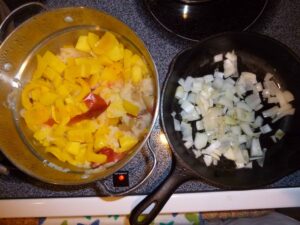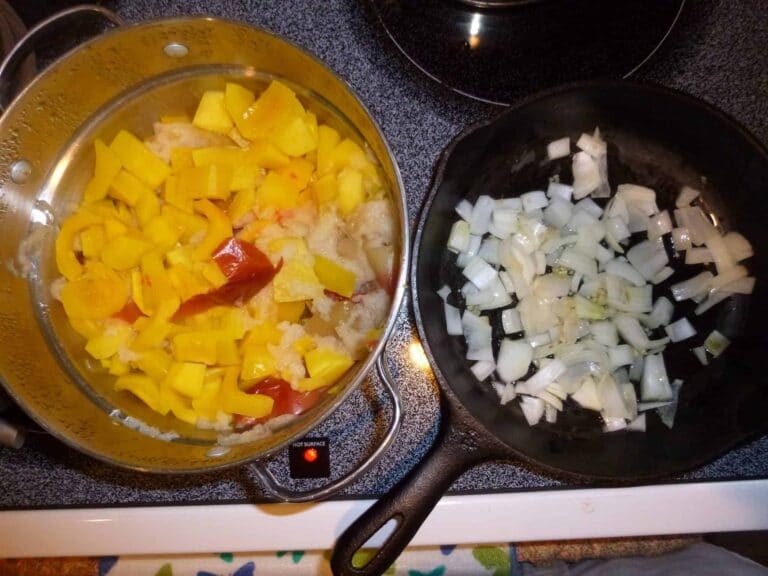 1 Tbsp Braggs Liquid Aminos
1/4 C Whole Wheat Flour (I used Coconut Flour to make this gluten-free)
Ayurvedic Squash Apple Soup Directions
Before you begin, it's important that you know everything is going in a blender.  It's not necessary to be "perfect" with cutting things uniformly.
1.  Prepare squash in chunks.  Quarter apples.  Steam these until tender.
2. Sautee onion and garlic in EVOO.
3. Place broth in high-speed blender with Braggs and flour.  Pulse to incorporate.
4. Add steamed squash and apples along with onion and garlic.
5. Blend for about 5 minutes until pureed nicely.
6. Reheat if necessary or serve immediately.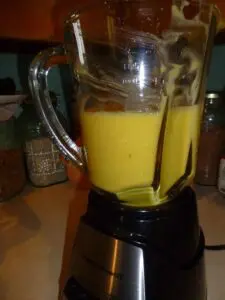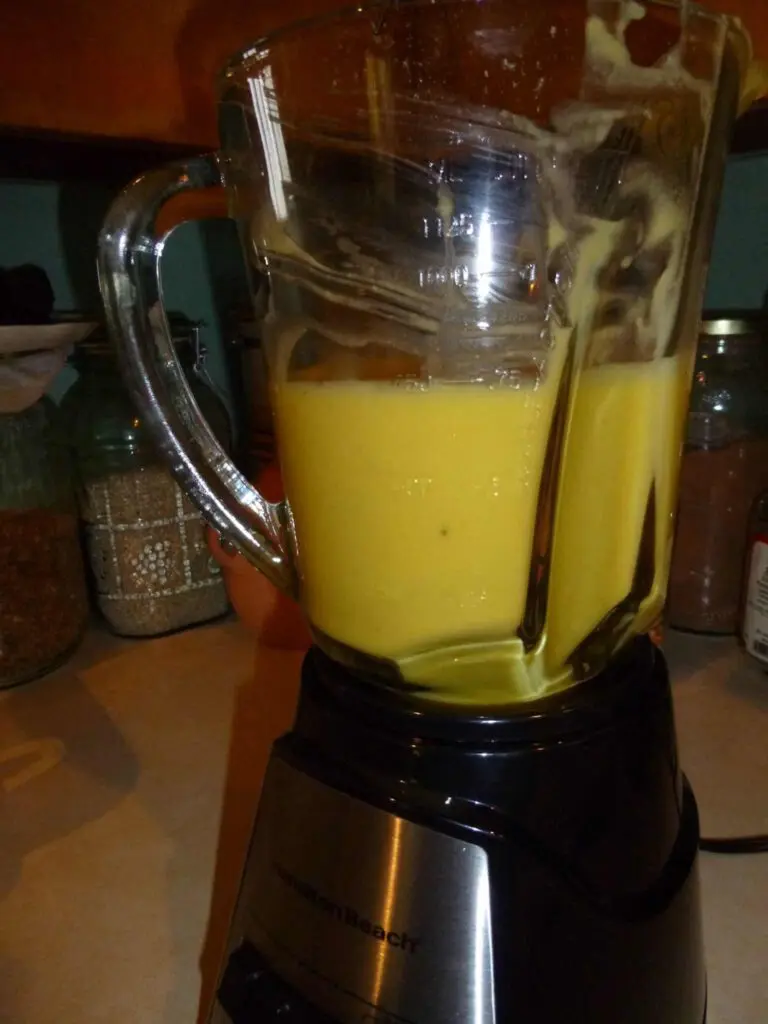 Ayurveda is a lifestyle that encourages eating according to your unique dosha, or constitution, which is comprised of vata, pitta, kapha.  This recipe is geared towards vata.  That being said, it's yummy for everyone and WHOLESOME!!  We hope you enjoy making and savoring this easy, fall soup recipe!
The subject of Ayurveda is fascinating to us, and we encourage everyone to investigate its wisdom.  Kripalu Center for Yoga and Health in Massachusetts offers amazing retreats and classes including Ayurvedic cooking.  This is a great place to start.
Be well and enjoy the harvest!