Emily and I were brought up in a traditional family of the "early years". Dad was gone all day working and mom was home all day keeping the house in order. She always made amazing meals for our family of 6 and we ate like kings and queens! When I got older, I liked the idea of cooking but it wasn't always that way. So I can relate to anyone reading this post that hates to cook but needs to anyway… Whether you're not comfortable in the kitchen or simply don't have a lot of time to spend on meal planning and preparation, having a few simple steps to follow can help make weekly meal planning and preparation easier.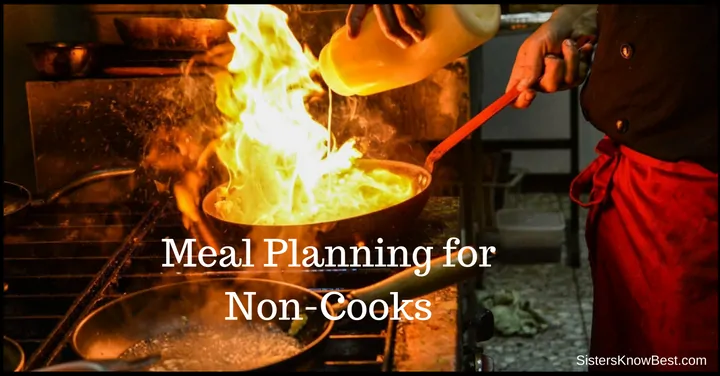 Repeatable Meals
Instead of trying to come up with different meals every night of the week, every day of the year, plan a menu that works for one week and can, with slight variations, be reused each week. Something like our Stone Soup recipe allows you to easily add/change/replace ingredients based on what you have available.
Freeze Meals
Life gets busy and it can be hard to find time to prepare proper meals. If you make meals over the weekend and freeze them, they can easily be reheated and consumed during the week. Give it a try with our Stuffed Shells. Even better, this recipe makes a double portion so the time spent prepping gives you twice as many meals!
Use the Slow Cooker
A crockpot or slow cooker (this one is our favorite!) is a great way to have a warm meal ready when you get home from a long day without having to cook while you're hungry and tired. Crockpots are super easy to use and can be prepped in the morning on the night before. Check out this yummy pork recipe. Any extra can be frozen and reheated any time you want.
Don't Forget Dessert
For health reasons, dessert probably shouldn't be an every night thing, but on those occasions when a dessert is warranted, making one doesn't have to cause a lot of stress. Nor does dessert have to be full of chocolate and calories to be sweet and yummy. Check out this easy-to-make shortcake recipe. It can be done in advance and kept in the refrigerator. It's also quick enough to make that it could be done while you're letting dinner digest.
What other ways do you make planning and preparing healthy meals easier?