Two months until Christmas!  Oh, my!!  Each year, like most of you, I commit to being "ready" with homemade gifts, fun wrapping ideas, cute decorations…  And yet I find myself scrambling the second week of December.  Sometimes I think that's what the holiday is about.  For example, scrambling, doing more than we humanly should, losing sleep, stuffing ourselves on the day, and determining to do "better" next year.  This year (famous last words) will be different.  The only thing I want scrambling is my omelet!
So here's my plan and hopefully, you find something here for yourself: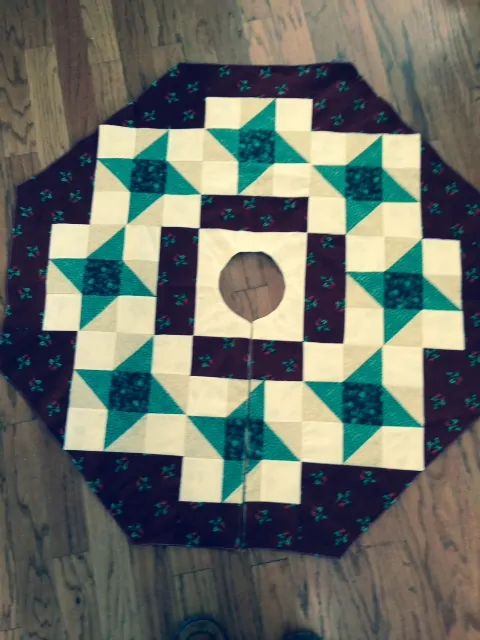 Christmas Ideas for Sewers
I have a Christmas Tree Skirt sewn and quilted.   This project takes more time than the others I'll mention, but it could easily be completed in a weekend.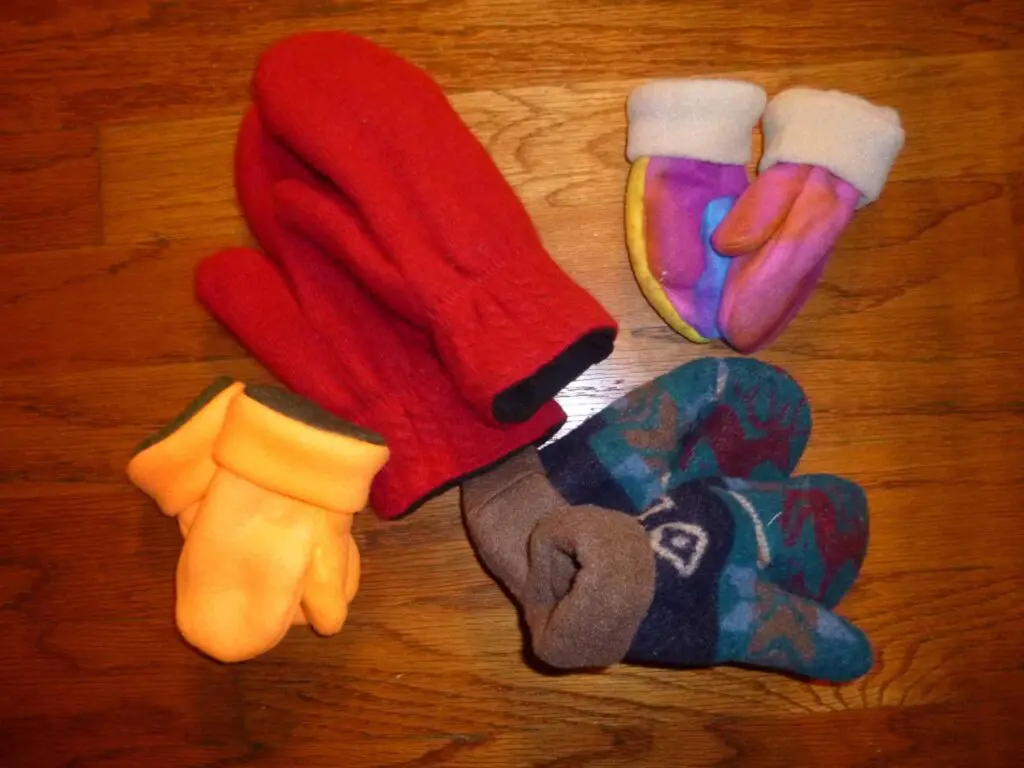 Also in my stash are some fleece and wool mittens in various sizes and colors ready to keep hands toasty warm.  If you sew, these can be a fun afternoon project.  I have found wonderful wool sweaters at Goodwill that are perfect for this project.  If you decide to try wool, make sure it's 100 % and felts well.  You don't want the edges fraying as you cut and sew.  If you'd like my pattern, use our Say Hi contact page.
Christmas Ideas for the Home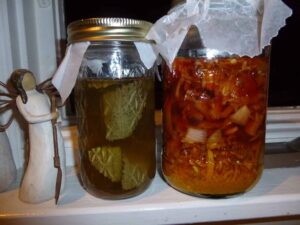 On my windowsill above the sink sit jars of Fire Cider and flavored vinegar.  The Fire Cider was made at an herbal class in which everyone brought ingredients that were chopped, diced, grated, and placed in jars.  Next, we filled the jars with raw apple cider vinegar.  This year I was given some organic lemon balm.  I think it will make interesting vinegar for salads.  For the vinegar, just place your cleaned, fresh, organic herb in a pint or quart-sized jar and cover with apple cider vinegar.  Place the Fire Cider and vinegar jars strategically so you remember to shake them every day.  After four weeks, you can strain your creation into a lovely gift vessel.  My cupboard holds some tinctures of Echinacea and Valerian which were made in a similar fashion using 100 proof alcohol.  Winter is the season for these wonderfully healing herbs!
Finally, I'm gearing up with some fun and easy recipe ideas.  In the past, I've made Rum Cakes that just melt in your mouth.  Does alcohol melt?  Anyway, they are super moist.  I'm considering some herbal condiments that would be fun and quick to make.  Wrap them up with cute bows or sticks of cinnamon…   You get the idea!!  Plan early, have fun, do everything with love, be simple, be significant!