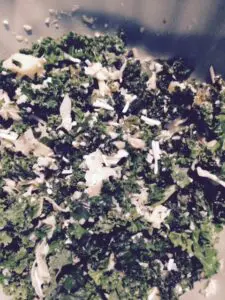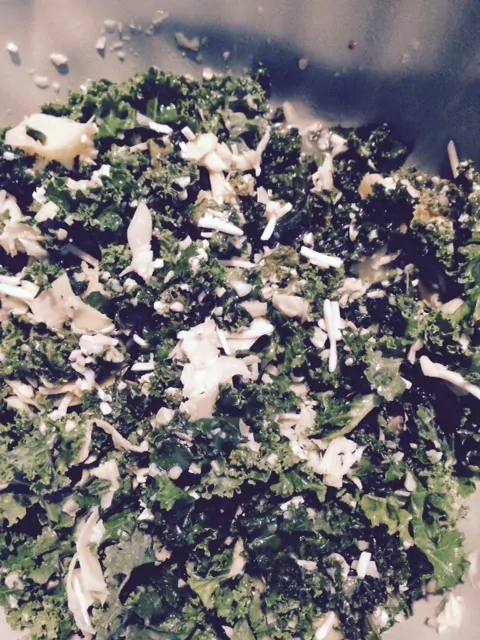 It's the dead of winter here in Maine.  Yup, everything "garden-y" is dead.  Kind of depressing unless you buy fun green veggies and make amazing salads that encourage thoughts of warmer times to come.  Enter in Kale Salad!
Years ago a friend had given me some kale from her garden.  Oh, goody I thought.  Then I was embarrassed not to know how to eat it — cook it? chop it? steam it? add to soups?  Absolutely all of those things can be done with kale!  I haven't forgotten the kale chips that are all the rage now, but it's not something I have done — yet.
This version of kale salad is best enjoyed the following day.  The kale will soften some and the flavors will meld into a deliciousness that is worth the wait.  Trust me!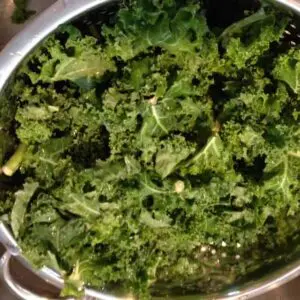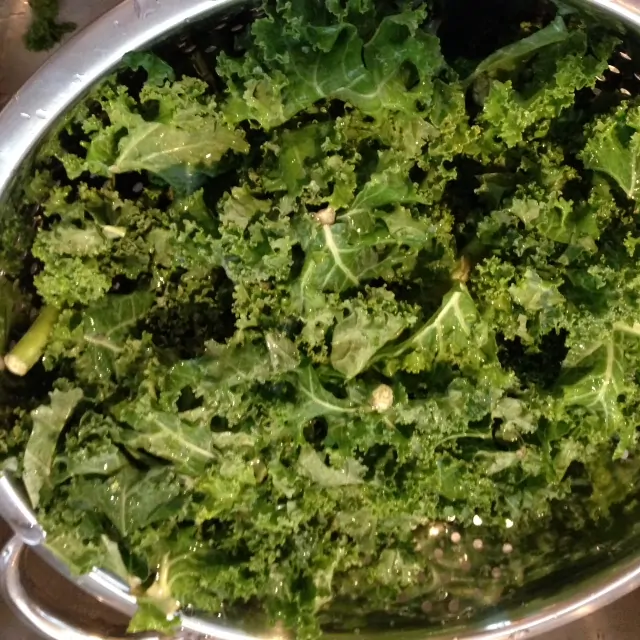 Ingredients:
Kale (as much as you want….  It's a relative term, I know…)
Artichoke Hearts (drained and chopped)
Garlic (as much as you can stand!  I use 8 – 10 cloves)
Parmesan Cheese (Use the shredded kind.  The fine stuff just doesn't have the flavor.)
Lemon Juice (5-6 lemons.  If you roll them before you juice them, you'll get lots more juice.)
Olive Oil (Extra Virgin Cold Pressed, approximately 2 Tablespoons)
Salt and Pepper to taste
Directions: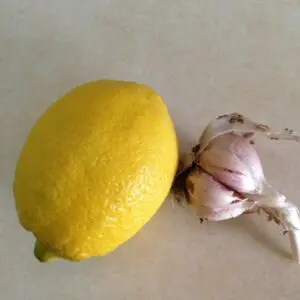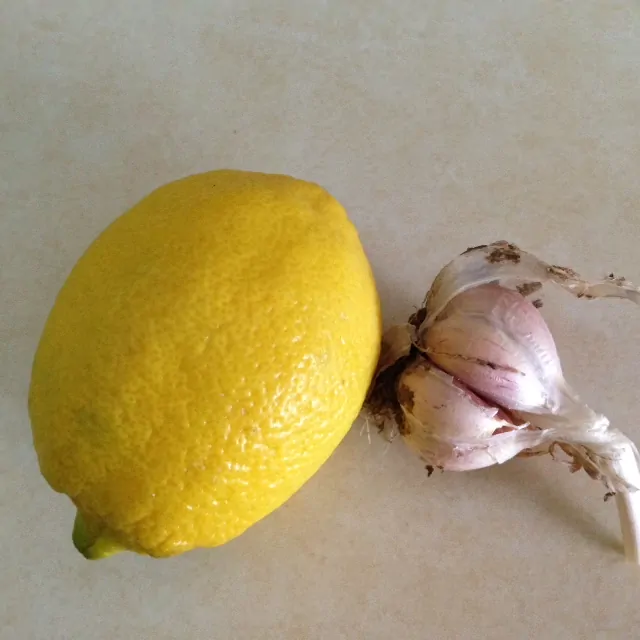 Add all ingredients and toss.
Wait for the goodness to happen.
Think spring, gardening, and health!  Enjoy!!
This kale salad will keep for up to 2 weeks, stored in the refrigerator. It makes a large quantity so it's perfect to bring to a party. And it's zingy taste will compliment any main course.
What's your favorite salad?
Check out our recipe category for more great food ideas for parties that will surely add fun and originality!