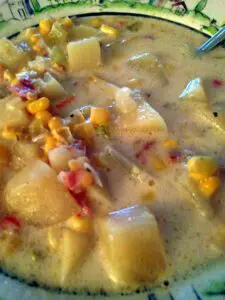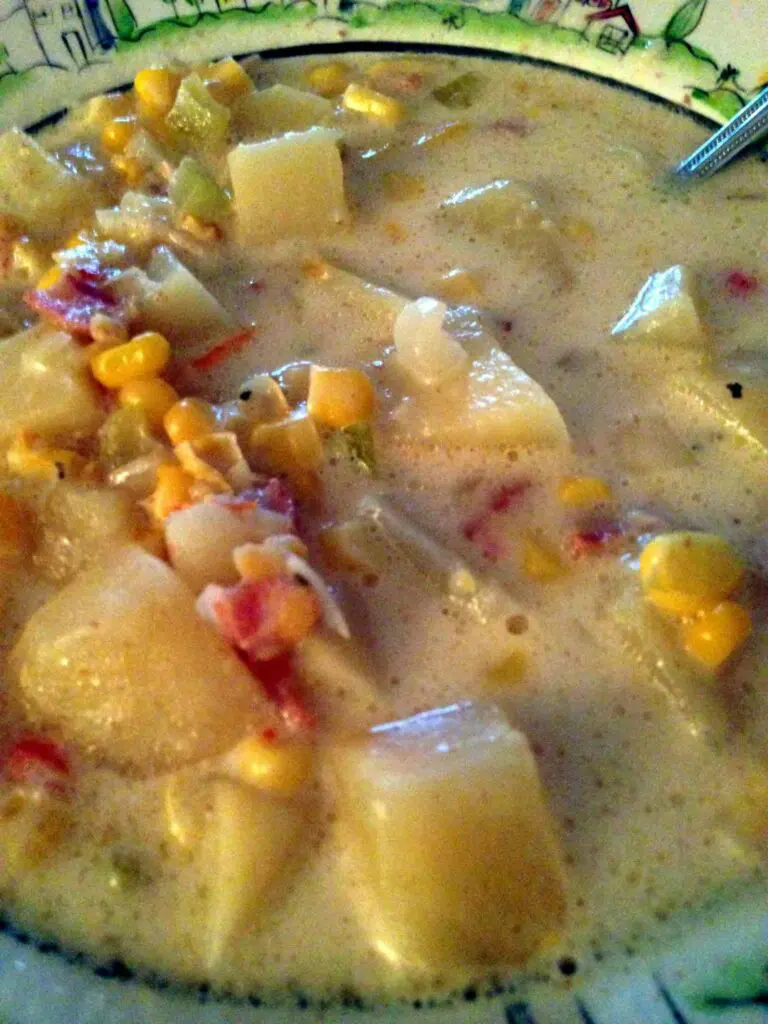 I LOVE corn chowder and every winter I crave it. I realize the winter is over, the snow is melting but I made this recipe a month ago and am just now getting around to sharing it with all of you. It's so easy to make! I've heard chowders are tricky because of curdling the milk and you need to watch it closely but this easy crockpot corn chowder recipe changed my life! I'm looking forward to experimenting with other chowders over the summer like seafood chowder. Mmmm mmm! If you have any favorite recipes, we would love to hear about them! Please, pop on over to our Facebook page and share!
Ingredients:
6-7 potatoes, peeled and cubed
3 celery stalks, chopped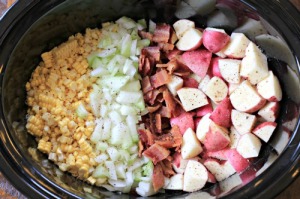 2 onions, chopped
1 small red pepper, chopped
3 cloves garlic, minced
6 slices precooked bacon, crumbled
32 oz chicken stock
1 can corn
1 can cream style corn
1 small bag frozen corn
Small container heavy cream
Garlic salt
Pepper

Directions:
Place all ingredients EXCEPT cream, garlic salt and pepper in crockpot.
Cover and cook on low 6-8 hours.
20 minutes before ready to eat, add heavy cream, garlic salt and pepper and turn off crockpot.
Tips:
You can use whatever kind of corn you like but I find using cream style corn in addition to the others added a great consistency.
I used my Kitchen Aid Food Chopper
to chop and mince my ingredients. It's a HUGE time saver!
This recipe will freeze nicely but remember when reheating to simmer on low and stir because of the cream in it.
This is our favorite crockpot!
What are some of your favorite crockpot recipes?