You've come to the right place for ideas for a spectacular Father's Day menu!  Last month, we shared our favorite Mother's Day menu ideas with you. Now, we're happy to do the same for Father's Day. Whether your dad is a "meat and potatoes" guy or into lighter fare, we've got something on this Father's Day menu he'll love.
Father's Day Menu – Breakfast
Start Dad's day off right with a delicious breakfast you made yourself. It doesn't need to be complicated – just tasty and from the heart. 
Sausage Breakfast Sandwich
Loaded with eggs, tomatoes, and sausage this man-sized breakfast is perfect for Father's Day. It's packed with flavor and takes only about 20 minutes to make – that includes making the sausage patties from scratch!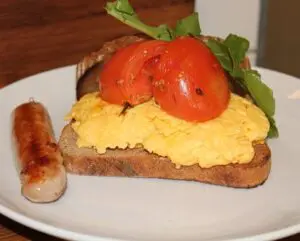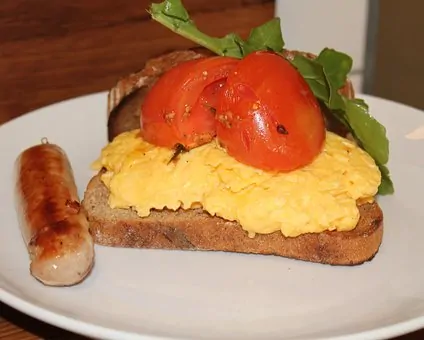 Pumpkin Muffins
If Dad's on a diet, try something lighter for his morning meal. Pumpkin muffins taste great and have a wonderful sugar topping. Without being too sweet, they're a great way to show your dad some love.  Round out his pumpkin breakfast with homemade pumpkin coffee creamer!  If dad prefers blueberries in his muffins, we've got you covered there as well.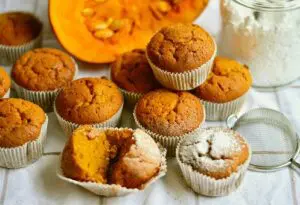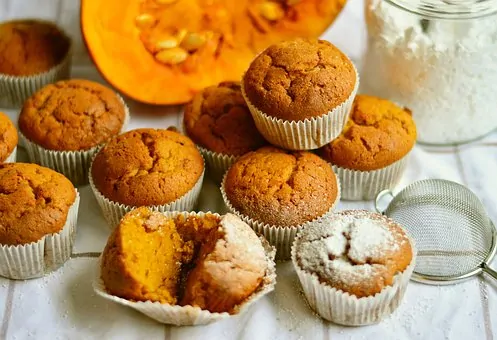 Breakfast Hash
Diner food and home cooking combine to make a truly special Father's Day breakfast. Although this recipe is made with chorizo, you can easily substitute Dad's favorite sausage if he's not a fan of the spicier version. 
Father's Day Menu – Lunch
Dad spends all day doing things to help you and take care of you, so don't stop with breakfast. We've got some great lunch suggestions your dad is sure to love. 
Double Cheeseburger
If your dad loves a good burger, this is for him. This recipe puts an Asian spin on the American classic, but unlike Chinese take-out, no one will be hungry half an hour after they finish eating. Quantities in the recipe serve four, so you can make enough for the whole family.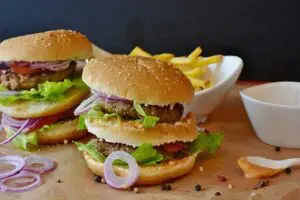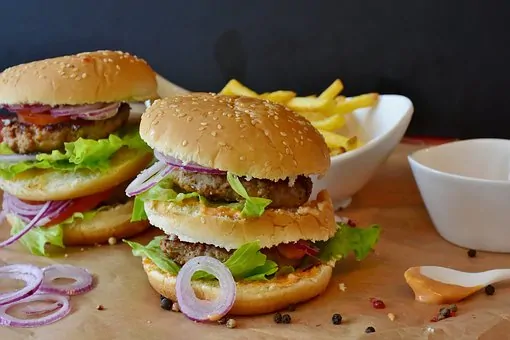 Sweet Onion-Marinated Skirt Steak
In our house, steak isn't an everyday meal, but Father's Day is special. The sweet onion marinade keeps the steak tender while it cooks and tastes amazing! Don't forget to added veggies and a starch to create a full meal! 
Honey Roasted Chicken and Veggies
This is great for Dads who appreciate a lighter meal. It's quick to prep so you can spend more time hanging out with Dad while it cooks. The glaze is so good that even picky dads will eat their veggies and be impressed with your skill. 
Father's Day Menu – Dinner
If you're not taking Dad out to dinner on Father's Day, make sure he finishes the day with a special meal at home. Assuming it's nice out, Father's Day dinner is also a great time to break out the grill and make a BBQ meal. 
Foil Pack Shrimp
This option is great for dads who love seafood or want a lighter meal for dinner. Foil pack shrimp is also easy for you! It takes just 10 minutes to prep and 15 minutes to cook, making it the perfect meal before taking Dad out for a movie or dessert.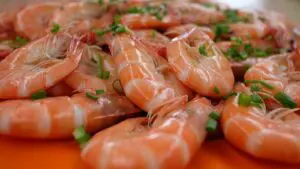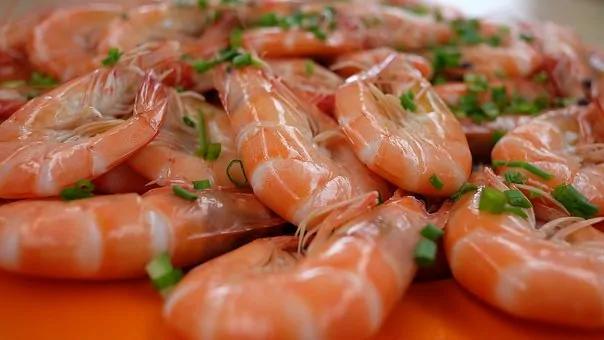 Grilled Bread & Zucchini
If dad wants a light dinner, but isn't a fan of shrimp, try grilled bread and zucchini. It takes just 20 minutes from grill to table and tastes great. Although it sounds and looks like a meal that requires excellent BBQ skills, it's actually quite easy. 
BBQ Baby Back Ribs
There's a chain restaurant (we'll leave out the name because of copyright) that's known for their baby back ribs. If your dad is a fan, he'll love it when you make BBQ baby back ribs for him at home. They do take a while to cook, so play a game of catch or backyard badminton while you wait.  Hey, your dad is worth the extra effort to make these!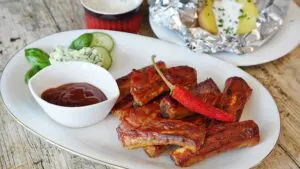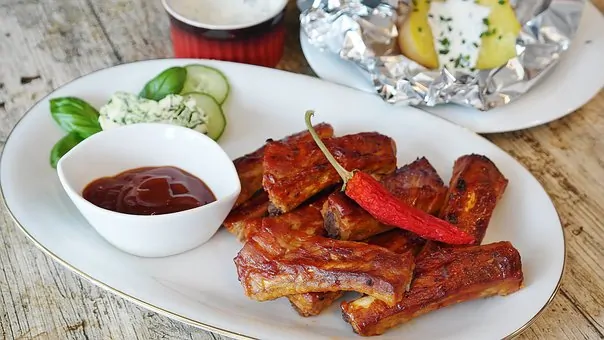 After such wonderful food all day, spend the evening going for a walk or chatting with your dad.  Break out the checkers or a cribbage board!  Chances are, he'll appreciate the personal attention more than any store bought gift.