YUM AGAIN! My family is crazy about a ranch chicken crockpot recipe I make and I was surprised at how similar this creamy italian chicken crockpot recipe tasted to that. They said they like them the same so my choice is this one. Less ingredients, less prep and I can make it ahead as part of the freezer recipe series. If you haven't caught that series, you can get it here.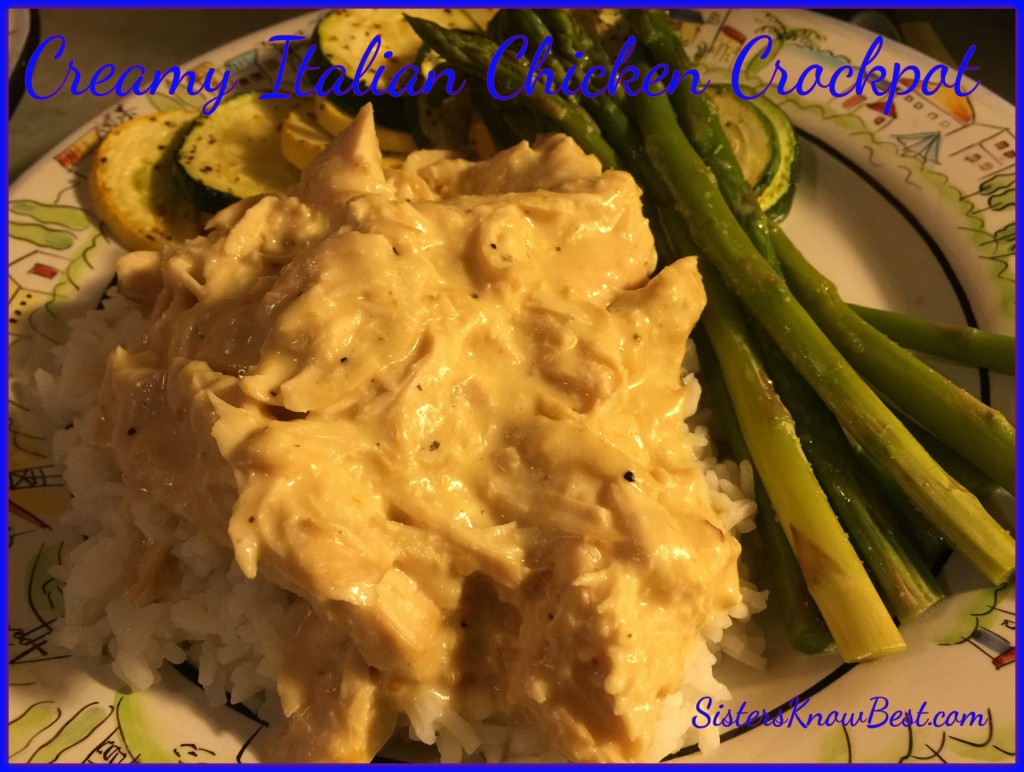 I can't believe how much I'm loving the crockpot freezer meal series! I use one or two a week and so far haven't had one I wouldn't make again!
What about you? What one is your favorite? Or what one can't you wait to try if you haven't yet?