Do you like# burritos? You will love this #recipe and how much time it saves you! Beef and cheddar burritos made ahead and put in the freezer are the way to go! I made these when I made the other meals in the Crockpot Freezer Series and we had them for the first time last night. They are not a crockpot meal but they do go in the freezer. The trick is wrapping them in both the paper towel and aluminum. They were delicious and fresh!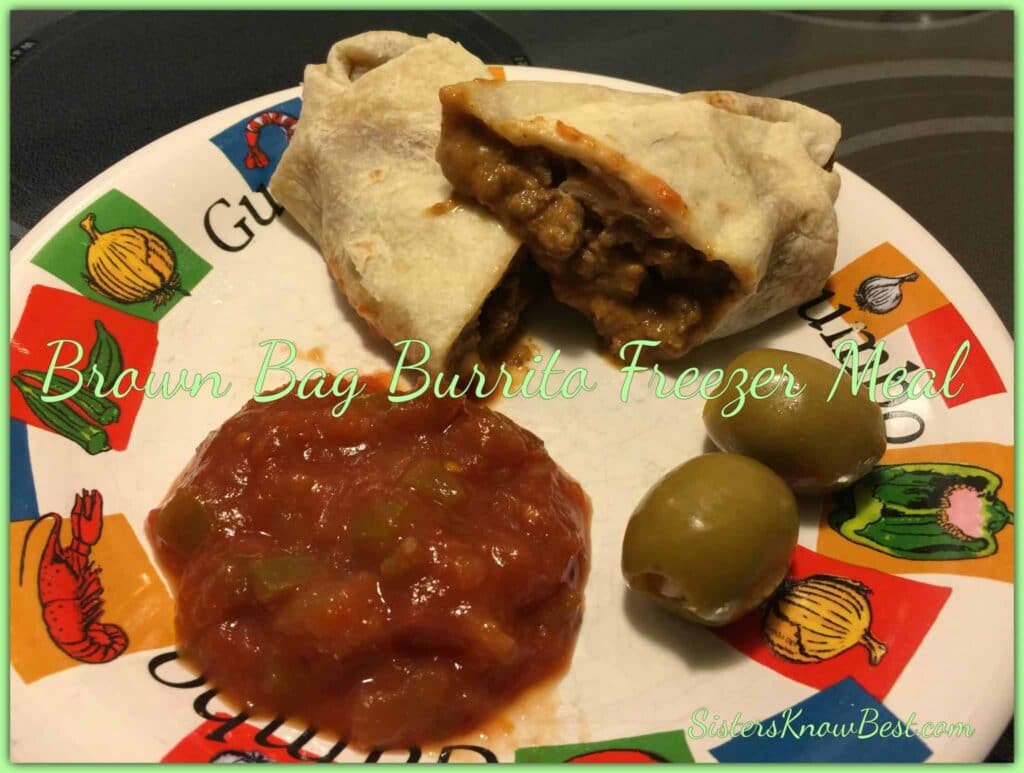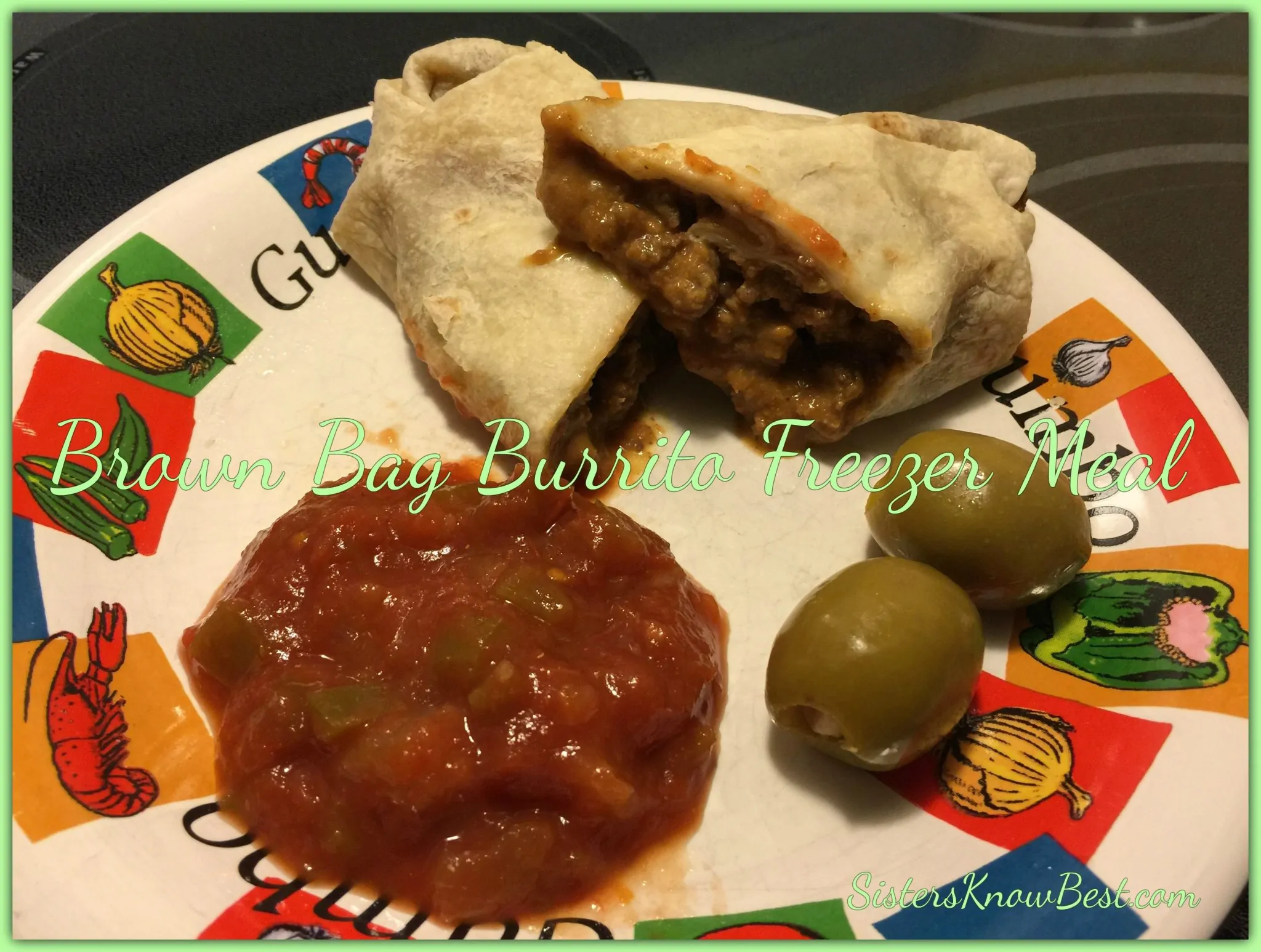 Adding the green olives stuffed with garlic as a garnish was Bill's idea. The side of salsa really made it a Mexican meal.
What's your favorite Mexican meal?
Don't forget to check out our other meals in the Crockpot Freezer Meals Series.