This vegetable and beef chili recipe came from the Beyond Diet 7 Day Rescue plan and is one of my favorites. I can have this ready in 15 minutes and I usually have all the ingredients on hand. And of course, I make a lot every time and fill the freezer and have a quick go-to lunch idea. For lunch, I add some rice in. For dinner, I just eat it plain or use it as my pizza sauce on homemade pizzas. As a snack, I put it on top of tortilla chips with some cheese. Can I just say these are amazing nachos without a lot of the added effort and one of our faves!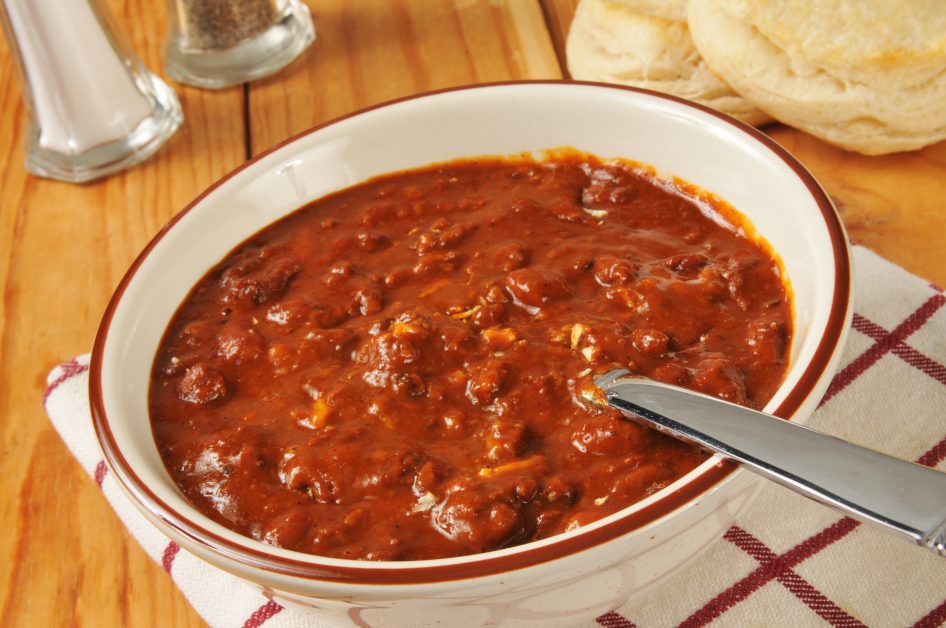 This chili isn't spicy which is perfect for my husband. We all have different temperature levels so I like to add a little crushed red pepper or Green Tabasco to mine to heat it up. And if chili without beans isn't your thing, you can always throw a can of kidney or pinto beans in to make it heartier and to make it go further. If you haven't read our post about stretching supplies during the coronavirus, you can get even more ideas about making your food go further.
What's your favorite go-to chili recipe? Do you like it spicy or mild? We'd love to know!