How do you decorate a cake?  Are you someone who plops on frosting and smooths it around?  Maybe you add in a swirl or two for interest?  Have you ever wished you knew HOW to decorate a cake?  Us too!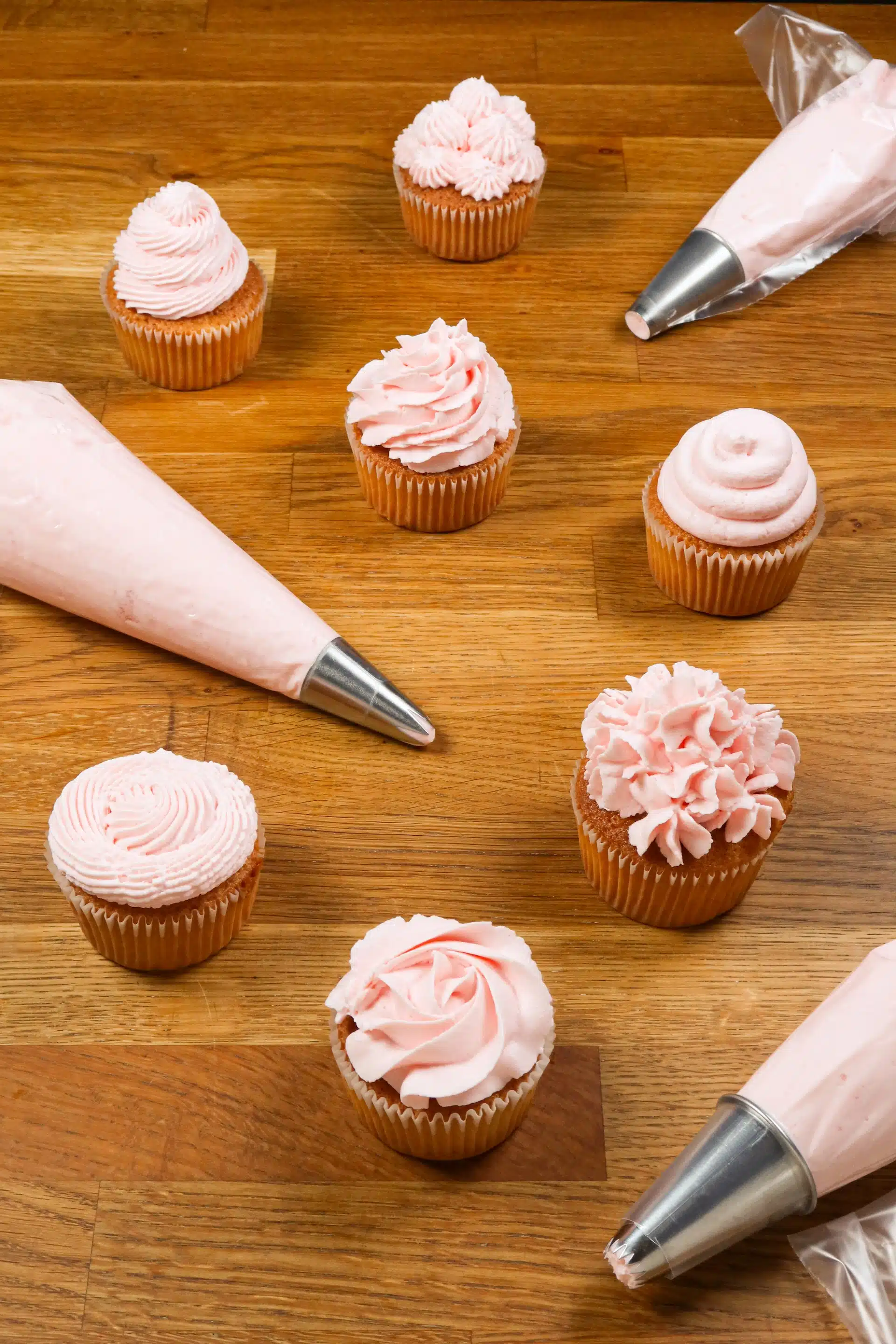 To Begin…
You'll need a cake!  With so many options (beyond the basic box mix), we'll toss out a few of our favorite recipes.  Starting with a simple white cake is a fantastic idea.  You can go bold with frosting colors.  Pastels for spring, reds and greens for Christmas, orange for Halloween.  You get the idea!
If chocolate is more to your liking, we highly recommend this One Bowl recipe.  Yes, truly you will use one bowl.  Less mess means more time to decorate!
Our third recommendation (and not necessarily in order of favorites) is the Crazy Cake!  Just saying it's name is great.  Ever wondered why it's called crazy?  Well, this Depression-era recipe uses cocoa and vinegar but no eggs.  It's more than crazy.  It's delicious!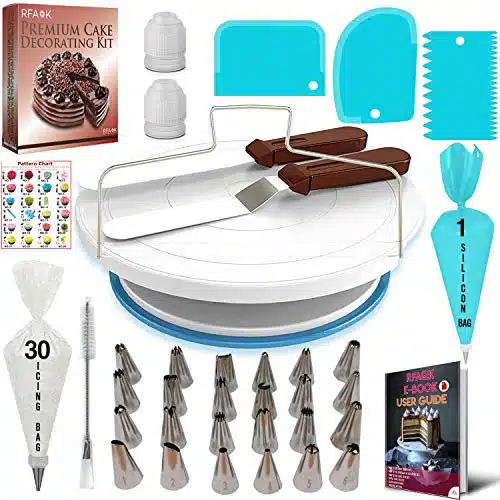 Best Gear to Decorate a Cake
Now that you have your cake, let's get to the most fun part!  Let's decorate a cake!  Do  yourself a favor and use quality tools.   Yes, there are kits with a couple tips that work fine for some people.  We, however, encourage you go big and bold!  There are kits with 507 pieces!  Wowza!  Get a set with enough tips that you can pipe frosting, swirl frosting, and make flowers.  Seriously, once you begin, you will want to experiment.  Also, there will be tons of occasions for cake!
You may live in an area where you can attend a class for cake decorating.  That would be cool.  We, however, live remotely.  Enter in YouTube.  Yup, you can learn just about anything on this platform.  Our most watched video is one for beginners.  This is a great place to start.
If you are someone who doesn't want to watch a tutorial, Chef Marina Sousa has a wonderful blog post on the Nielsen Massey website.  The title is promising:  Cake Decorating 101.
Our best tip for decorating with frosting is to Just. Do. It.  Have fun.  And mistakes are eaten!  Try lots of different tools and techniques.  Watch videos.  Read blogs.  Enjoy the process!