One of my favorite desserts growing up was mom's homemade strawberry shortcake. Anytime we had biscuits with dinner there was a good chance strawberry shortcake was to follow. Mmmm! Childhood goodies.
Now that I'm older and health is a concern for everyone, I don't indulge on homemade biscuits, fresh whipped cream and sugar laden strawberries but that doesn't mean I don't want to have a delicious treat now and then. This healthy strawberry shortcake is extremely simple and both young and middle aged like in my family.
If you pick a lot of strawberries at a PYO Strawberry farm, you can slice your strawberries, put them in a freezer bag and add sugar to them. Then when you are in need of a quick dessert, just take them out and woalah! This and other ideas can be found on our post about how to preserve garden vegetables.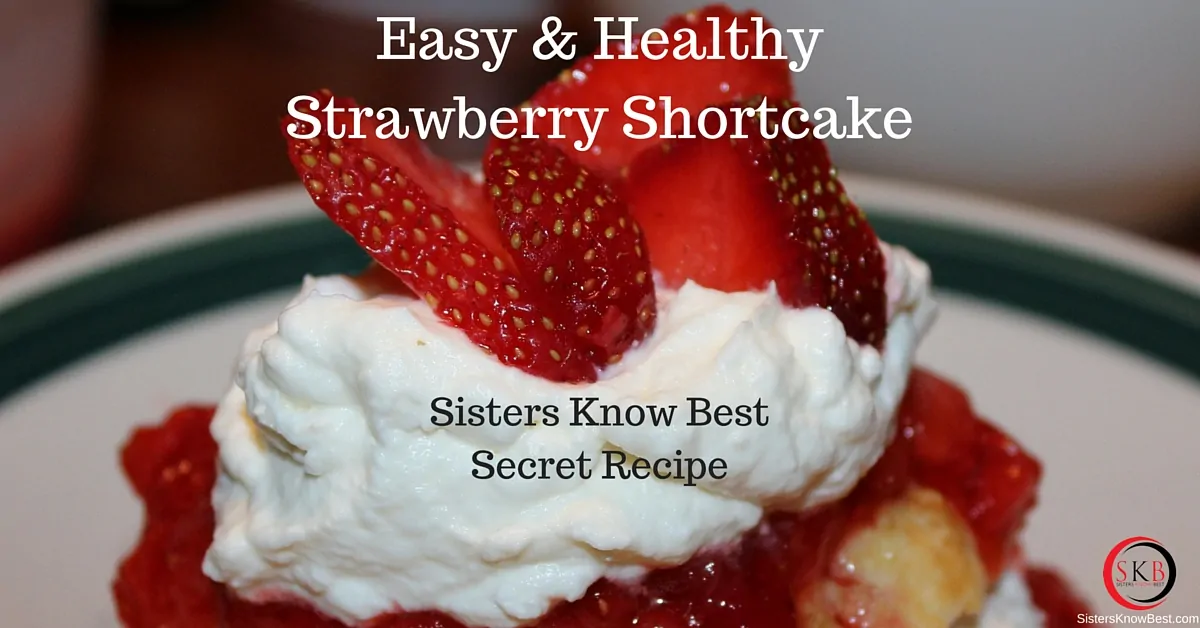 There you have it! I know my sister would not choose to use Sweet N Low or any artificial sweetener but that's part of where we differ. Artificial is sweeter than regular so you may need to adjust accordingly.
What childhood favorite desserts did you love so much that you revamped it to a healthy version?