We see this fall leaf decorations on Pinterest and Facebook a lot.  Finally, we got around to making our own. This easy DIY Fall Leaf Bowl Decoration is affordable.  It's great to do with children.  It also makes a beautiful decoration for your home or to give as a gift.
Ha. Ha. We wrote the introduction to this project before we actually did it. Lesson learned. It is not easy. But the results we got made us smile.  We're sure if we had more patience, they would have come out better… maybe?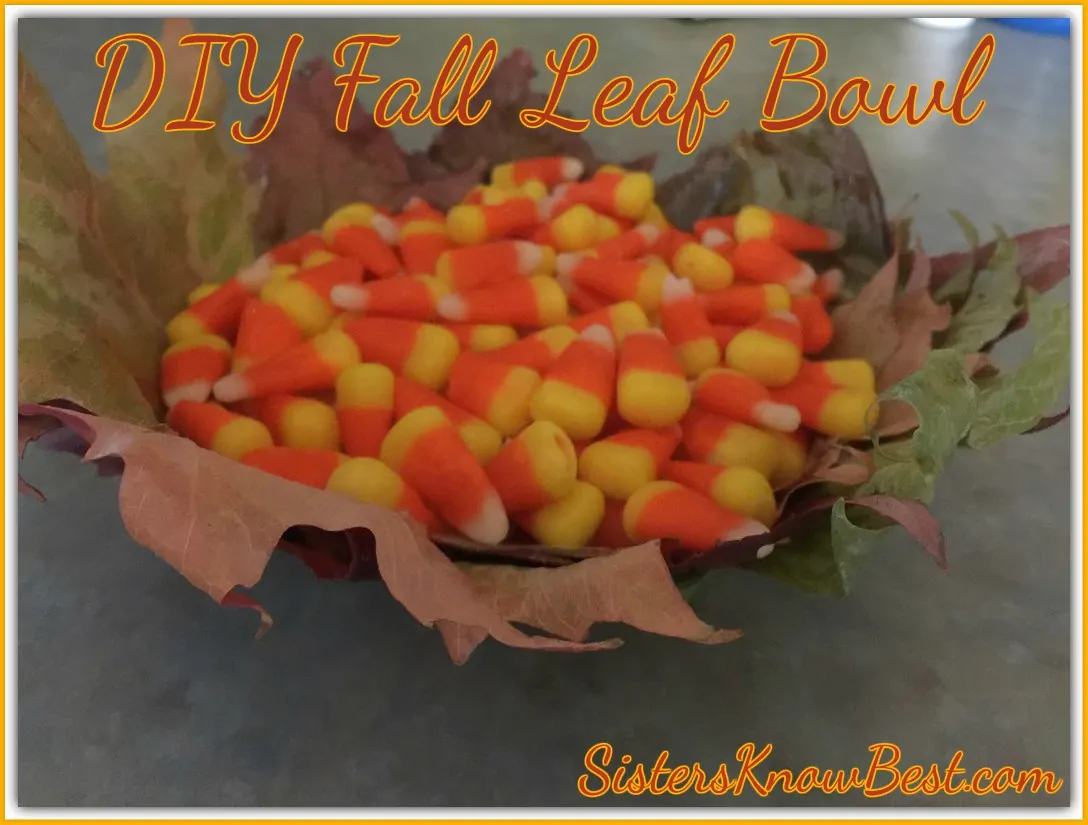 All you need: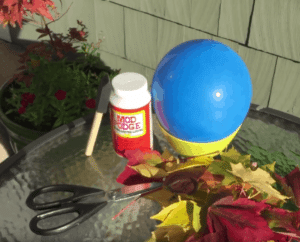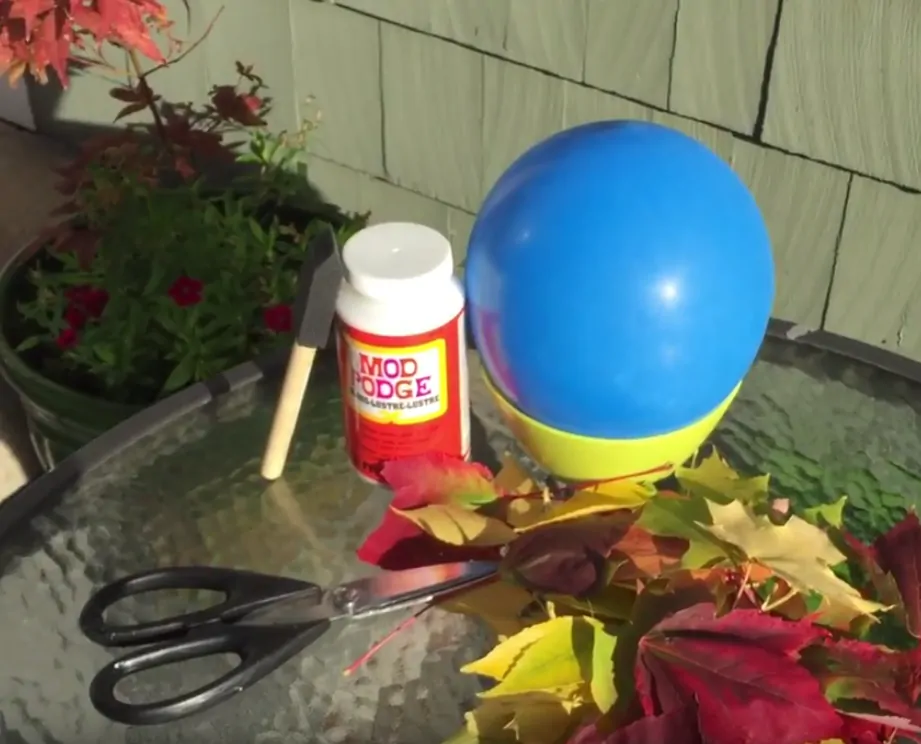 Balloon
Mod Podge
Small Paint Brush
Assorted Leaves
Scissors
Bowl to fit balloon in
PATIENCE
Directions:
Go pick out the prettiest leaves you can find. It's easy to do here in New England. For those of you that don't have them in your area, you may be able to buy artificial ones.
Blow up your balloon and tie it shut.
Place it with tied part down inside a bowl so your hands are free.
Lightly paint the top portion of the balloon with Mod Podge.
Wait for it to start to dry and feel tacky.
Place 2 leaves on the balloon and paint lightly over them with mod podge.
Repeat until half of the balloon is covered in leaves.
Let set 10-15 minutes and repeat.
Layer leaves on top of each other 2-3 times to make a sturdy bowl, making sure to use mod podge for each one.
When desired amount of leaves have been placed, coat the entire project again with mod podge for a final coat.
Once completely dry, POP! the balloon!
Turn bowl right side up and fill!
Here's our short tutorial:
Tips:
I coated both sides of my leaves to make them more pliable.
Don't worry about the leaves completely sticking down. Having the little edges stick out adds to it's charm.
Make sure to coat every part of the leaf either during or after completion. Any part that is not coated will dry up.
Use fresh leaves, not dried out. I pick mine straight from the tree.
Use your fingers to hold, push, mesh, etc…
If you are putting leaves on a canning jar, try using a dab of hot glue to adhere at first, then coat with mod podge for finished result. (Don't do this with the balloon but gorilla glue might work)
As Emily said, we both decided to tackle a fall project over the weekend. We both struggled with it. After messing around with the project again, I think I figured out it is because we used a LOT of mod podge to start out and should have waited for it to be tacky. Lesson learned.
Good luck! Please, tell us how your try went…