Many people watching their calorie count and trying to lose weight use shakes as a meal replacement and the Body by Vi Shakes are a great option. Shake mixes are easy to prepare, provide essential nutrients, are low in fat, and taste great! I love ViSalus shake mix for a quick and easy meal replacement. I'm positive you'll love this protein shake also!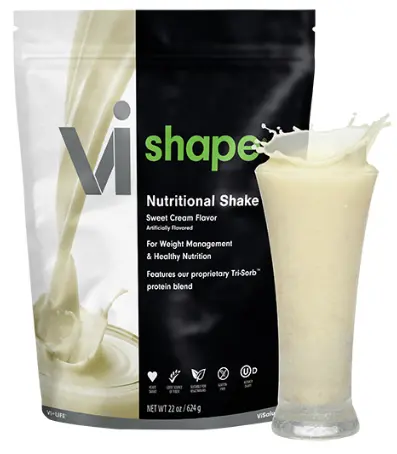 Does ViSalus Work
There are so many options out there that I often have people ask me, "Does ViSalus work?" The easy answer is YES! But only if you let it. Committment is key. When first drinking ViSalus shakes, overweight and feeling tired all the time is how I felt. After a few short months, I lost a total of 30 pounds and several inches off my waist and arms! The weight loss is awesome, but the real thrill for me is I just feel better. My body fiis finallyetting what it needs. Incredibly low in fat and sugar, Body by Vi shakes still taste great. There is a huge selection of flavors to choose from so you can find your favorites and have lots of variety. For people with food allergies, ViSalus shake mix is gluten and lactose-free. ViSalus is a great way to control your hunger, lose weight, and gain back your health. The proteins used in the shake mix help promote muscle building. Therefore, they're great for people who go to the gym or engage in weight training. 
More ViSalus Benefits
There's a lot to love about ViSalus shake mix. Here are a few other benefits:
Above average nutrition.

When my father was in the hospital, he drank 

ViSalus

 shakes to help increase his nutrition and boost his immune system. It helped him get better faster and ward off

 hospital-related infections.

 

Massive energy boost. 

During the first couple of weeks with 

ViSalus

, my energy because my body was getting exactly the nutrition it needed. I

was able to

 stay up later, sleep better, and wake up earlier with loads more energy. I got SO MUCH done!

 
What's in ViSalus Shakes?
ViSalus shakes are made with a protein formula that includes soy and whey protein types. The low fat, low carb, low sugar, and low-calorie protein powder tastes like cake batter and is both heart-healthy and non-GMO. In addition to the protein-packed powder, ViSalus is available in numerous tasty flavors. 
How to Prepare ViSalus
The best way to prepare your ViSalus shake is with a sturdy, high-powered blender to ensure the powder gets completely mixed. I've had great results with Oster Blenders. Having the right blender really is key. Once you've got a good blender, preparing a ViSalus shake is easy. Check out these fabulous shake recipes to get started adding ViSalus to your diet. Hey, these recipes are great with any protein powder! 
Who Uses ViSalus Shake Mix?
Everyone's lifestyle is different and everyone has a different reason for adding a protein shake to their diet. ViSalus shakes are perfect for people looking to lose weight without sacrificing flavor. Due to the Tri-Sorb protein mix, ViSalus shakes are incredible for people who do weight training because it helps grow muscles. Because ViSalus shakes are quick and easy to make, they're a great way to replace a meal on the go. My husband likes to bring them to work.  ViSalus's incredible flavor variety means he's never bored. 
Recommended Body by Vi Shakes
We love making shakes as meal replacements. It's like eating a cake that's healthy! Remember:  While these recipes were designed to be made with ViSalus, they'll work with the protein powder of your choice.
Funky Monkey
Peanut butter and bananas are an amazing flavor combination. Add in ViSalus protein mix.  Now you've got a great tasting shake that's easy on your diet. Get all the details about how to whip up the Funky Monkey shake in your blender.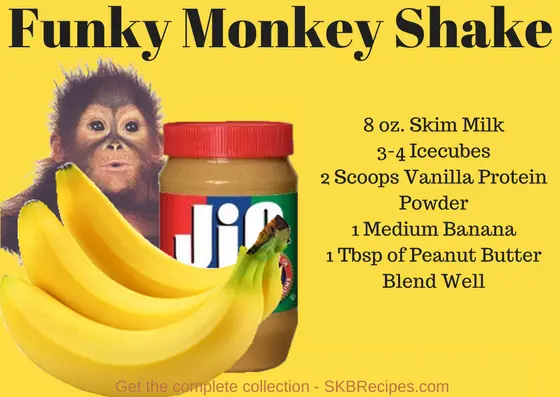 Strawberry Banana Protein Shake
These classic flavors are always popular at my house. When we add ViSalus protein mix, we know we're getting the nutrients we need to skip a meal while enjoying the excellent fruits and berries nature provides. Plus, the pink color is awesome! It looks like a delectable dessert, but the strawberry banana shake is actually good for you.
Carrot Cake Protein Shake
We love dessert and carrot cake is one of our favorites. Having a slice would blow my calories for the whole day. Instead, I break out the blender and whip up a carrot cake shake for a healthy way to satisfy my sweet tooth.
Protein Pancakes
Pancakes are a favorite weekend breakfast. Normally, they're packed with carbs and therefore something I try to avoid. I solved that problem by creating protein pancakes. Low carbs, packed with protein and added blueberries, they're a great start to the day. Yum!
To help manage your appetite and control your calorie intake, there's nothing like ViSalus! This ViSalus shakes review was written by a user of ViSalus products. I do have affiliate links to Amazon listed products, however I am not a promoter through ViSalus. I have written this review from my own personal experience.