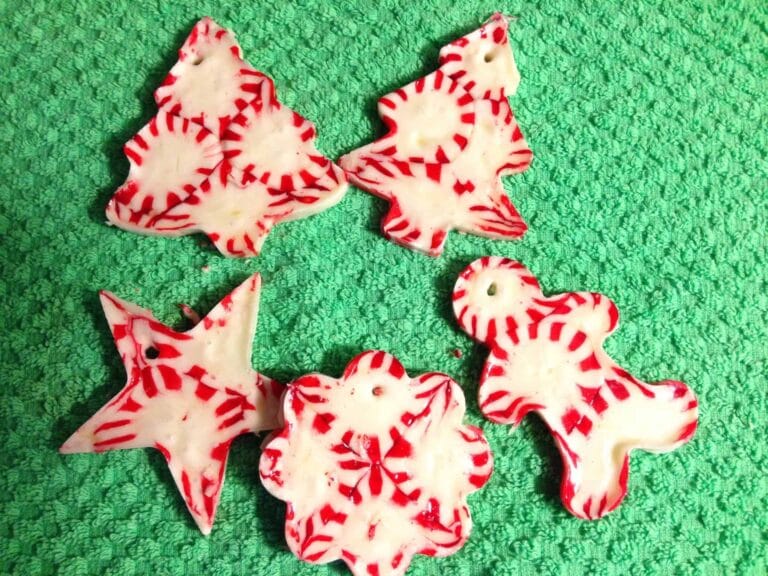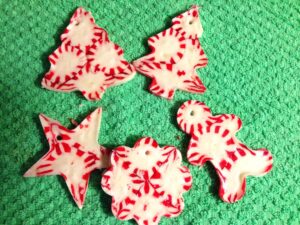 I love these peppermint candy DIY Christmas Ornaments!  They are fun for all ages, very inexpensive and quick to do. They look great on the Christmas tree, as part of a gift or as a Holiday coaster. Using a sealer like modge podge or polyurethane adds a protective layer so you can use them as a coaster during a holiday party.
Here's what we did: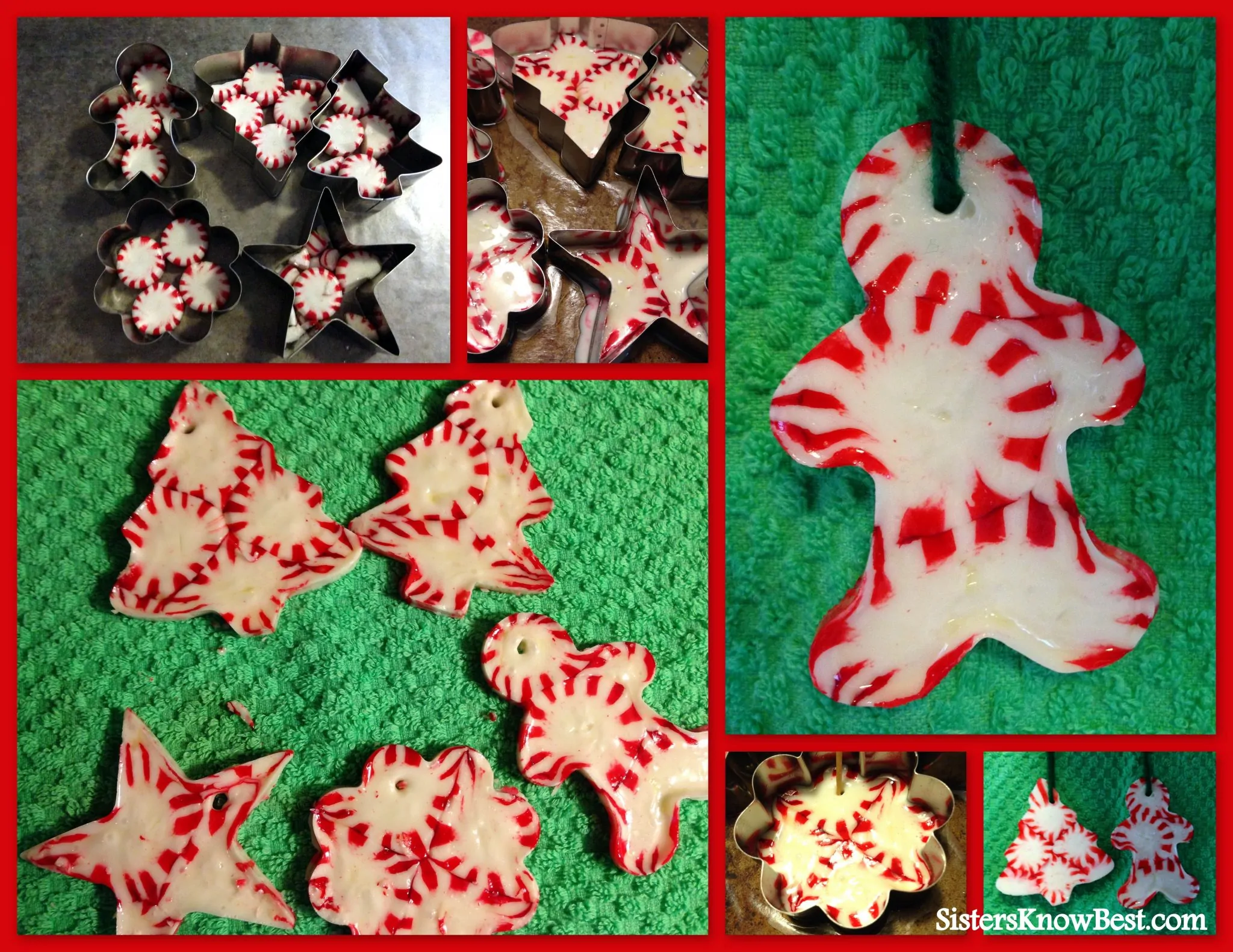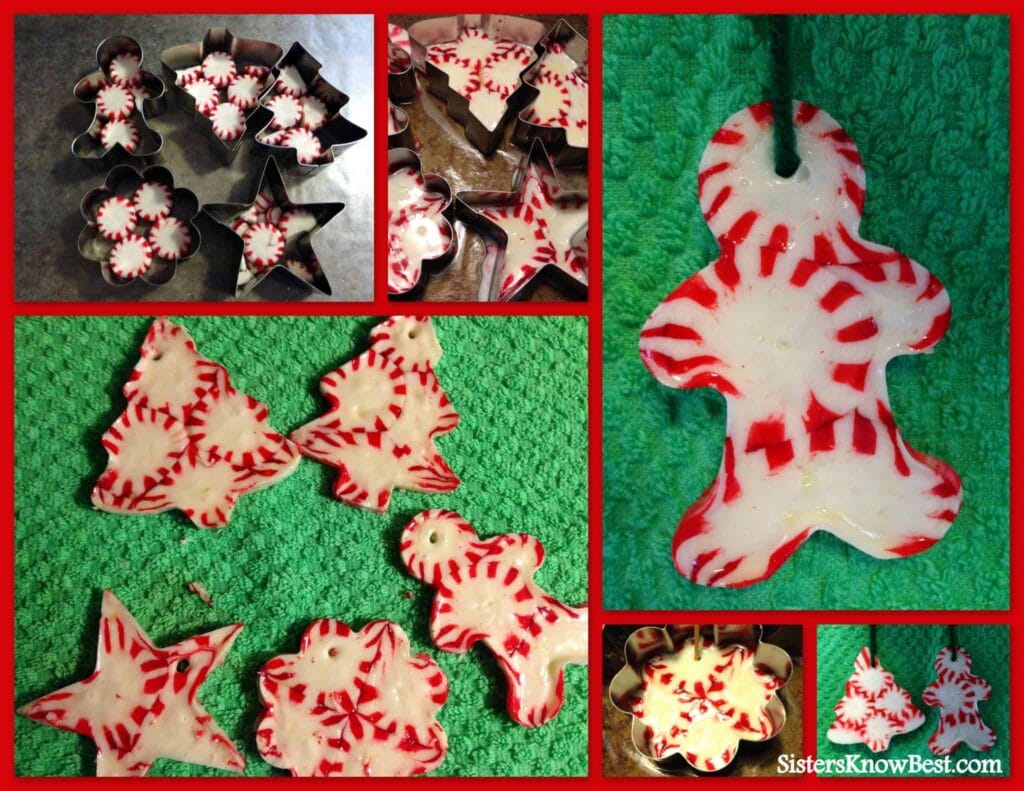 What you'll need for red and white Christmas ornaments:
Bag of peppermint candies
Metal cookie cutters
Parchment paper
Pan spray
toothpick
Yarn or thread
Scissors
Directions for red and white Christmas ornaments:
Preheat oven to 350°
Coat cookie cutters with pan spray.
Place on parchment paper on a baking dish.
Place candy pieces in a single layer. Some of my cutters were small so we broke the candies in to smaller pieces and filled in some spaces.
Bake for 7-10 minutes, depending on your oven, until melted together.
Remove from oven.
After a couple minutes of cooling, take a pan spray covered toothpick and make a hole at the top of the ornament. Make a circular motion to enlarge the hole. (if using as coaster, skip this step)
Once completely cool, push out on the cutter to separate the ornament and pop it out.
Use string or yarn to place through the holes.
If using as a coaster or a permanent ornament, you will want to seal in mod podge or polyurethane.
Note: Some of the candy leaked out from the cutter when I made mine. Gently snap this part off. All mistakes and pieces you snap off are YUMMY!
There you have it! An easy DIY Christmas decoration or ornament at affordable prices!
For other Christmas ideas, visit our Christmas category!
No two are the same so we'd love to see yours on Facebook!