This recipe comes from a dear friend of mine. I was scrolling through Facebook the other day and came across this scrumptious looking picture. I begged her for the recipe to feature on the Sisters Know Best blog. She was more than willing to share with you all! So here is Rachel's family Crockpot Sweet and Sour Meatballs and Hotdogs. Thanks, Rachie!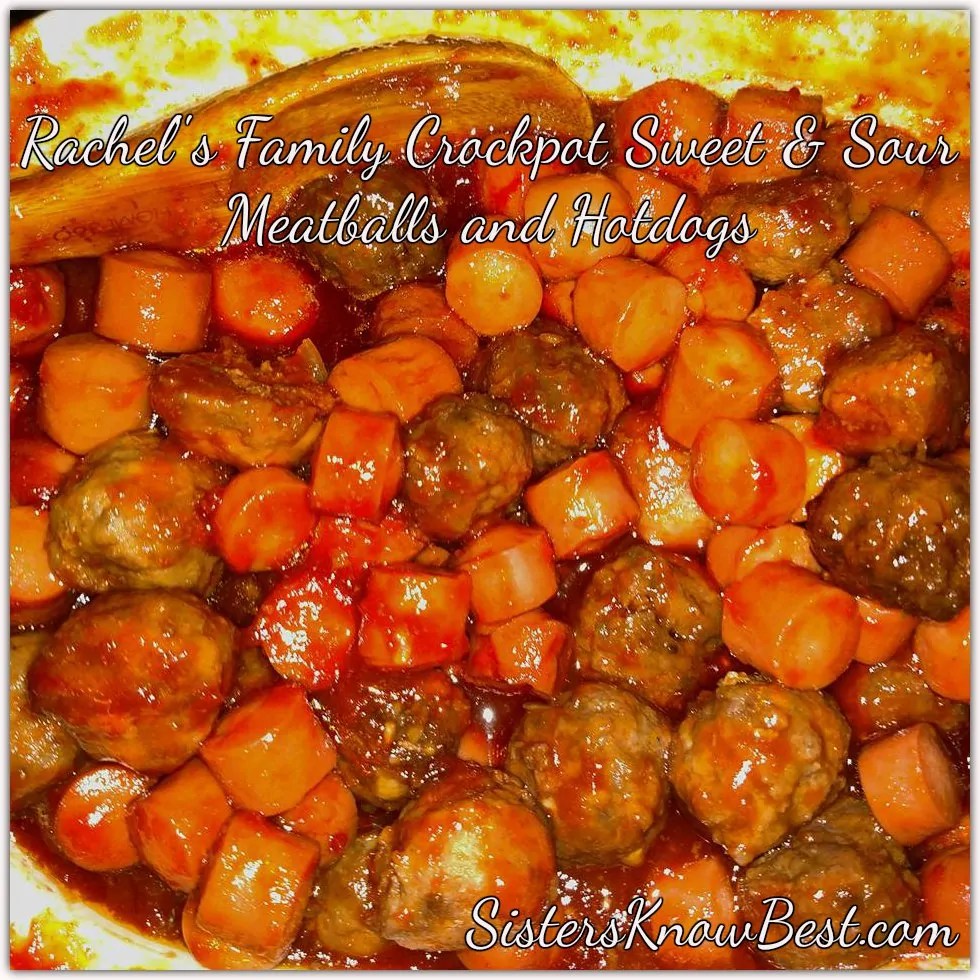 These sweet and sour hot dogs and meatballs are perfect for any get together. Whether you're looking for a super bowl party recipe, a potluck get together, a family reunion or just for the family, it's a perfect fit!  Yum! Thank you Rachel so much for sharing!
If you have a recipe you would like to share with us, let us know! We'd love to feature it for you!