These Crockpot Beef Tips & Gravy are part of our Crockpot Freezer Meal Series and they are delicious! I will say they had more of a beef stew consistency from cooking all day but I wouldn't change them. The beefy broth was scrumptious to the point we wanted to drink it! LOL, maybe not that drastic but it was very good.
One alteration I made is adding pepper and onion at the end. This step was not in the original beef tip recipe. I'm glad I thought to do it though as it added to the taste and texture.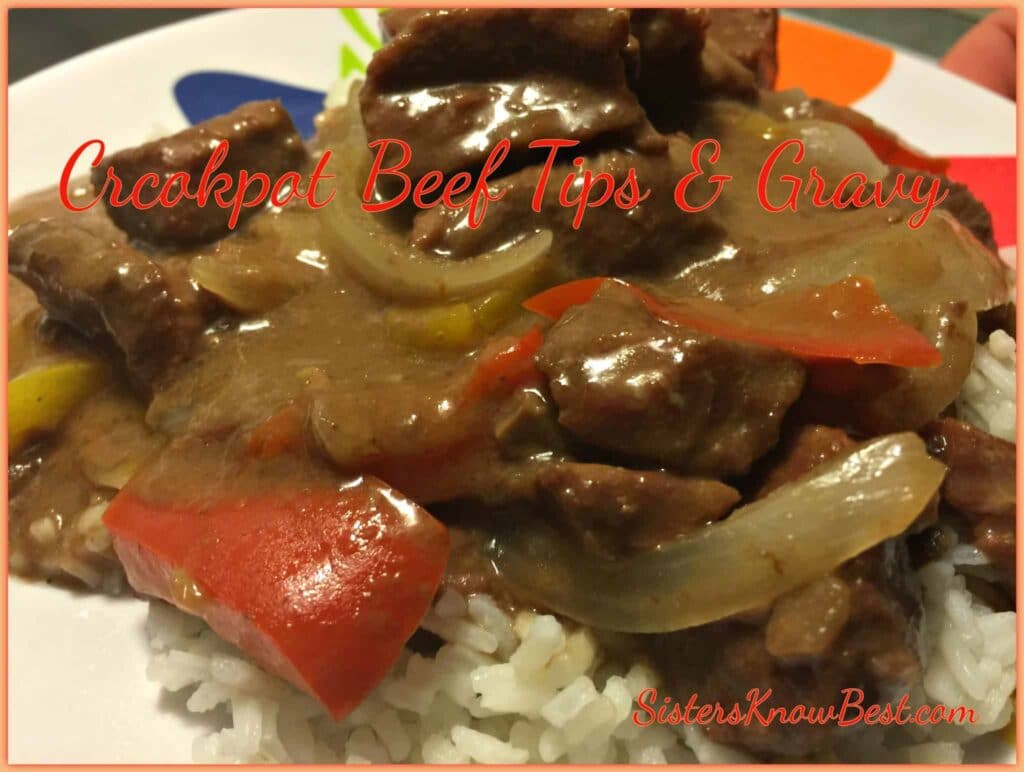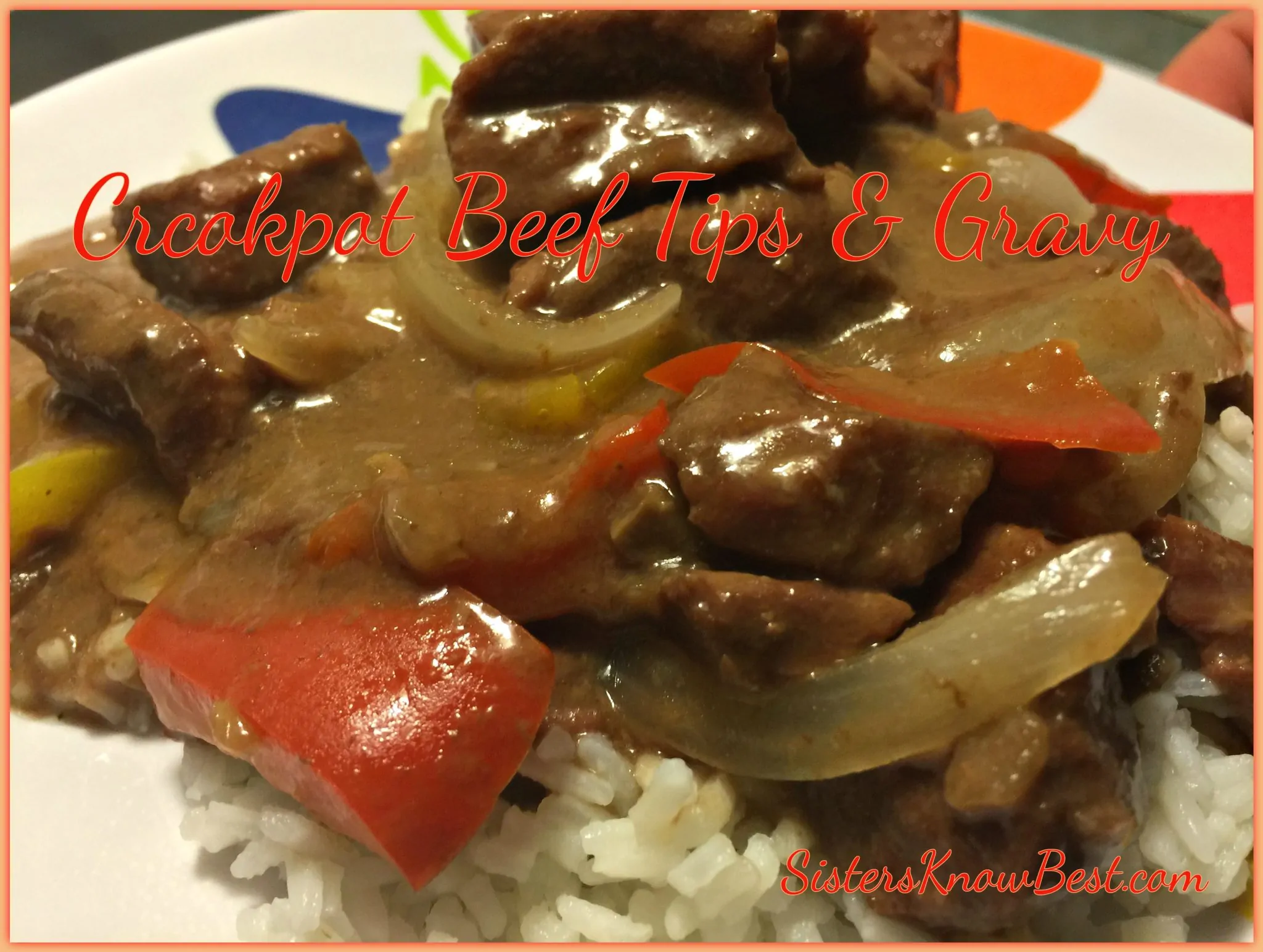 Don't forget, this is part of Sisters Know Best Crockpot Freezer Meal Series! If you are only making beef crockpot meals, this works great with the Slow Cooker Beef Stroganoff.
Have you made multiple meals for the freezer before? What is your favorite combination?