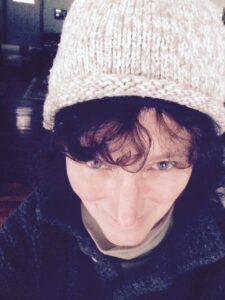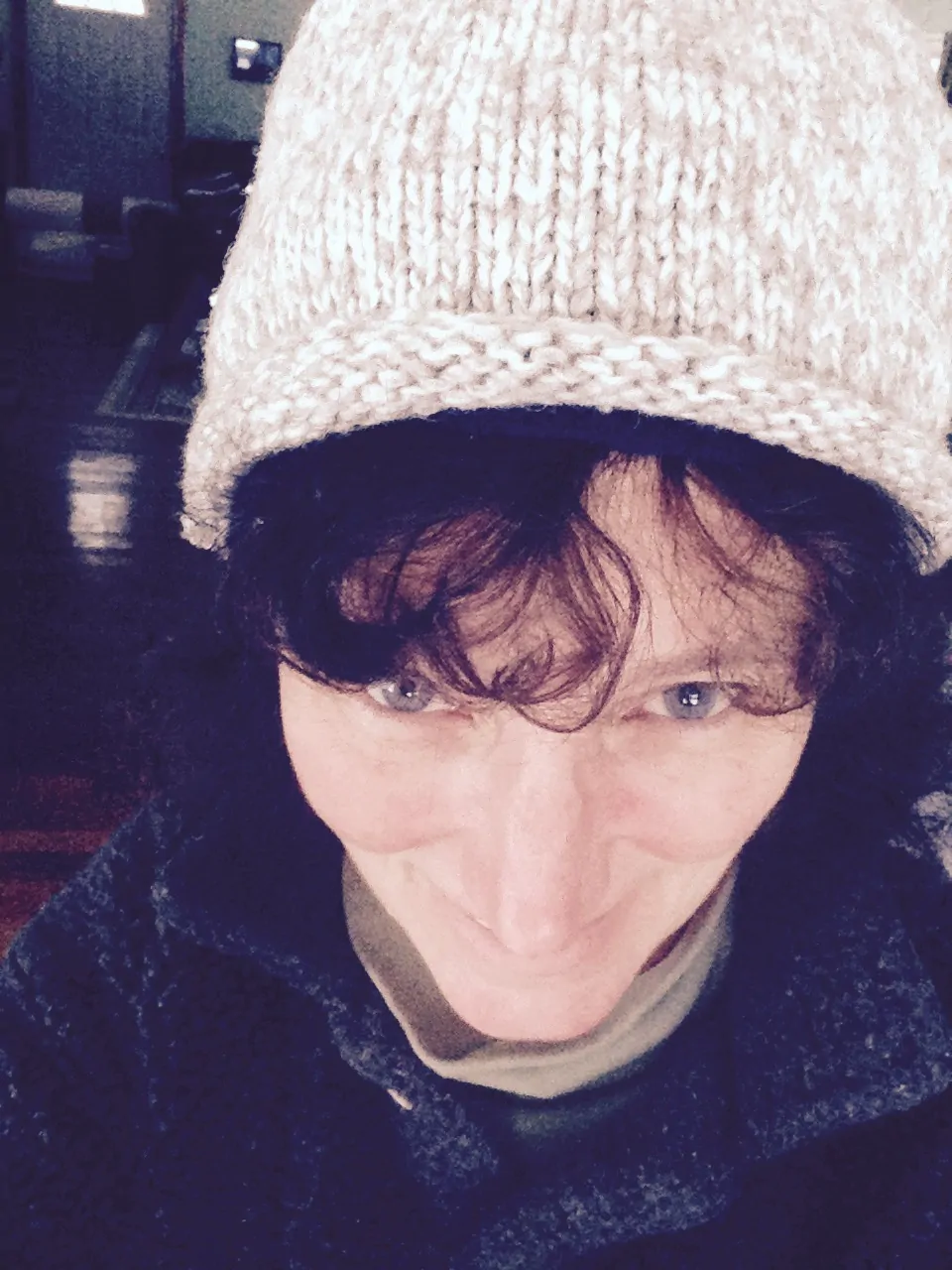 This winter (2015) has been very trying to us New Englander's because of the large amount of snow we've been experiencing. It's kept many of us inside, going stir crazy. BUT, what better thing to do when it's snowing than to embrace it? This easy DIY Winter Tutorial uses
recycled wool sweaters for cute and warm winter hats
! It will make the perfect Valentine's Day gift for your loved one… to keep them warm while out shoveling or playing in all of this white stuff! Emily, the sister who quilts made this adorable hat in a matter of an hour!
Materials:
Wool Sweater – felted – to felt wool simply wash and dry in a normal dryer.
Yarn
Scissors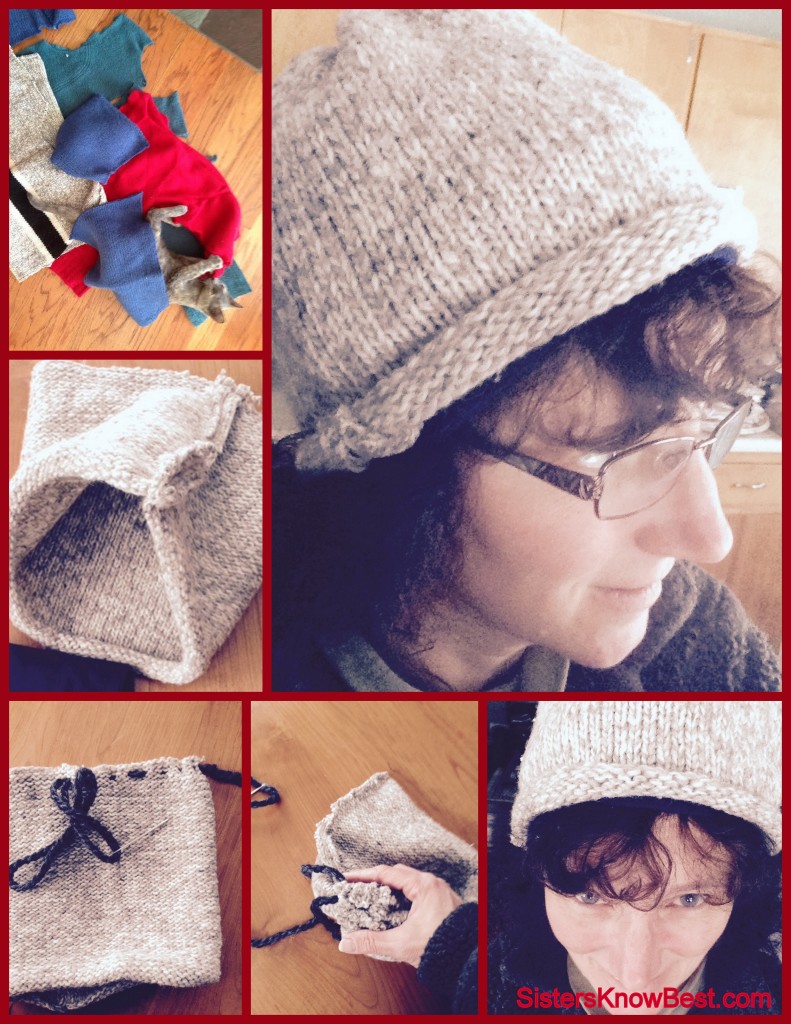 Directions:
Measure the circumference of your head.
Subtract 2 inches from this figure. (For when the material stretches out)
Measure from the rib part of the sweater (the bottom), up 91/2 inches.
Cut directly across the sweater for a tube the width of the sweater by 9 1/2 inches high.
From one of the side seams measure in Half the circumference of your head.
For instance, if your head measured 22 inches, subtract 2 inches equaling 20 inches. Divide that in half for 10 inches. You measure in from the side seam 10 inches and cut the tube. When you unfold, you should have 20 inches.
Put your right sides together (the outer part of the sweater). Stitch the side seam. You should now have another tube slightly smaller than the circumference of your head.
Cut a piece of yarn about 20 inches long.
Using a running stitch, as shown in the picture, go the entire circumference of your tube. Make sure you leave a tale of yarn long enough to grab.
Pull both ends of your yarn very tight and tie a knot.
To reduce bulk, carefully trim away excess felted wool.
Turn your newly created hat inside out pop on your head and go play in the snow!
This hat was made with the help of Camo the Cat… (see top left hand picture of the various pieces of wool).
We love re-purposing clothing and other items. And would love to see your hat! No two are alike!
Pop on over to our Facebook page and show us what you did!