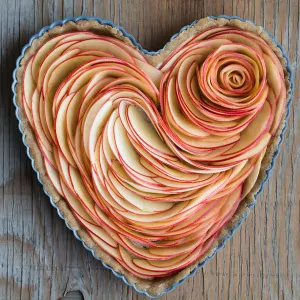 Valentine's Day:  a day to celebrate love – those we love, places we love, and FOOD we love!  Let's get right to the food, shall we?
Valentine's Day Food Faves
While checking the web for something easy and delicious with which to surprise our loved ones, we came across this Apple Tart Recipe from Lorena at Green Healthy Cooking.  She's a genius!   This is gorgeous, right?  Her instructions are clear.  Her process is direct.  Plus, the results are mouthwatering! It reminds us of the Fall Apple Rose we did awhile back.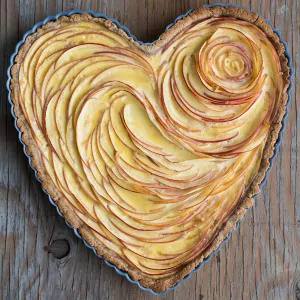 Doesn't your nest smell wonderful when apples are baking?
Apples not your thing?  How about chocolate?  And raspberries?  OOOOOH!  Our favorite things!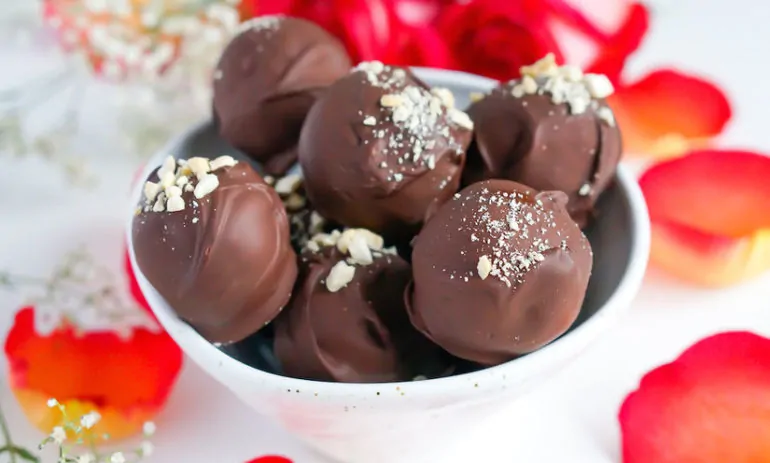 These delicacies come from the Mind Body Green website.   Oh, did we mention they are healthy chocolate raspberry truffles?  Hey, "Don't knock it 'til you try it," Mom always says!
Even MORE Valentine's Day Food Ideas
Okay.  We know. We jumped right to dessert.  What about breakfast you say?  Yeah, we have something for that too.  And it's the perfect Valentine's Day food!!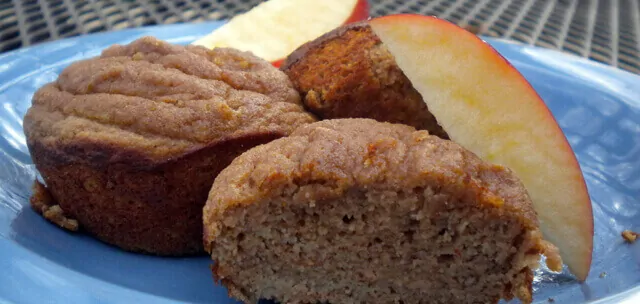 Wellness Mama is the creator of these grain-free healthy muffins.  She even gives lots of variations and fun ways to play with the recipe.
And now for lunch….  Hmm.  What says love for lunch?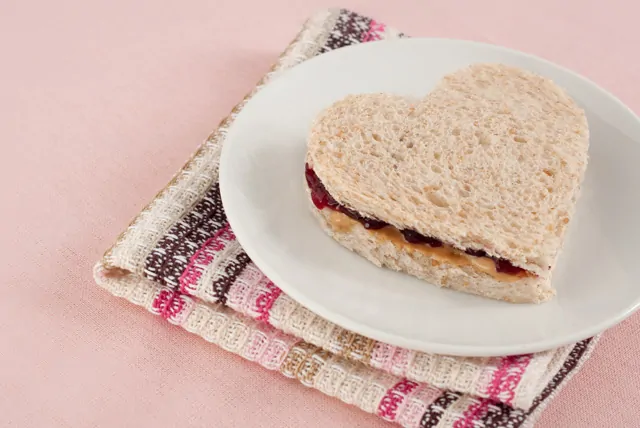 Any sandwich is a Valentine's Day food when it's heart-shaped, right?  Of course!  Therefore, egg salad, tuna melts, even a PB&J would bring a smile to a loved one's face when served as a heart!  Just do it.  Be a sap.  After all, the day calls for it.
Finally, on to dinner Valentine's Day food.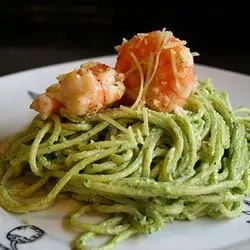 Our guys LOVE (yup, love) Pesto and Shrimp Pasta.  We make our own pesto.  There are many variations, but basically it's basil, olive oil, Parmesan cheese, pine nuts, salt, and pepper.  Whip it all up and you've got pesto. Presto pesto!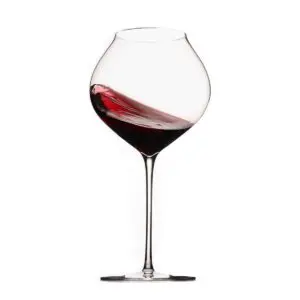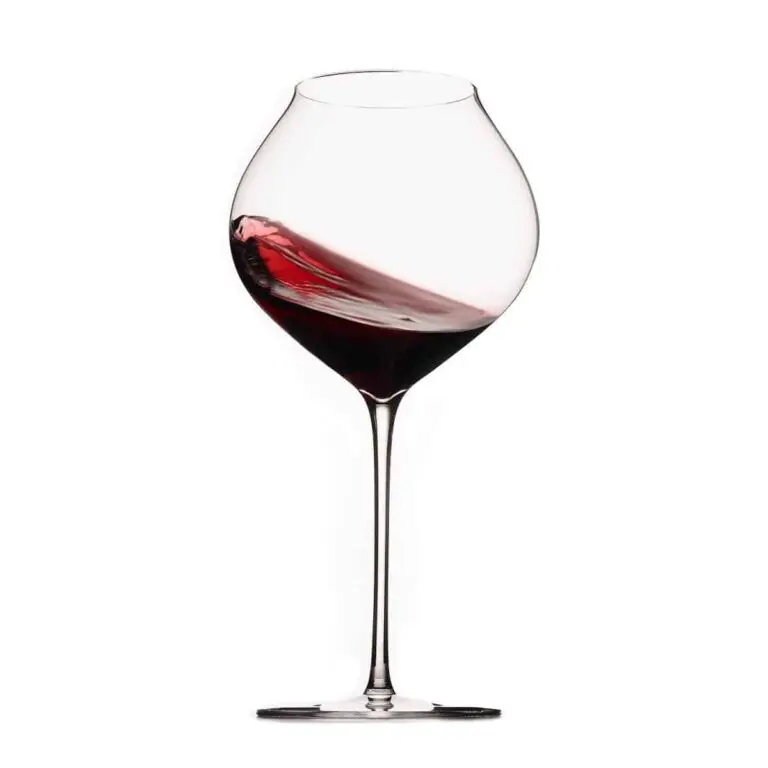 To round out the day, have a little vino.  Red vino, of course! Cabernet, Merlot…  For the younger crowd, sparkling water with some cherry juice would be fun!  And there's always hot chocolate with mini marshmallows!

Now, want more Valentine's Day food ideas?  Sisters Know Best past posts will get you going!
What does your Valentine's Day food menu look like?  Afterall, we love to hear and see what you're doing to celebrate life!