Spinach mushroom onion quiche recipe – if you're looking for a quick, healthy meals, this is IT!
Why We Love This Quiche Recipe
Quiche is a meal that comes together quickly.  If you have eggs and cheese, you can make quiche.  Think:  What veggies are in the fridge that I need to use?  In our fridge we had – yup! – spinach, onions, and mushrooms.  For meat lovers, add some protein such as bacon, sausage, or ham.  We had vegetarian diners when this quiche was made; hence, no meat.  We also did not make a crust for our quiche.  Low-carb dieters will appreciate this.  And nothing is lost on the taste.  See?  Quiche for the win for all diet types!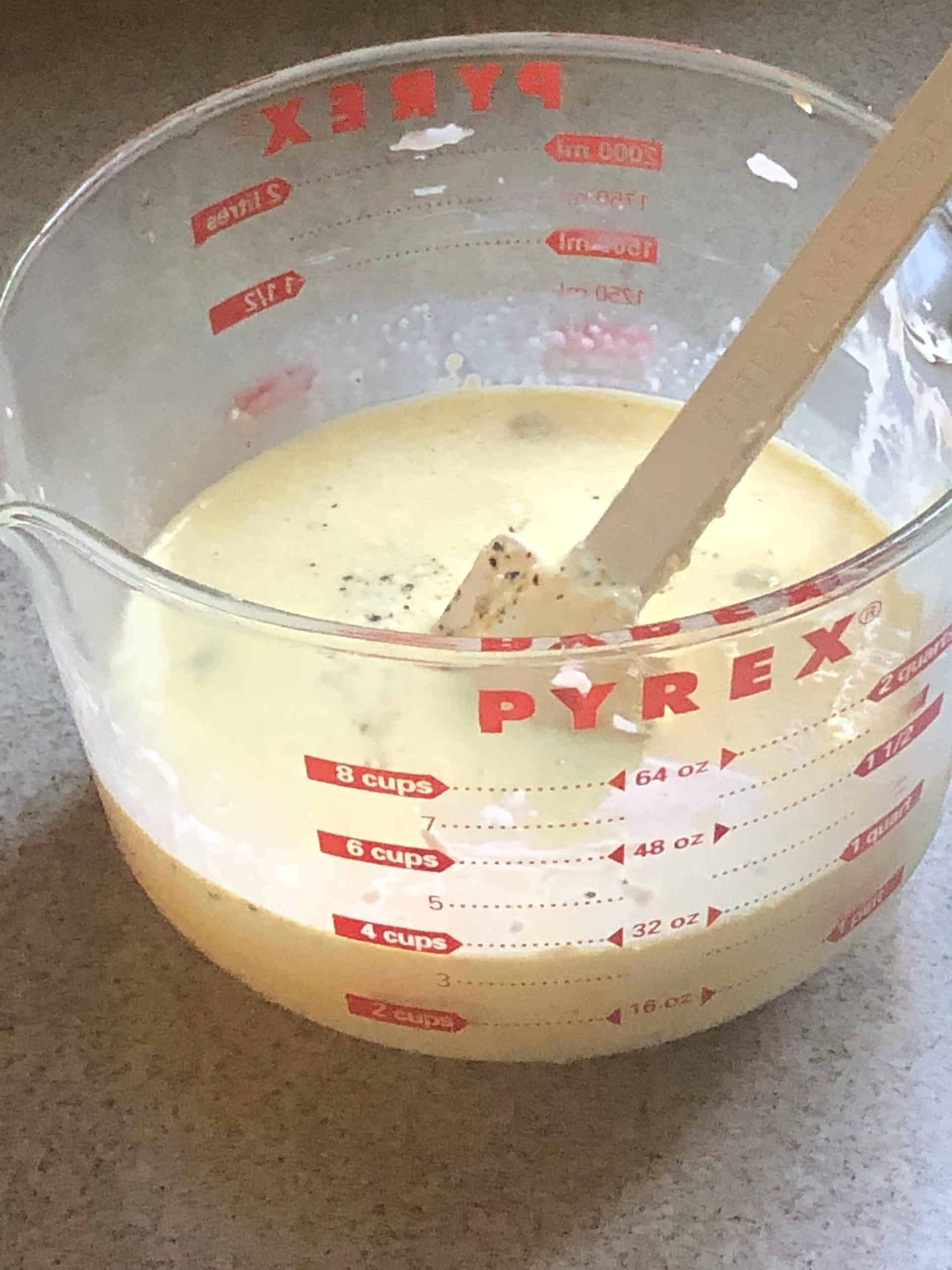 We enjoy this quiche recipe any time of day!  Ours was served for dinner, but we also enjoy quiche for breakfast.  This quiche recipe works great for potlucks too.   Easter is an 'egg-cellent' time to serve quiche.  Okay.  Play on words aside, quiche is a delicious meal by itself.  However, it pairs well with bread and soup.  Our Slow Cooker Vegetable Soup is an fantastic option.