This slow cooker chicken sausage recipe is extremely healthy because it uses chicken sausage and peppers and onions. Very few ingredients but it produces a wonderful combination of flavors in your mouth. Bill said we definitely keep this one on the Crockpot Freezer Meal Series!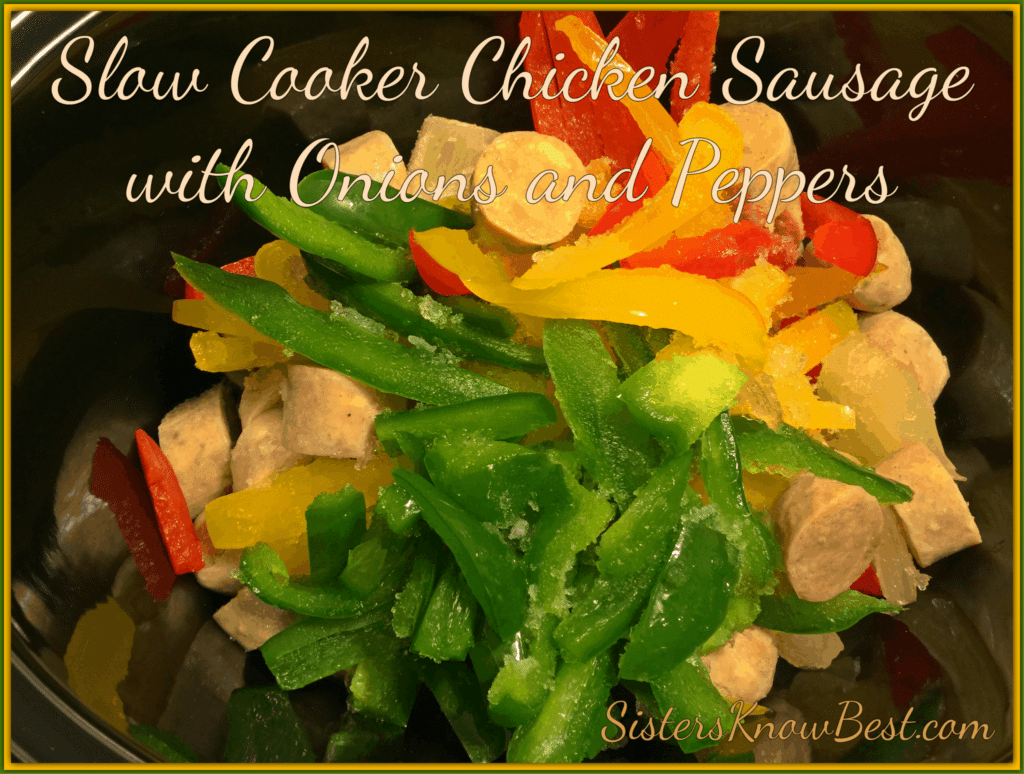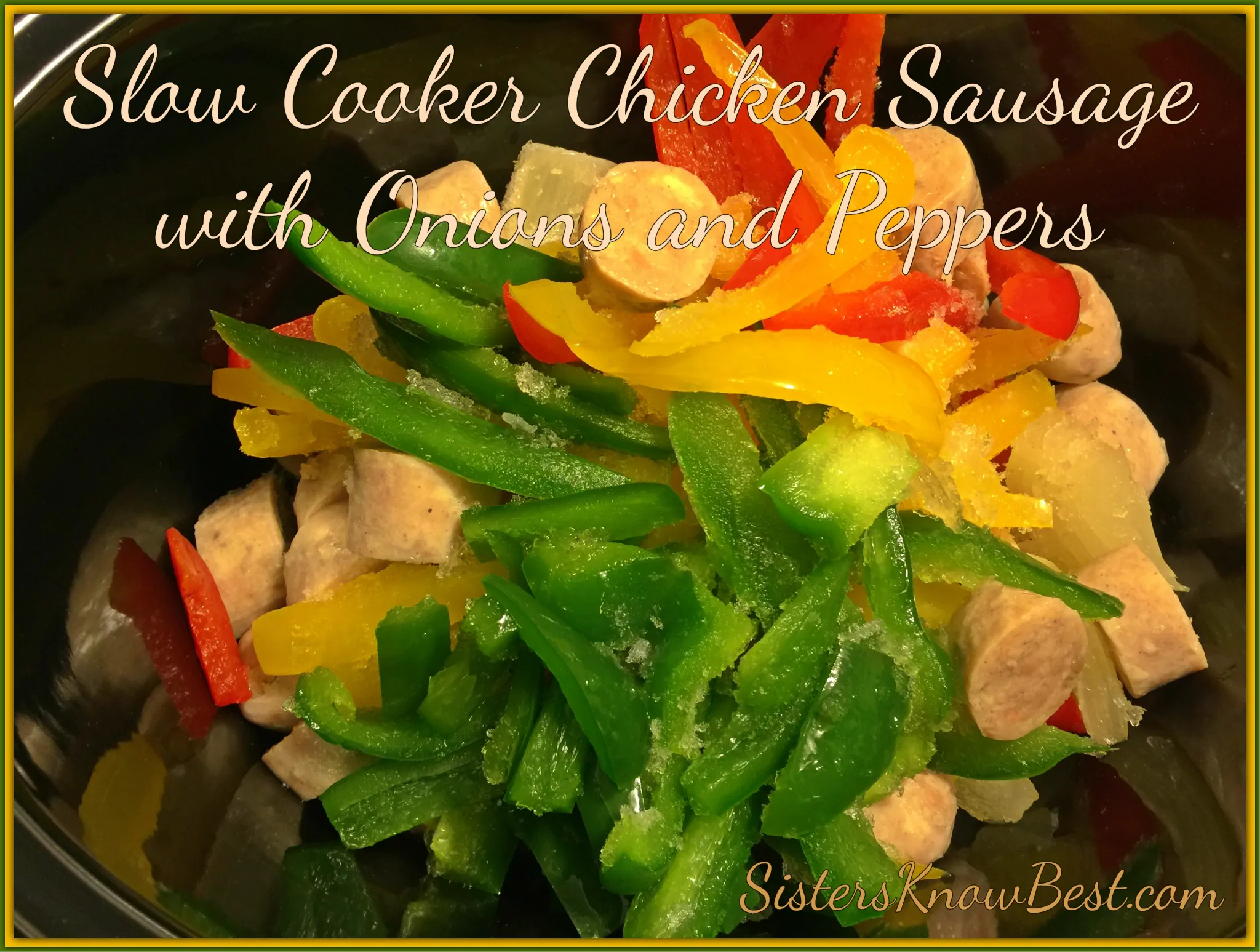 Bill and I had our slow cooker chicken completely different.  We both loved it! He had his on a sub roll with ketchup, mustard, relish (he's the condiment king). I had mine with mustard and green tabasco to make it a little spicy.  Also, omitting onions for people with sensitivity to acid is fine.  Use a little onion powder as a sub.  Play with your ingredients.  This dish is super versatile!
Do you prefer sweet or spicy?
Make sure to check out our other crockpot freezer meals from our Crockpot Freezer Meal Series.  At SKB, we are ALL about keeping things easy and healthy.  Afterall, your time is important.  Your family's meals are as well!
Don't forget.  We are always adding to our recipe collection.  We'd love for you to share your family favorites with us.