This stuffed pepper recipe for the #crockpot is different than the one I normally make. I like that you use cauliflower in place of rice. And I really like you can make a bunch of them for freezer meals and pop in the crockpot! You don't even have to defrost them first!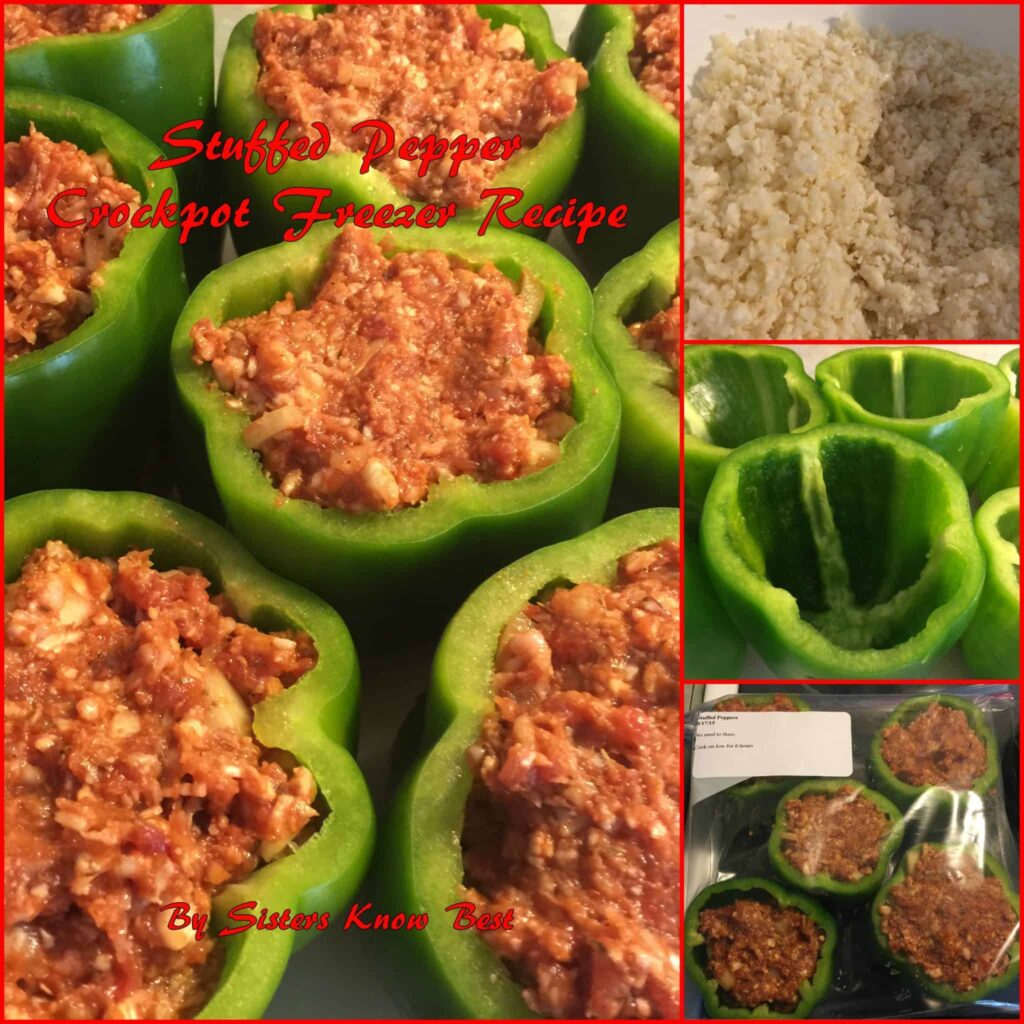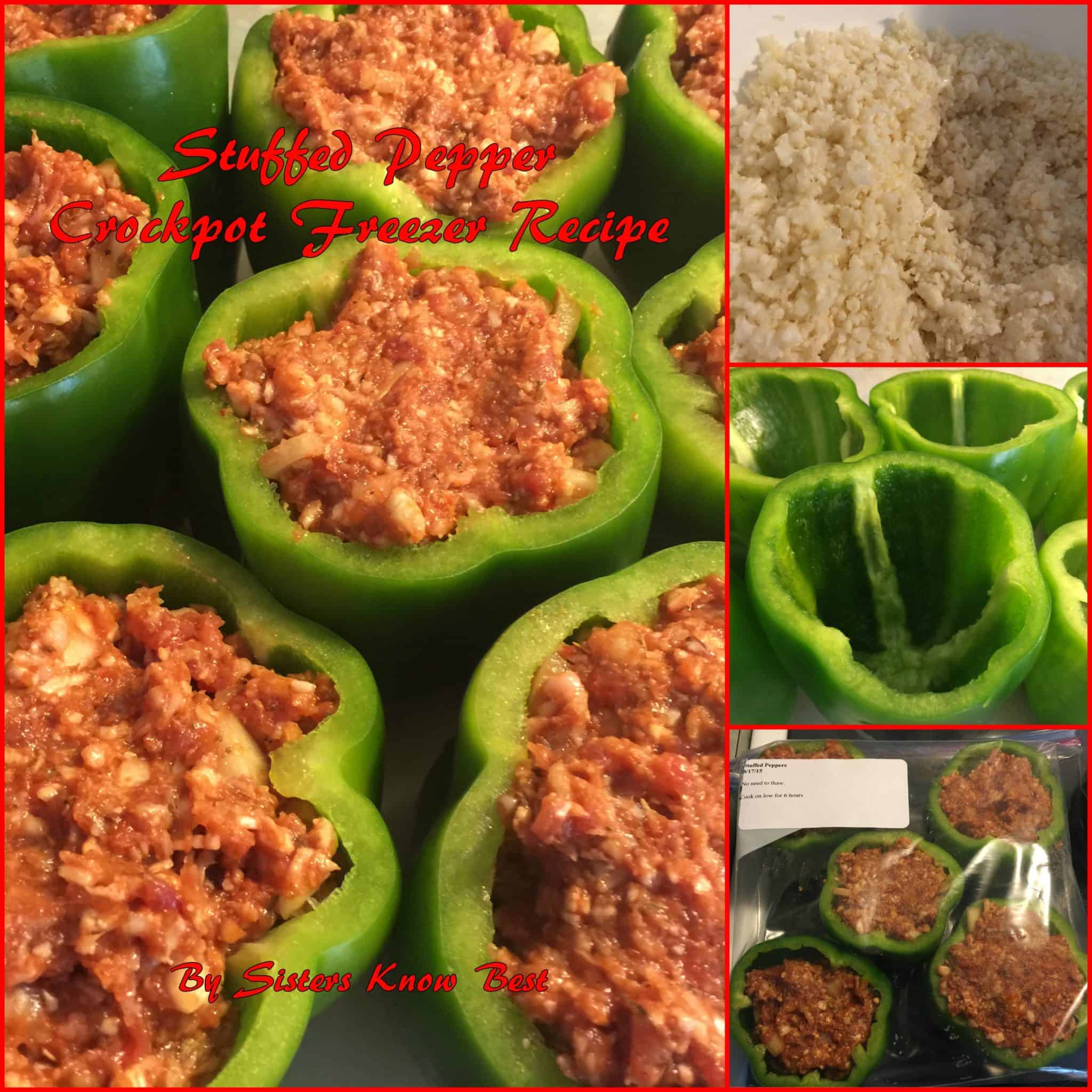 Mix all ingredients in a large bowl.

Stuff ingredients inside green peppers.

Place in gallon freezer bag and freeze.

On cooking day, place in slow cooker.

Cover in spaghetti sauce.
This recipe is part of Sister's Know Best Crockpot Meals for the Freezer series.
How often do you use your crockpot?