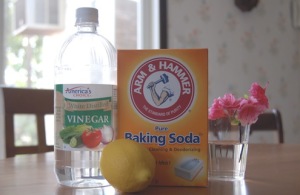 Spring is in the air! And with it comes spring cleaning. And as you have probably guessed by now, tile grout is a big pain in the you-know-what! No matter what I tried, I just couldn't get it clean. I found this DIY Non Toxic Grout Cleaning trick on Facebook and it works like a charm. I love it when I can find natural, easy-to-find household ingredients to do jobs when chemicals only do a mediocre job! I hope you enjoy this quick and easy cleaning solution!
Non Toxic Spring Cleaning Ingredients:
7 cups water
1/2 cup baking soda
1/3 cup lemon juice
1/4 cup white vinegar
Spray bottle
Directions:
Combine water, baking soda, lemon juice and vinegar in a spray bottle.
Spray the grout.
Let sit for 5 or so minutes.
Scrub.
Woalah! Check out the before and after picture below! Now your tile grout looks like it's brand new!
You know.  These ingredients are wonderful not only because they work and they're non toxic.  They're fantastic because you probably (should?) have them on hand.  If you don't, they should be readily available.  And vinegar – well, that stuff will clean almost anything!  We have lots of other spring cleaning tips that will save you time and energy as you tackle your entire home.  OH!  And don't forget about E-cloths!  They are simply fantastic!  Reusable and designed to 'get it done'!  Check them out!!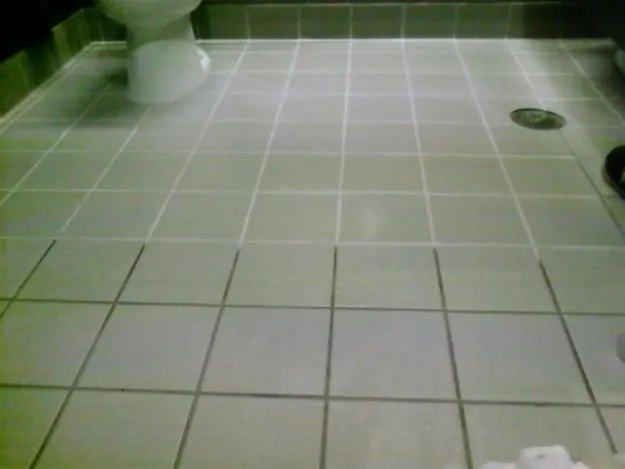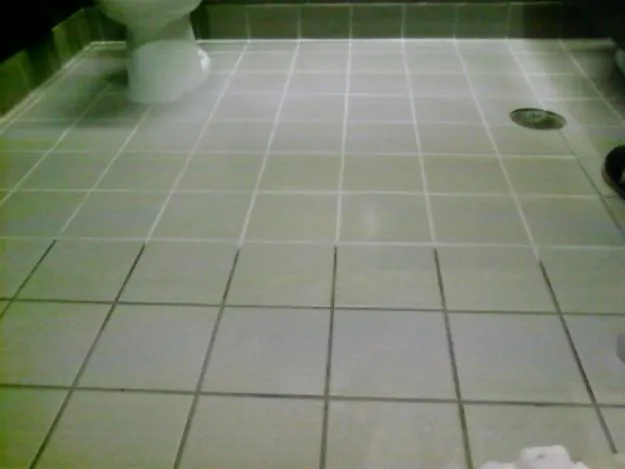 Tip: I use Magic Eraser in combination to make this process extremely easy!
Want to know how to make your own grout cleaner? Check out this article we found on 4 ways to make your own grout cleaner.
What non toxic spring  cleaning tricks do you have? We're interested in ideas outside the home as well.  Anyone have ideas for how to EASILY clean your lawn furniture?