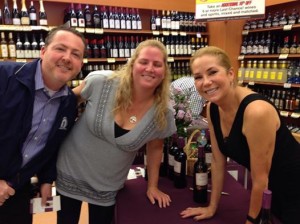 This sister got to meet Kathie Lee Gifford today in Nashua, NH! I still can't believe it was possible! She is making the rounds to promote her new wine, GIFFT, and was appearing at the New Hampshire Liquor Store. My boyfriend and I are always looking for new things to do because we write the blog, Wayward Wanderers, and love to try new things. I'm so happy he found this opportunity in the paper yesterday!
When we met her she said: "Aw, you're a cute New Hampshire couple, aren't you?" And Bill, my boyfriend, replied, "Thank you. We've been together for about a year and a half and are very much in love." And get this! She replied, "Keep drinking wine and you'll hold on to that love of yours!" LOL, she's probably right!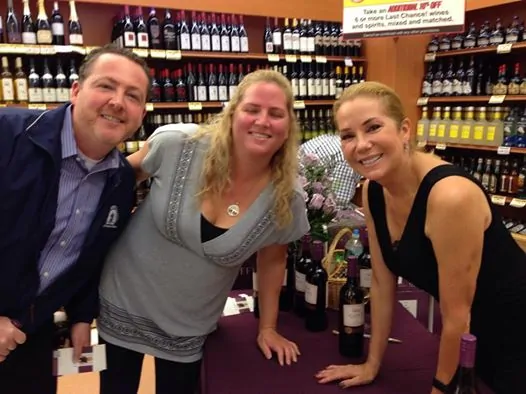 It gets even better…
After we left her, we tweeted about her and wrote about her on Facebook and NOW, last time I checked, she replied to us! She said we were adorable.
I am glowing, even without the wine!