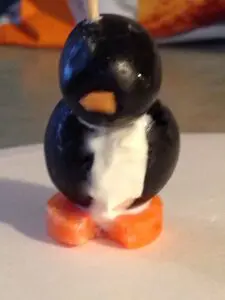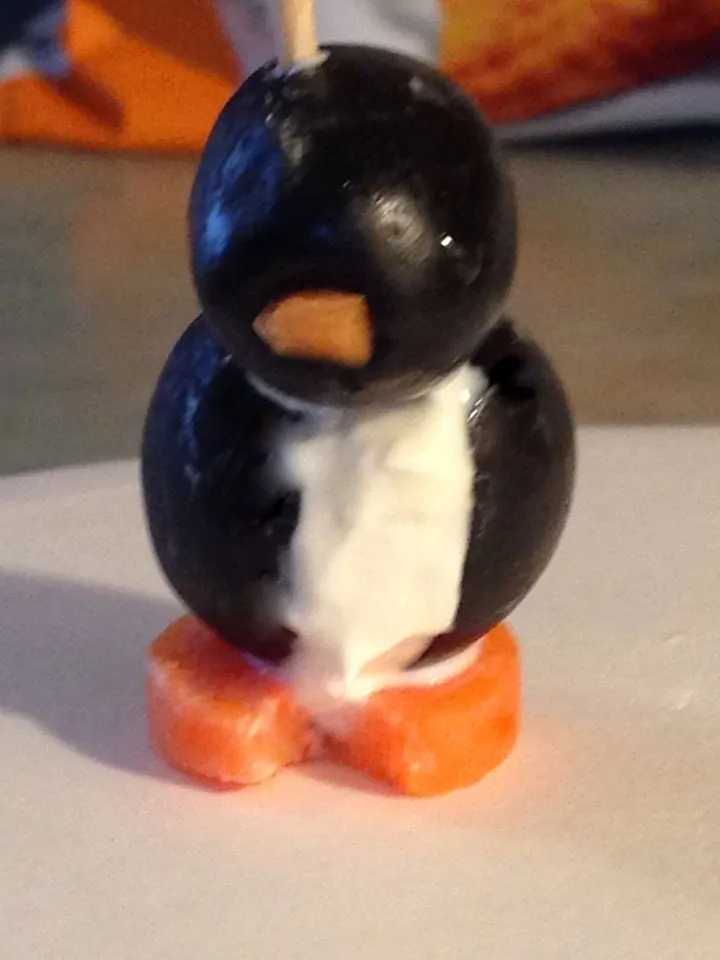 This tutorial is to learn how to make cream cheese and black olive penguins. They are the cutest and easiest fun with food project I've ever done! I made them with a 13 year old and she was blown away by the cuteness factor! We also made an igloo cheese ball for them. Our part guests loved the idea, the cheese ball igloo was yummy, and the penguins… well, no one ate them because they were just too cute!
Don't forget when you are done here to head on over to our tutorial for how to make a cheese ball igloo. But first…
Ingredients: (Each penguin requires one of each)
Package of cream cheese
1 Tbsp of milk
Jumbo black olives
Small black olives
1-2 baby carrots
toothpicks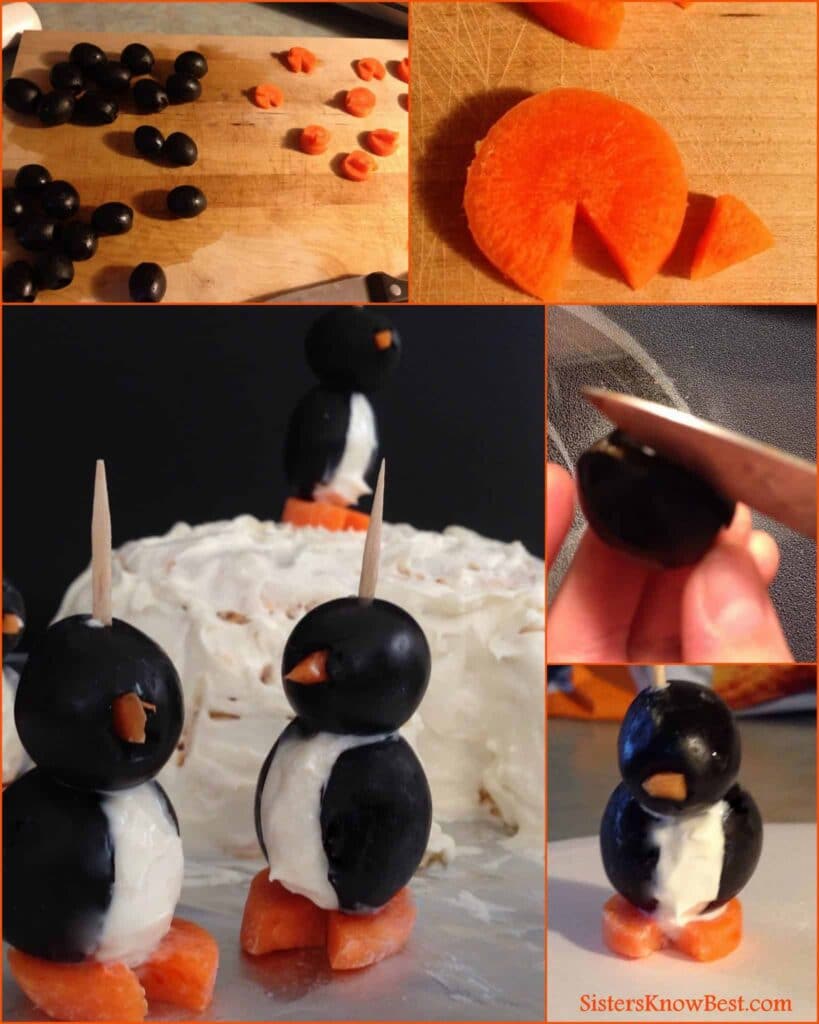 Directions:
Mix together cream cheese and milk.
Slice carrots in to circles.
Slice a triangle out of the carrot circle, set aside.
Slice the jumbo black olives length wise on one side but NOT on the other side.
Cut a sliver of the jumbo black olive out so there is a little opening (easier to stuff).
Place carrot wedges in the hole of each small black olive, set aside.
Stuff jumbo black olives with cream cheese.
Set jumbo black olives on circle of carrot.
Place small black olives on top of jumbo black olive.
Use toothpick to push down through the black olives and in to the carrot wedge to hold together.
This completes the cream cheese and black olive penguin tutorial and they look cute as a stand alone! But… here is the cheese ball igloo tutorial for the rest.