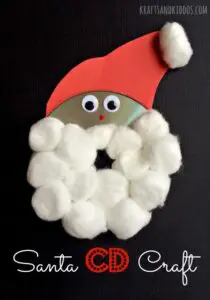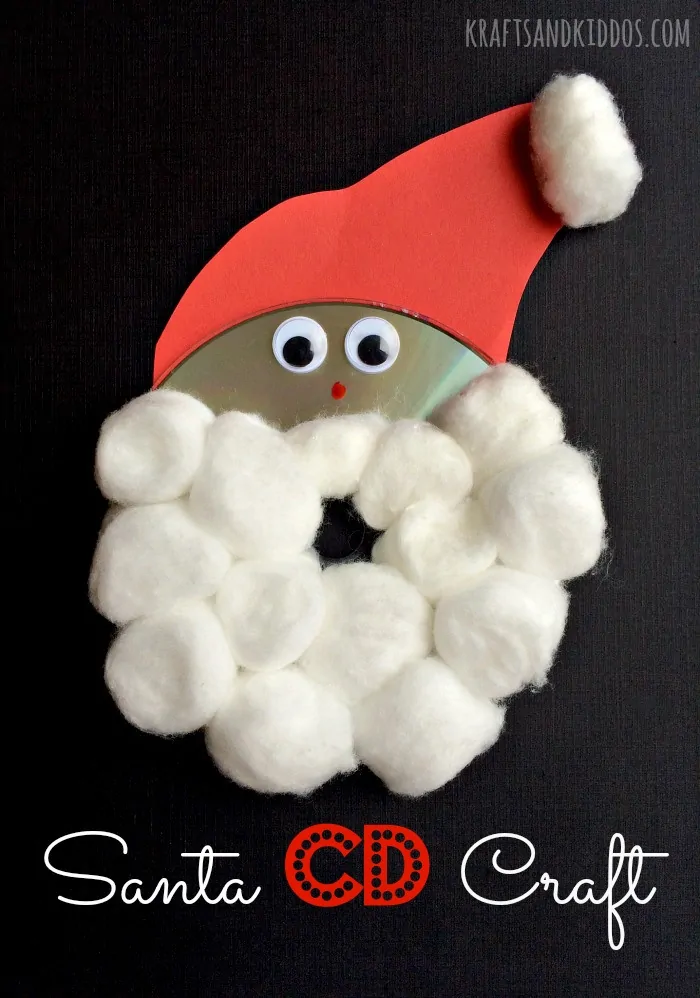 I just saw this posted over on Adventures of Goldilox Facebook page and thought I'd write up a quick tutorial for it. Thank you Goldilox for always having cool things over there! If you are looking for a quick and easy Christmas craft for the kids, look no more! You probably have most of the supplies right at home and they can be made in just about half an hour with children. What a great way to repurpose your old CD's and all those cotton balls! They are so adorable they will look wonderful in any house or as a Christmas gift for grandparents!
Here's what to do:
You will need:
CD
Cotton Balls
Red Paper
Googly Eyes
Red Marker
Scissors
Glue or Tape
Directions:
Clean off your CD so it's nice and shiny.
Glue cotton balls around the hole of the CD, leaving the hole empty for the mouth.
Leave one side of the CD empty (for the eyes and hat location).
Glue googly eyes to bare spot on CD.
Use red marker to draw a nose.
Cut out a Santa hat from construction paper.
Glue Santa hat to bare top of CD.
Glue a cotton ball on the top of the construction paper hat for  a pom pom.
There! Wasn't that easy? Now the kids made a nice homemade crafted holiday decoration that will last for years to come. These make a great gift for grandparents and other relatives. It will melt their hearts to get such a cute little homemade gift!
Looking for more? Check out our DIY Projects!