I am addicted to Thai food. Growing up in small town Maine I didn't have the opportunity for Thai food very often.  Now I live in a busier place, I have the opportunity a lot more. And with the Internet, I can access so many recipes. Add a crockpot and a freezer to the mix and I'm in heaven! This Crockpot Thai Peanut Chicken is scrumptious and touches on all your tastebuds! This is one of my favorites in the Crockpot Freezer Meal series.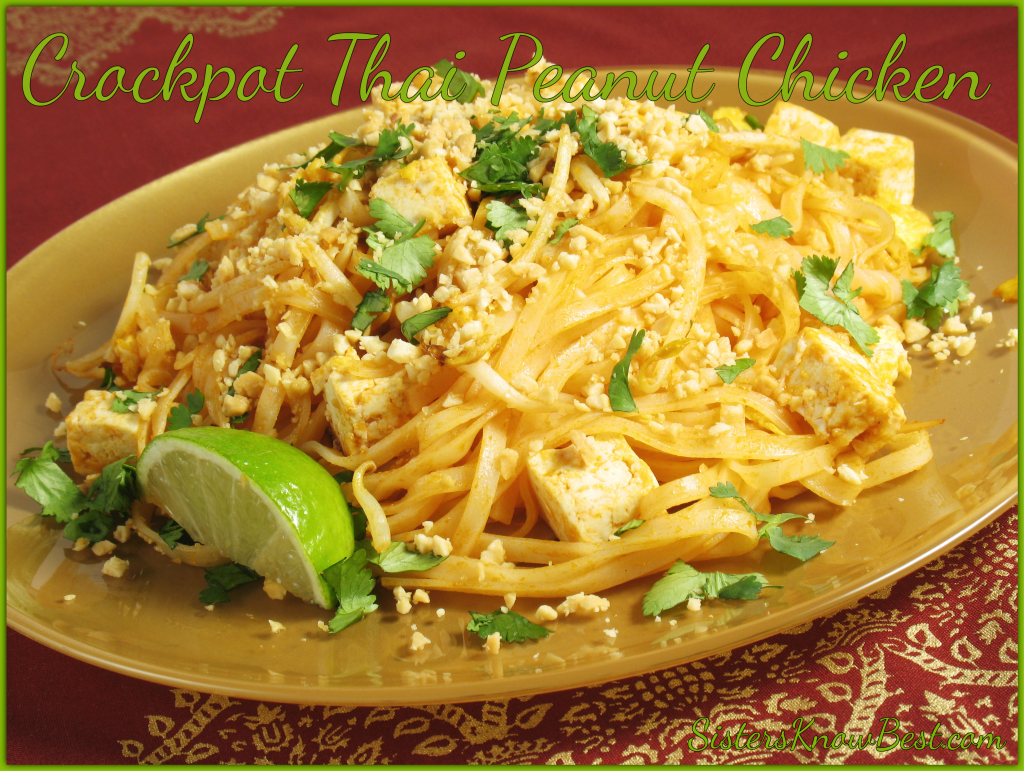 Since making this recipe as part of our Crockpot Freezer Meal Recipe series, I've made it again. We loved it so much I made 5 more! If I'm making it up, I may as well make a bunch!

What's your favorite Thai food?