Sisters Know Best got together with mom this past weekend and while talking one night we made this little project – Candy Themed Christmas Decoration. It required little effort while we rambled on about life. FUN! These would look great on top of a cake or cupcakes, squiggled around a table or in a candy dish.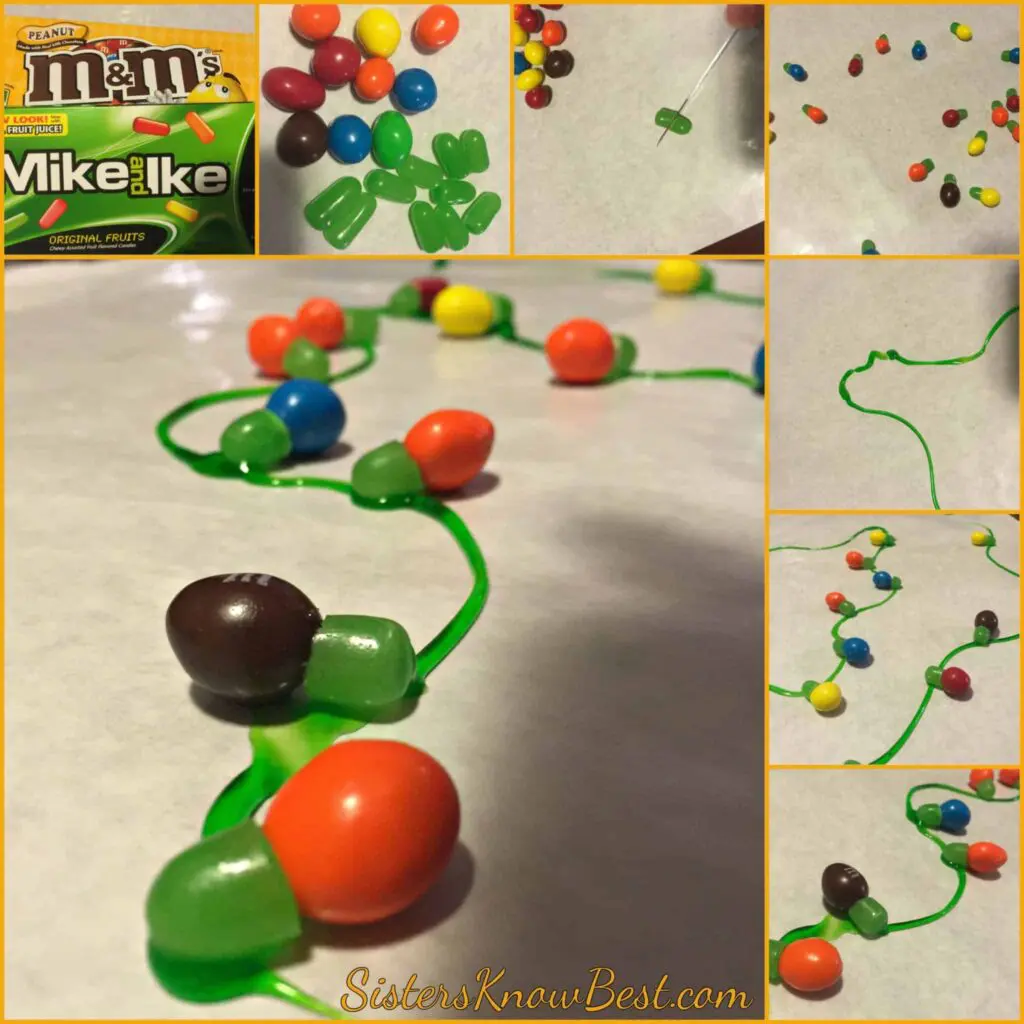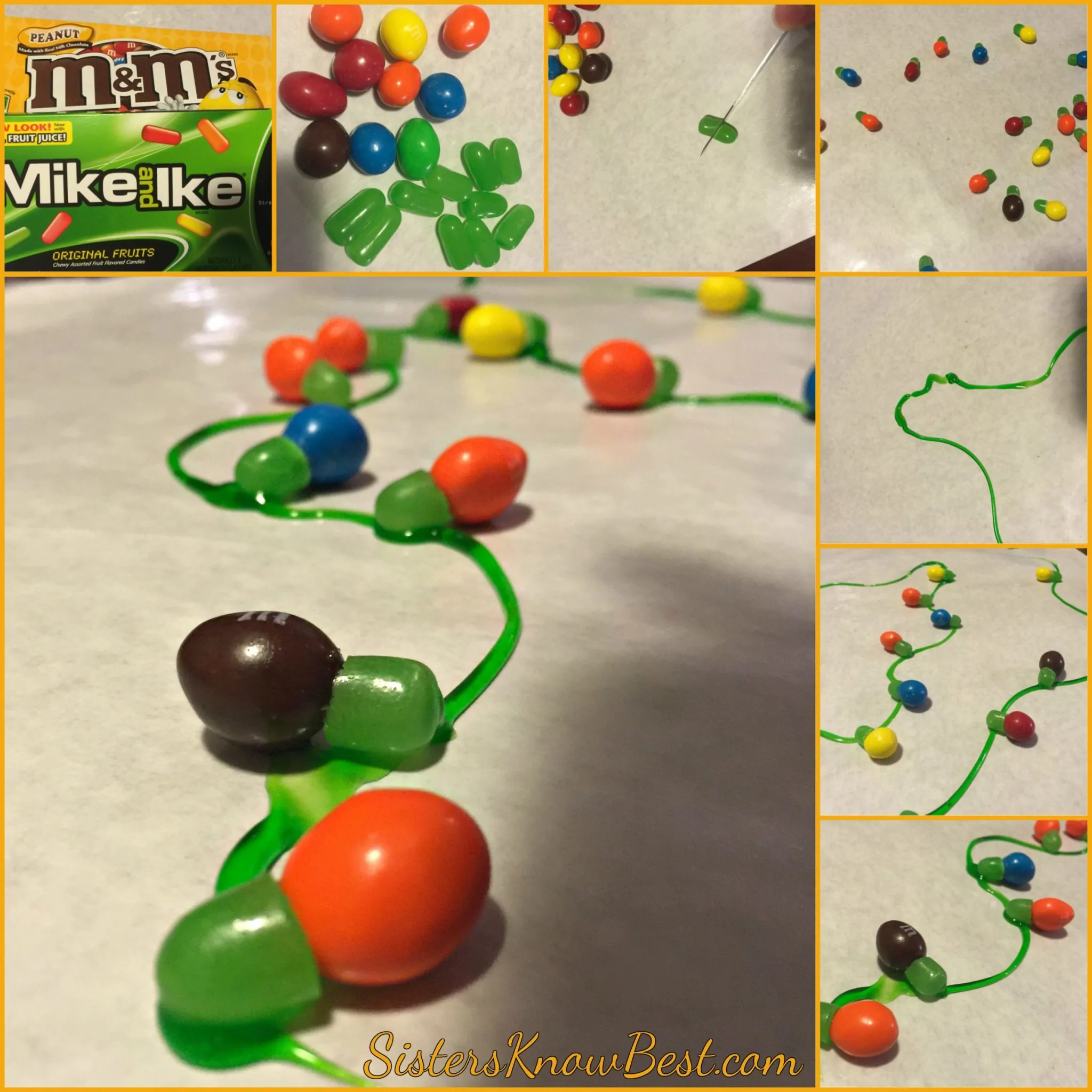 Okay, here we go. There is really no wrong way to make these. The colors look wonderful and they are such a cute idea that your guests will love them!


Supplies:
Peanut M&M's
Mike & Ike's (Green Only)
Green Icing
Sharp Knife
Cup of Hot Water
One Paper Towel
One piece of Wax Paper (Optional)
Directions:
This is one of the easiest things you will ever do. Ready?
Separate green Mike & Ike's from the rest of the colors.
Put sharp knife in hot water for a few seconds. Wipe dry with paper towel.
Slice the Mike & Ike's in half.
Firmly press the cut side of the Mike & Ike against the fattest end of the Peanut M&M.
Use green icing to draw out a string for the lights.
Place the green part of the Christmas Lights on the line of green icing.
Decoration Ideas:
Draw a line of icing along the food table at a holiday party.
Draw a line of icing along the side of a cake and "hand" the lights on the edges of the cake and top of it.
Decorate cupcakes with a small line or single Christmas light.
Fill a candy bowl full of them for a sweet snack.
Are you having a holiday party this year? What are some of your party food and decoration ideas? Share your pictures on our Facebook page!
[fve]https://youtu.be/VM8RAA-U7ic[/fve]