Crockpot breakfast is a woman's way to sanity!  Getting up and moving in the morning can be tough for people. Heck!  It's hard for most people.  We're certainly not a family of joyful early risers. And pre-coffee trying to make a healthy breakfast seems way too difficult. But reaching for a stale pastry or stopping for something that pretends to be healthy from a fast food joint aren't great options either. That's why we love a good crockpot breakfast.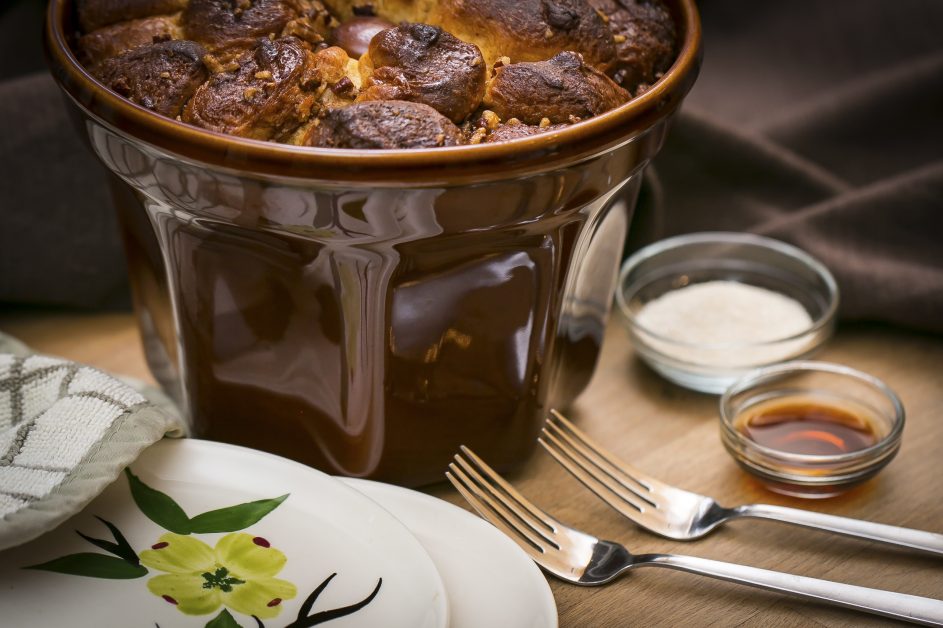 The best part about breakfast in a crockpot is how easy these meals are.  Yeah, that's a no brainer.  Another fantastic thing about crockpot breakfast is crockpots do not have to be expensive.  They come in several colors and sizes.  We choose the larger size because if we're cooking, we're cooking in bulk.  Then we freeze leftovers for another even EASIER breakfast – or lunch or dinner. 
By prepping before we go to bed, our crockpot breakfast is ready and waiting when we get up in the morning. It's such a wonderful way to wake up!  Can't you just smell delicious food cooking?  It reminds us of when we were young and would wake up to the smells of mom making everyone breakfast.  You can even make some crockpot recipes ahead of time.  Sisters Know Best has an entire collection of crockpot meals for the freezer.   You can literally cook for a day and feed your family a dozen meals.  We're talking breakfast, lunch, AND dinners! 
But we're digressing.  Back to the morning meal.  Following we share some of our family crockpot breakfast favorites.  Bon appetit! 
Sisters Know Best Crockpot Breakfast Recipes
Crockpot Breakfast Casserole
Eggs, bacon, hash browns, and cheese – these are the morning meal staples. Instead of struggling to coordinate cooking times while you're barely awake, make them in a crockpot casserole. You could even kick up the nutrition and add some veggies. If you're not a bacon or sausage person, leave those out or try the veggie version instead. So delicious!  And it smells great when you stumble down to the kitchen for your morning coffee or tea. 
Banana French Toast
in a Crockpot
In our homes, usually, French toast is a weekend breakfast because it's so labor-intensive to make. However, with the crockpot, we now make French toast to help get over the mid-week blues.  We've been known to celebrate successes like good report cards or promotions at work with this awesome crockpot breakfast. This recipe is for banana lovers.  If you'd rather have blueberry French toast, just use those instead of bananas.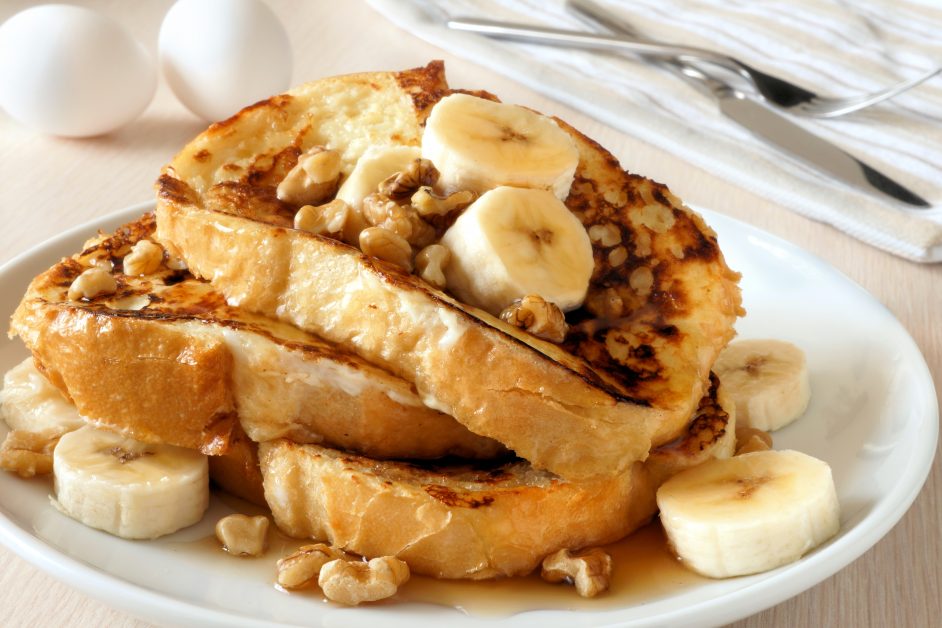 Crockpot Breakfast Tater Tot Casserole
OMG! Tater tots used to be a big favorite when we were kids.  And sometimes now we like them as a breakfast side for a sort of comfort food.  We were super excited to try this tater tot casserole recipe. It's super simple to make.  It takes just 4 major ingredients plus some herbs and spices. It smells amazing and tastes even better. A  great start to any day! 
Crockpot Slow Cooker Oatmeal
For a lighter breakfast, try strawberries and cream oatmeal in the crockpot. It's about a million times yummier than the instant oatmeal packets.  Plus, it's just as easy to make. This is great on a cold morning and so hearty you won't get hunger pangs at 10 am. If strawberries aren't your thing, you can also try it with peaches, raspberries, blueberries, or any other fruit you like!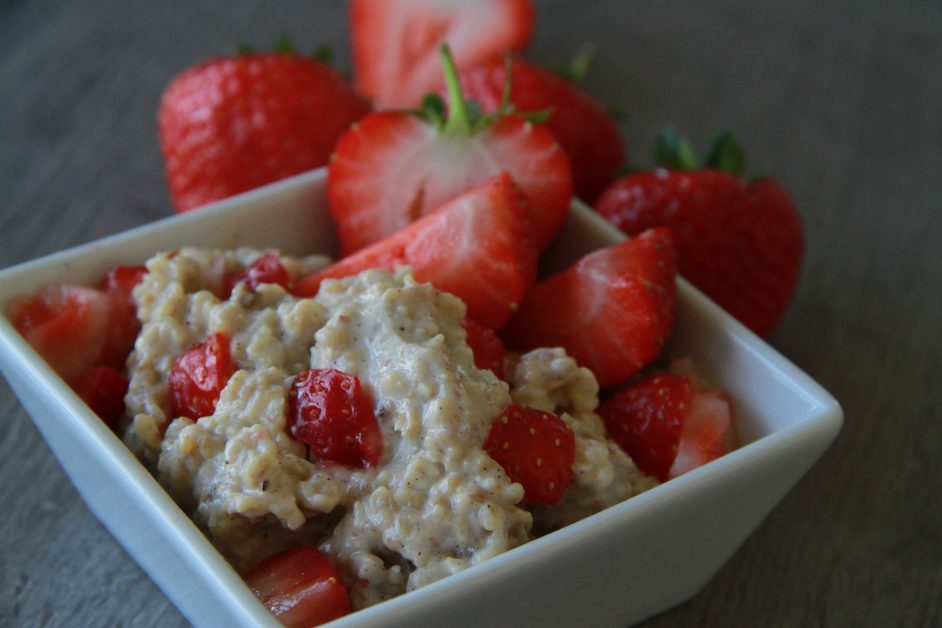 Crockpot Breakfast Quinoa
Vegans and people with gluten intolerance use quinoa a lot. It's packed with protein and very versatile.  We've heard of quinoa pudding before.  Yeah, it's that versatile!  This slow cooker quinoa was a lot better than we were expecting! It's warm and hearty like oatmeal but with fewer carbs and beyond easy to make. 
Crockpot Cinnamon Roll Monkey Bread
Whoa!  You read that right.  Cinnamon roll.  Monkey Bread.  What's not to love about this one??!!  Maybe it's been a hard week or maybe your sweet tooth is in overdrive. No matter the reason, you definitely should splurge!  Cinnamon roll monkey bread in the crockpot will start your day the right way.  Begin with Pillsbury cinnamon rolls.  Don't you just love cracking that cardboard tube open?  Forget the oven and any other instructions on the package and make them in the slow cooker instead.  Easy peasy!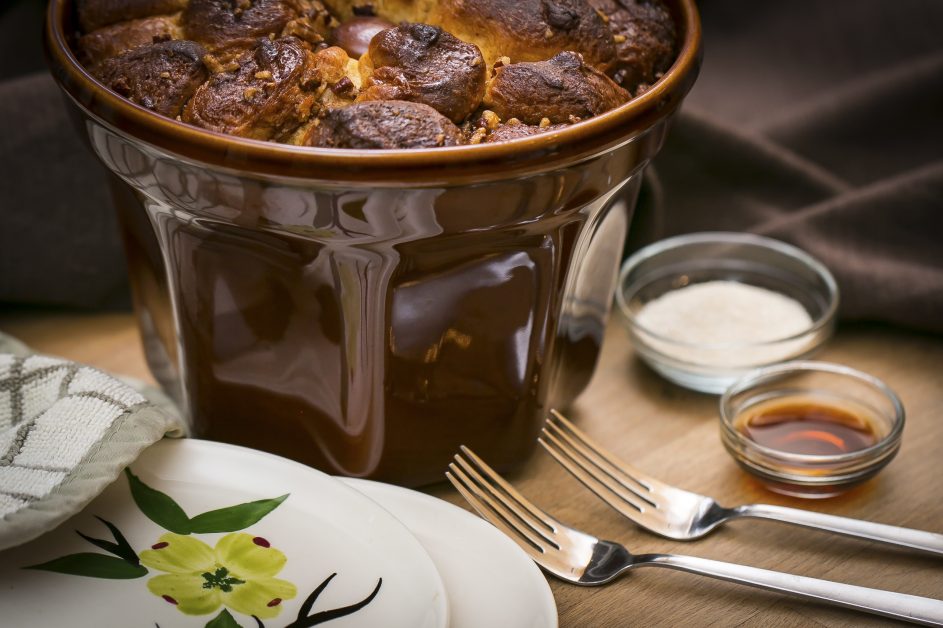 Crockpot Breakfast Quiche
Quiche is a great breakfast with all the eggs, veggies, and meats in one easy-to-hold slice. Making quiche in the oven takes a lot of time and you need to be around (and awake) to take it out of the oven and let it cool. Making it in the crockpot means it will cook overnight while you sleep! We love this Mediterranean quiche recipe. So full of flavor and healthy too! 
Now that you know you can make breakfast while you sleep and have it tasting fantastic in the morning, there's no excuse for skipping breakfast. Let us know how you liked these ideas and share your favorites with us!   We'd also love to see which crockpot you use and hear why you love yours.  
Oh!  And if you are looking for dinner ideas, check out our crockpot recipe ideas for dinner.  You'll be glad you did!   Now you have almost the whole day to grab a cup of tea and a good book.  Enjoy!