Have a favorite bread recipe?  I do!  My family requests I make this for them. It replaces store bought bread.  Can you say healthy?  Affordable?  Fun?  Success every time?  I couldn't be happier! It's easy, healthy and cheap!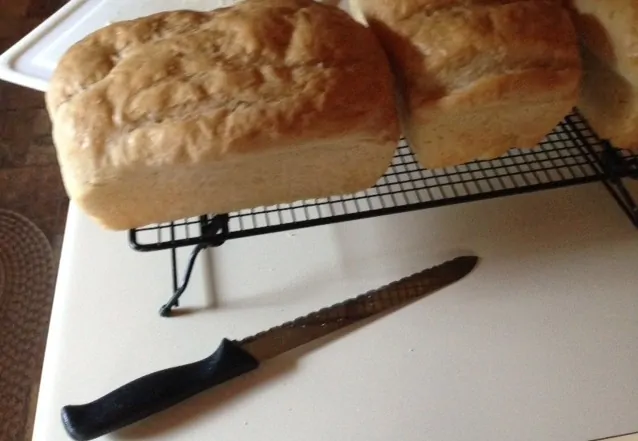 Try this bread for homemade French toast or as regular toast! These are some of our favorite ways to have it! I have not tried using this bread in stuffing.  I am sure it will be fantastic though.
I need to mention our other breads on the site.  If you're looking for a dessert bread, check out our sweet offerings.  Doesn't peanut butter chocolate chip banana bread sound yummy?  We know chocolate and peanut butter go together.  Who doesn't?  Throw in some bananas, and you're on your way to sensational!
This bread recipe will be one that you keep in the family cookbook.  The kids can help make it.  Who doesn't love getting a little flour on your hands?  It is perfect for holidays.  Make the dough.  Let it rise while you're visiting or prepping other food.  Give this easy bread recipe a shot.  Seriously.  It's that great!