Bill and I just got back from Prince Edward Island and with that comes blueberries! (
Read about our trip
) What better way to use blueberries than an
easy blueberry muffin recipe
? This one is easy and delicious!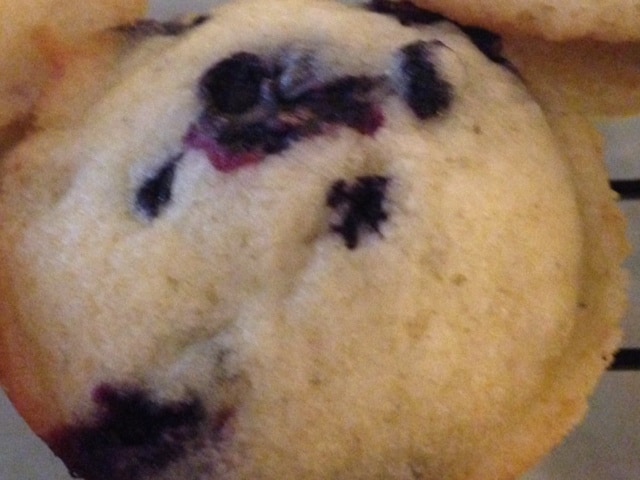 Ingredients:
3/4 cup butter
1 cup sugar
3/4 cup milk
1 egg
1 3/4 cup sifted flour
2 1/2 teaspoons baking powder
1/2 teaspoon salt
1 cup blueberries
1 tablespoon flour
Directions:
Cream butter and sugar together.
Beat the egg and milk together
Add to the butter/sugar mixture and beat together smooth.
Sift together flour, baking powder and salt.
Add to creamed mixture.
Mix until moistened.
Toss blueberries with 1 tsp flour.
Fold into batter.
Fill a well-greased muffin pan 2/3 full with the batter.
Bake at 400° for 20 minutes.
***This time I used a mini muffin pan and only baked them for 13 minutes.