It's harvest time again and like many of you, we are wondering what to do with it all! So many zucchini, summer squash, carrots and other yummy harvest vegetables. If you missed our post on how to preserve garden vegetables be sure to check it out for some easy ways to make it last longer. But back to this delicious summer vegetable chowder recipe.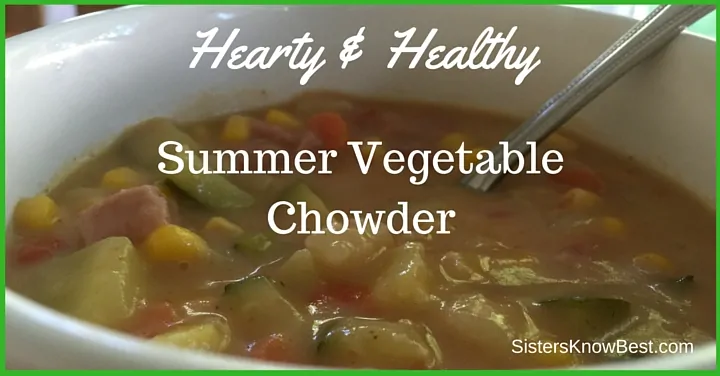 The ingredients above don't have to be exact. I had a little more potato and a little less carrots than what it called for and it was amazing! Thank you Butter with a Side of Bread for the great recipe to work from!
What creative ways do you use your plentiful garden vegetables?