Do you have zucchini coming out of your ears this summer? If you have a garden and it's harvest time, then I'm sure the answer is yes! If you are looking for ways to harvest zucchini you will want to go to our harvest zucchini post for tips. Every year my mother gives away tons and tons of zucchini to neighbors and friends. Even though she freezes, bakes, and practically bathes in it, there is always MORE! For some reason, I can't grow zucchini to save my life but luckily Emily can and we visited last week. Let the zucchini harvest games begin!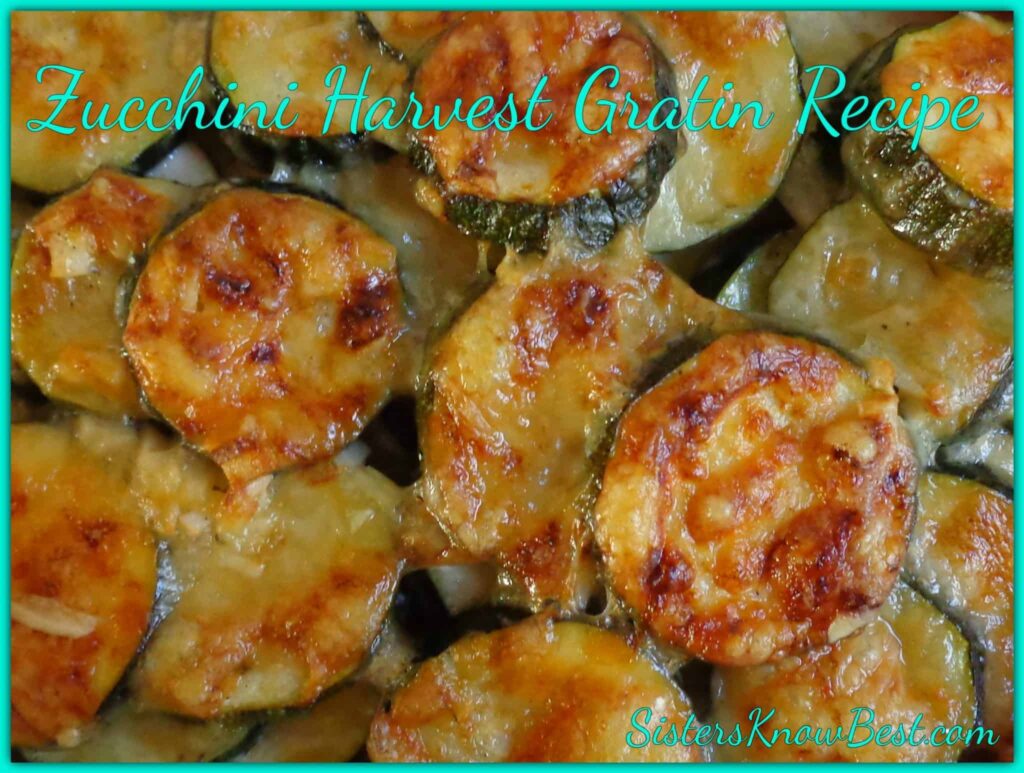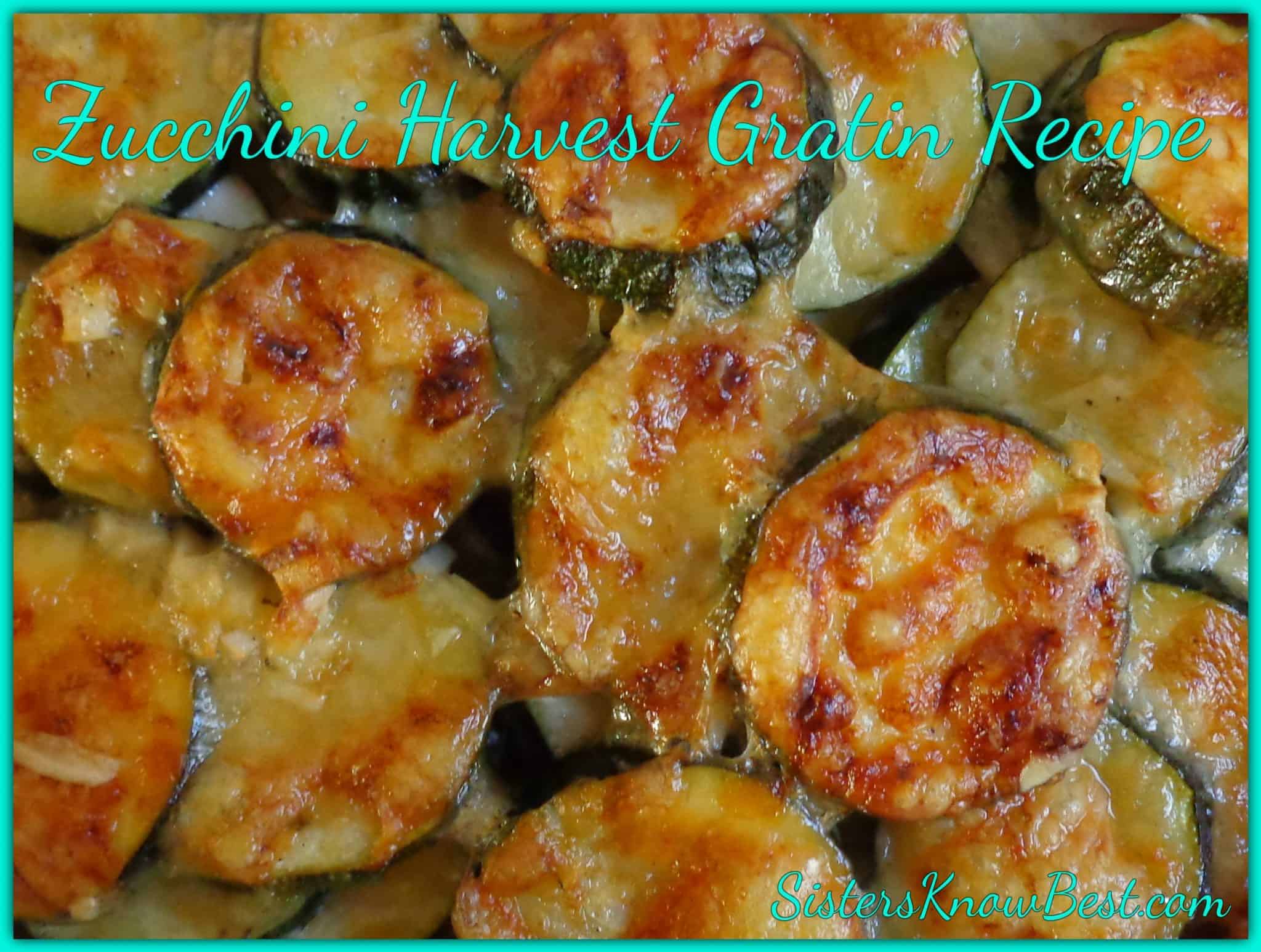 This recipe is a family favorite. My mom has made it for as long as I can remember. She uses a large casserole dish like this Corning Ware and it's enough for the whole family.
Preheat oven to 375 degrees. Spray a 2 quart casserole dish with pan spray.

In a medium saucepan, melt butter. Whisk in flour and cook for 2 minutes, making sure it is well mixed.

Slowly whisk in milk and cream to avoid clumps.

Mix in cheeses until smooth.

Place 1/3 of zucchini slices in bottom of casserole dish. Cover with cheese mixture.

Repeat layers, ending with cheese mixture on top.

Sprinkle breadcrumbs over the top.

Sprinkle reserved Parmesan cheese over top of breadcrumbs.

Bake for 30 minutes. Broil the top for 5 minutes. Let stand for 10 minutes and serve.

Let stand for 10 minutes and serve.
This recipe is a sure way to use up a lot of zucchini! It's a yummy leftover so make a double batch. It would be good for a potluck meal too as long as you carried it in a heated carrier.
If you still have zucchini, be sure to check out the rest of our zucchini recipes like our Vegetarian Lasagna recipe.
What are some ways you use up your zucchini and summer squash?