Are you ready to satisfy your cravings without sabotaging your weight loss goals? Look no further than our mouthwatering Weight Watchers Beef Stroganoff recipe! This delicious dish is the perfect combination of comfort food and healthy eating, making it a win-win for anyone looking to indulge guilt-free. Our recipe takes a classic favorite and puts a nutritious twist on it, using lean beef, low-fat sour cream, and plenty of fresh vegetables. The result? A creamy and flavorful dish that will have you coming back for seconds. And the best part? Each serving is perfectly portioned and Weight Watchers friendly, so you can enjoy every bite without worrying about derailing your progress. So why wait? Treat yourself to a bowl of our delectable Beef Stroganoff tonight and discover how good healthy eating can be!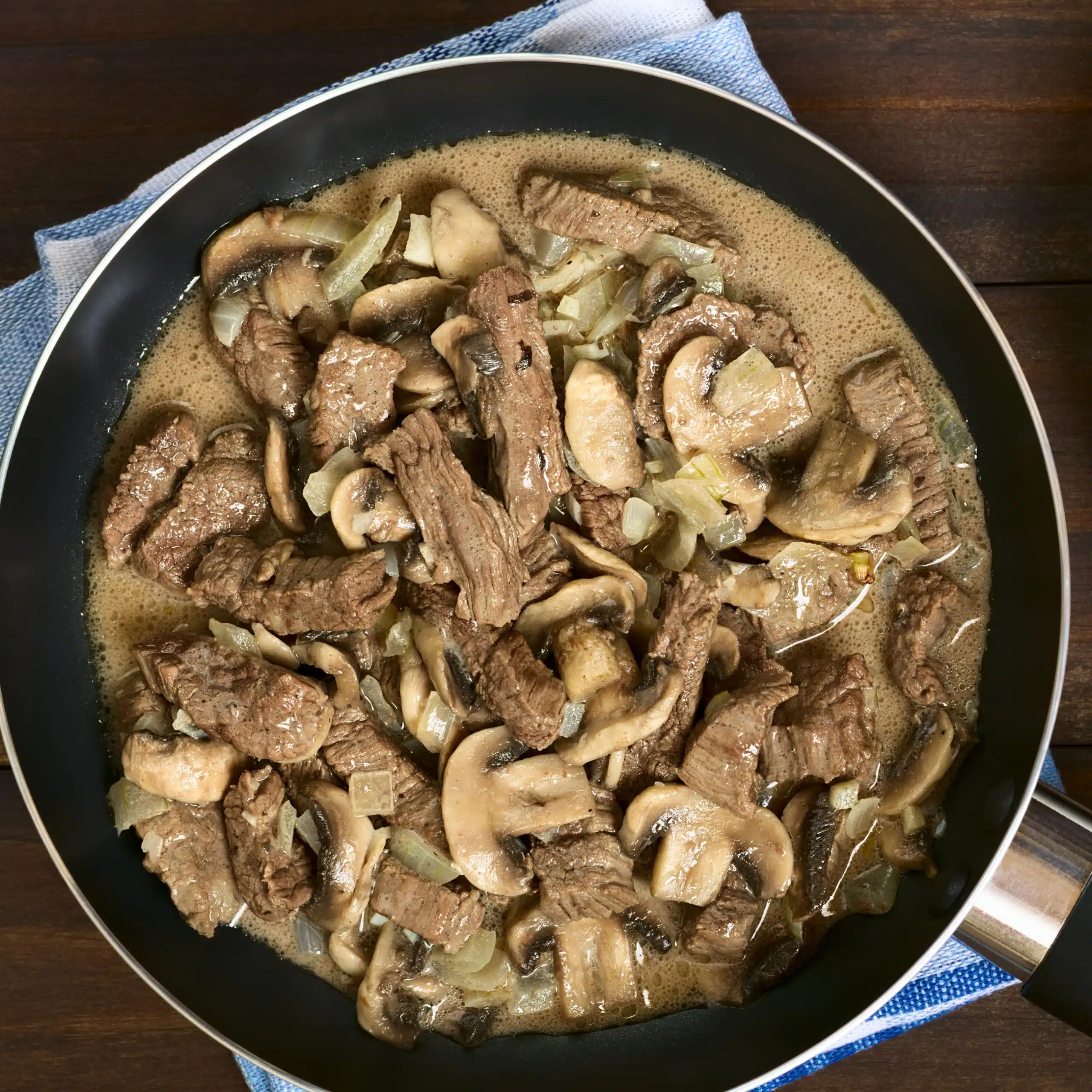 Understanding the Weight Watchers program
When it comes to successful weight loss, finding a program that works for you is key. Weight Watchers has been helping people shed pounds and maintain a healthy lifestyle for decades. The program focuses on a points-based system that encourages you to make smart food choices while still enjoying the foods you love. By assigning a point value to every food, Weight Watchers gives you the flexibility to eat what you want, as long as you stay within your daily points allowance. This approach promotes a balanced diet and teaches you how to make healthier choices for long-term success.
Benefits of Weight Watchers
Weight Watchers has numerous benefits that make it a popular choice for those looking to lose weight. First and foremost, the program is incredibly flexible, allowing you to tailor your meals and snacks to your preferences. Whether you're a vegetarian or a meat lover, there are countless options to choose from. Additionally, Weight Watchers encourages physical activity and offers support through their online community and meetings. The accountability and camaraderie that comes from joining Weight Watchers can be the extra boost of motivation you need to reach your goals.
What is Beef Stroganoff?
Beef Stroganoff is a classic Russian dish that has gained popularity around the world for its rich and creamy flavors. Traditionally, it is made with tender strips of beef, sautéed onions, mushrooms, and a sour cream sauce, served over egg noodles or rice. While this dish is undeniably delicious, it can be quite heavy due to the high-fat content. However, by making a few simple swaps and modifications, we can create a lighter and healthier version without sacrificing any of the taste.
Healthier alternatives to traditional Beef Stroganoff
To make our Weight Watchers Beef Stroganoff recipe healthier, we'll be using lean beef, low-fat sour cream, and plenty of fresh vegetables. By opting for lean beef, you can reduce the saturated fat content while still enjoying the protein benefits. Low-fat sour cream gives the sauce its signature creaminess without adding unnecessary calories. And by adding a variety of vegetables such as onions, mushrooms, and peppers, we can boost the nutritional value and add a delicious crunch to the dish.
Tips for making the most out of your Weight Watchers Beef Stroganoff
Make sure to thinly slice the beef to ensure quick and even cooking.
Feel free to add additional vegetables such as peas or carrots for extra flavor and nutrients AND to add zero point value to it!
For a vegetarian version, you can substitute the beef with tofu or seitan.
Leftovers can be stored in an airtight container in the refrigerator for up to 3 days.
What is the best type of meat to use?
There are a lot of options for a good beef stroganoff. The key is using beef that is tender and won't get tough in the process of cooking it. Our favorite choice is beef tenderloin.
Other delicious Weight Watchers recipes to try
If you're looking for more healthy and flavorful recipes to add to your Weight Watchers repertoire, we have you covered. Here are a few of our favorites:
1. **Grilled Lemon Herb Chicken**: This juicy and flavorful chicken dish is perfect for summer grilling. It's packed with fresh herbs and zesty lemon flavor, and each serving is just 4 points.
2. **Zucchini Noodle Pad Thai**: Swap out traditional noodles for spiralized zucchini in this lighter take on a Thai classic. It's packed with veggies and has all the delicious flavors you love, for just 5 points per serving.
3. **Skinny Chocolate Mug Cake**: Satisfy your sweet tooth with this quick and easy dessert. Made with simple ingredients, this decadent treat is only 3 points.
Conclusion and final thoughts
Eating healthy doesn't mean you have to sacrifice flavor, and our mouthwatering Weight Watchers Beef Stroganoff recipe is proof of that. By making a few simple swaps and modifications, you can enjoy a delicious and satisfying meal while staying on track with your weight loss goals. So go ahead, indulge in our guilt-free Beef Stroganoff tonight and discover how good healthy eating can be!